Obama defends defence choice
Barack Obama has defended his controversial selection of former Republican senator Chuck Hagel as his US defence secretary.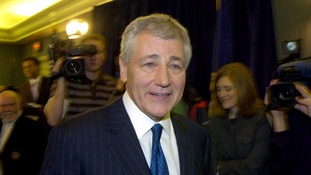 President Obama has announced his choice for defence secretary as Senator Chuck Hagel - a controversial Republican and Vietnam veteran.
Read the full story
The New York Times has compiled Senator Chuck Hagel's views, as expressed in interviews and speeches, on a range of the most pressing foreign policy issues:
On Syria
There are so many uncontrollable variables at play in Syria and the Middle East. You work through the multilateral institutions that are available, the UN, the Arab League. The last thing you want is an American-led or Western-led invasion into Syria.
– Foreign Policy magazine, May 2012

On Iran
The two options – attack Iran or live with a nuclear-armed Iran – may be eventually where we are. But I believe most people in both Israel and the United States think there's a ways to go before we get to those.
– Foreign Policy magazine, May 2012

On Iraq and Afghanistan
We've got to get out of those wars. Let the people decide what they want. If they don't want what we wanted for them, or if they certainly don't want what we wanted for them as much as we want it, then we can't control that.
– Financial Times, 29 August 2011
Advertisement
President Obama's choice for the next US defence secretary is a Republican politician and a decorated Vietnam veteran. Here are some facts about his life:
Grew up in a poor family in North Platte, Nebraska
Gained military experience as an infantry squad leader in the Vietnam war
Would be one of the few secretaries who has been wounded in war (he still has shrapnel lodged in his chest)
As a businessman, he made a fortune in the fledgling mobile phone industry
Served as Republican Senator for Nebraska twice
Criticised George W. Bush administration over the Iraq War
President Barack Obama has defended his decision to nominate a Republican former Senator, Chuck Hagel, for his next defence secretary.
President Obama: "When it comes to the defense of our country, we're not Democrats or Republicans. We're Americans."
"Chuck Hagel is the leader our troops deserve." —President Obama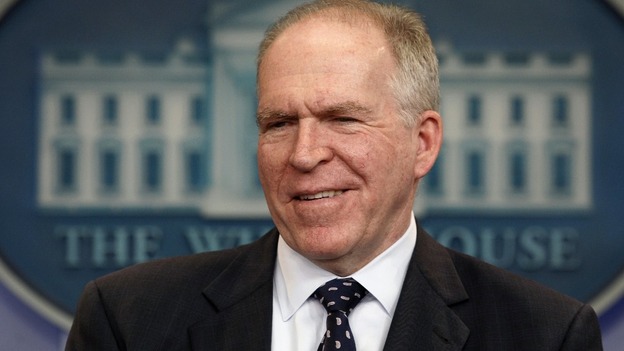 President Obama has nominated John Brennan to be the new director of the CIA, replacing David Petraeus who resigned over an extramarital affair.
Brennan is a controversial choice for Obama after questions have been raised about his views on enhanced interrogation techniques used on terrorism suspects during the Bush administration.
The appointment must still be confirmed by the Senate.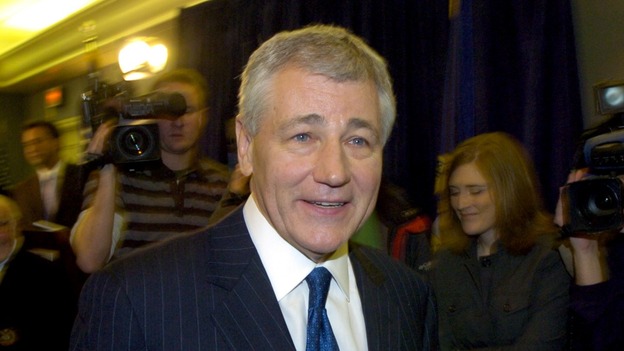 US President Obama has nominated Senator Chuck Hagel as his new defence secretary.
The former Republican senator for Nebraska will take over the top Pentagon job from Leon Panetta if his appointment is confirmed by the Senate.
President Obama said that US troops would see in Senator Hagel a "decorated combat veteran of character and strength".
Advertisement
Back to top