MPs vote for 1% benefits cap
MPs have voted in favour of a proposed 1 per cent cap on raising benefits by a majority of 56. Ministers say the cap is needed because it is unfair that state handouts have been rising twice as fast as wages during recent years of austerity.
A second Liberal Democrat MP, John Leech, said he would join former children's minister Sarah Teather in defying the party whip and vote against the change.He said:
I voted against the Welfare Reform Bill, and I find it objectionable that the Tories are using 'Skivers v Strivers' rhetoric to justify a cut to seven million working families.I strongly support raising the tax threshold for low-paid workers, but this cut will wipe out much of that good work.
Ms Teather was the first to break ranks, saying the measure would make poverty "significantly worse".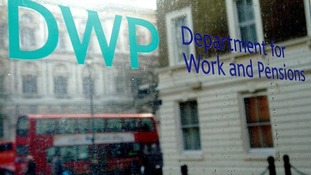 The Department for Work and Pensions has calculated the savings that the exchequer could expect if the benefit cap passes this evening.
Read the full story
Advertisement
Robert Joyce, Senior Research Economist at the Institute for Fiscal Studies (IFS) has told ITV News that the 1% benefits cut will affect both those who work and those who do not.
He added that although there will be a greater proportion of people who do not work affected by the cap, the fact that the cuts will hit both those in and those out of work will mean that, "the impact on people's incentive to move in to work will be somewhat mixed."
And that for some people the cuts will mean they are better off out of work.
In an email to Conservative supporters Iain Duncan Smith has accused Labour of having no plan to reduce the deficit:
Today, Labour will vote against capping benefits at 1% for the next 3 years - a double blow to the taxpayer who has to foot the bill.

Under Labour, our welfare system spiralled out of control with the welfare bill rising by 60%, costing every household in Britain an extra £3000 a year.
In the last 5 years, those on out of work benefits have seen their incomes rise almost twice as fast as people in work - at a rate of 20% compared to an increase in average earnings of only 12%. For Conservatives, this vote is about fairness. Why should the taxpayer pay more to sustain welfare payments while at the same time earning less?
Labour vote time and again against everything this government is doing to get welfare spending under control. But they don't say how they would pay for all this. By voting against our measures, Labour's Ed Balls would clearly be happy with more borrowing to pay the welfare bill - this would saddle every working household in the UK with almost £5,000 of extra national debt.

It's clear Labour has learnt nothing. Labour's plan is to spend more, borrow more and tax more. Where's the fairness in that?

Our plan is clear - to deliver stability to the public finances and return fairness to welfare.
Nearly 60% of working people believe changes to the welfare system will plunge people in to poverty and make life harder for their own families, with just 17% believing the changes would make the system fairer.
The findings involving over 6,000 of respondents from an independent survey for Unite showed that 47% are in the dark over how the government's cuts will hit them.
Unite has accused the government of attempting to divide working and non-working people by demonising the unemployed.
These latest cuts to welfare show the disdain with which this government views ordinary people and underlines just how out of touch they are with working families struggling to make ends meet.

Cuts to vital support, like housing benefit and tax credits, will have a devastating impact on many in society, sucking money out of the economy and plunging people in to poverty. This is not just self-defeating, it will set this nation back a generation.
– Len McCluskey, Unite general secretary
The independent survey, conducted for Unite by Mass1, a social research company, has tracked around 350,000 people, mainly members of Unite, since January 2011
Landlords have warned that a benefits cap is likely to increase homelessness.
The Residential Landlords' Association (RLA) said that, "a cap would be unsustainable, leading to many tenants finding themselves unable to pay their rents and thereby facing eviction."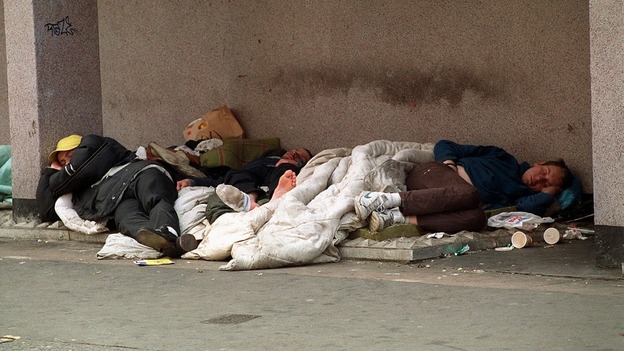 Alan Ward, chairman of the (RLA) said, "Almost a quarter of tenants in the private rented sector are in receipt of housing benefits, including some that are in work.
"Whilst landlords have kept rent increases well below inflation this still wouldn't be sufficient for benefit claimants facing a one per cent cap on the increase in their benefits."
Advertisement
Reaction to the proposed benefits cap has been mixed on Twitter, with some claiming that benefit fraud is the problem, but with others citing the public sector pay freeze acting as double hit for some:
Bust the benefit myths. Benefits are for genuine people who have fallen on hard times not to support career scroungers. Rife with fraud.
Many will find today's bill the icing on the cake-1st public sector pay freeze/pay cut, 2nd real-terms benefit cut! Need the Living Wage!
The amount of people who cheat the benefit system is actually such a joke and yet the government are so easy on them
What do you think of the proposed benefit cap? Tweet us @itvnews.
Work and Pensions Secretary Iain Duncan Smith has told ITV News that the proposed benefits cap is about "fairness."
He said, "we're doing what is necessary to get the deficit sorted and fairness to people in work, see their salaries not rise by anything like that what people on benefit have."
The Children's Society yesterday published a joint letter from the Chief Executives of several leading charities warning the government of the impact of a 1% benefits cap.
If introduced, this hardship penalty will hurt millions of families across the country. Families already struggling to pay for food, fuel, rent and other basics, will see their budgets further squeezed.

Many thousands have turned to food banks for help. Nearly half of teachers say they often see children going hungry. And shockingly, six million households are struggling to afford to heat their homes.

As the cost of fuel, food and housing rise again, we can expect to see these problems become even more severe and widespread.
This hardship penalty is not an isolated cut. It comes on top of a raft of cuts being introduced this year. This includes freezes to Child Benefit and Working Tax Credit, and cuts to Housing Benefit and Council Tax Benefit. These changes will hurt both working and non-working households.
The government must make sure that increases in benefit rates at the very least reflect rises in cost of living. Otherwise this toll on Britain's parents, workers, people seeking work, on our sick and disabled people, our homeless, and on our children, will deepen inequality and increase poverty. Not acceptable by anybody's standards.
The letter claims that a result of the 1% cap:
A single-parent primary school teacher or a nurse with two children stands to lose £424 a year by 2015.

An army second lieutenant with three children could lose £552 a year.
Labour leader Ed Miliband has said that; "the Labour party is very united. We're going to be voting for real welfare reform to put people back to work.
"But we're going to be voting against a tax on strivers, a tax that is going to hitting people that are working hard, who are getting up early and who are staying up late; who are getting help in work at the moment and are going to see it reduced as a result of this bill."
Load more updates
Back to top