Piers: 'I'm staying in US'
Over 100,000 Americans have signed a petition calling for the British CNN talkshow host Piers Morgan to be deported after his criticism of the country's gun control laws.
Piers Morgan spoke exclusively to ITV Daybreak, after 100,000 Americans signed a petition calling for his deportation.
The British broadcaster spoke out about America's gun control laws after a school shooting spree that left 27 people dead.
Morgan said: 'The bottom line, is I'm going to be staying in America'.
President Barack Obama has issued a response to the petition, which over 100,000 Americans have signed, to get British broadcaster Piers Morgan deported.
It comes after he spoke out about the country's gun control.
President Obama reminded Americans that when discussing the first amendment, they should keep the second amendment in mind too.
Advertisement
Self-proclaimed freedom fighter Alex Jones berated UK-born talk show host Piers Morgan tonight over his efforts to enforce gun control laws in the US.
In an angry tirade Jones, who co-created a petition to deport Morgan, told the CNN host that "the Republic will rise again when you attempt to take our guns."
Morgan has been campaigning against the ownership of assault rifles in America since a 20-year-old used such weapons in a school shooting spree that left 27 people dead.
The White House has issued a written statement regarding a petition to deport Piers Morgan from the US which has been signed by more than 100,000 Americans:
The White House responds to all petitions that cross the threshold and we will respond to this one.

In the meantime, it is worth remembering that the freedom of expression is a bedrock principle in our democracy.
– Jay Carney, White House spokesman

The statement came as CNN aired Morgan's fiery interview with pro-gun ownership activist Alex Jones, the man who co-created the petition.
The British TV presenter and former tabloid editor Piers Morgan has been deluged with offers after asking on Twitter where he should go if he is deported from the US.
A petition on the White House website, which calls for Mr Morgan to be deported because of comments he made about US gun laws, has gathered almost 80,000 signatures.
Deal-breaker, sorry > RT @djidjay: @piersmorgan you could come to France but not sure we're ready for you. And we don't have cricket.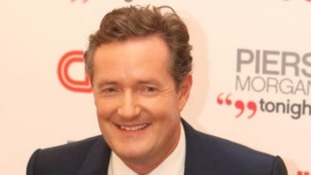 30,000 Americans sign a petition calling for Piers Morgan to be deported for his gun control views, meaning the White House must respond.
Read the full story
Advertisement
Back to top