Anger over elephant killings
A family of 12 elephants have been slaughtered and their tusks hacked off in the worst recorded ivory poaching incident in Kenya's history, prompting calls for action to tackle the illegal trade.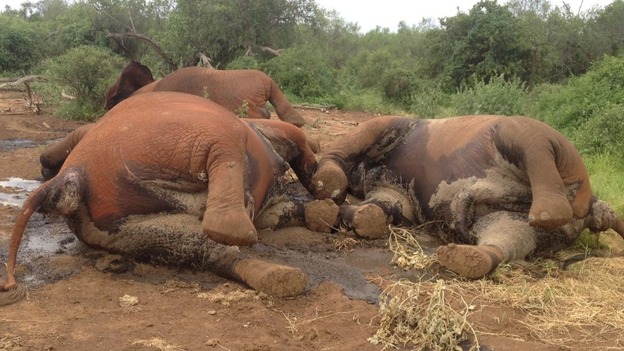 I've just been to the spot in Kenya where a family of 12 elephants were killed by poachers - carcasses are strewn across acres of bush.
A 17 man gang struck on Saturday. Investigators said they may have dumped the tusks nearby to collect later and eventually sell for £200,000 plus.
Advertisement
Elephant poaching is increasing across Africa with 2009-2011 including three of the top four years in which the largest quantities of ivory were seized worldwide, and there are increasing reports of elephant poaching coming in from across Africa.

This event demonstrates the lengths that poachers will go to get ivory – even killing an 2 month old calf. It highlights the need for greater emphasis to be placed on range states, transit and consumer states to work together to address the global increase in wildlife crime.
– Drew McVey, regional manager, East Africa, at WWF-UK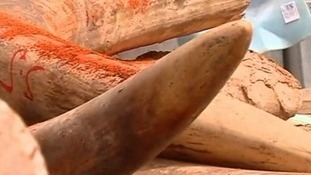 Ivory is easy to buy in China where it is used to make potions which claim to cure diseases from the common cold to cancer.
Read the full story
The Kenya Wildlife Service said they were confident of catching the 10 poachers who are alleged to have killed a family of elephants in Tsavo National Park.
First of all, the area where it happened is some distance for them to exit the park. They will require more than a day, so we are positive. We mobilised before they exited. We are on the ground and also doing aerial surveillance.

The number of poachers has increased. There are a number of reasons for this. The prices of ivory in the black market is encouraging and has indeed attracted a lot of poachers and players.

Because the whole business of poaching and trafficking in ivory is actually a cartel and poachers are just one link of the chain.
– Paul Mbugua, Kenya Wildlife Service
A family of 12 elephants were slaughtered and their tusks hacked off in the worst recorded ivory poaching incident in Kenya's history.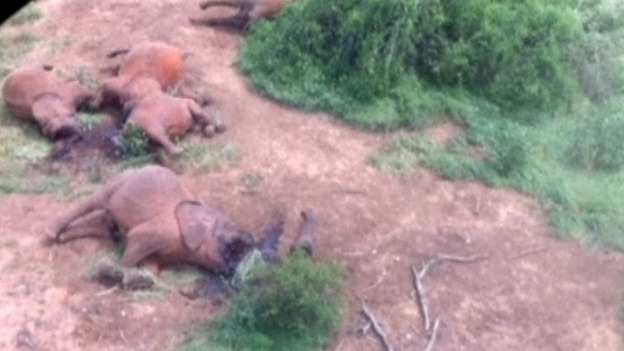 The mammals were shot multiple times in Tsavo National Park, which homes 13,000 elephants.
Kenya's Wildlife Service are searching for the ten poachers alleged to be responsible for the killings.
Advertisement
Load more updates
Back to top