BAFTA nominees unveiled
The British Film and Television Academy's (BAFTA) British Film Awards have announced their 2013 nominees.
British actor Daniel Day Lewis is the front runner for a best actor BAFTA - for his role as America's civil war president, Abraham Lincoln. The film got ten nominations. Les Miserables got nine. The Bond film Skyfall got eight - though not one for 007 himself, Daniel Craig.
ITV News correspondent Nina Nannar looks at what this might tell us about the Oscar nominations, which are due out tomorrow:
Les Miserables producer Eric Fellner has told ITV News that. "the British film industry at the moment is in a great state, it's a really good time for British film right now."
He said that to have made the film anywhere else would have been, "mad."
Advertisement
Director Tom Hooper said he was thrilled for both Jackman and Hathaway.
I'm thrilled to see Hugh being Bafta-nominated. He really carried this picture from first round to the last, and gives it an incredible emotional through line.I was staggered when I worked with him, the understanding of the human condition that he brought particularly to the older years of Jean Valjean. He's only in his early 40s and doesn't have the life experience of this character and when he gets to the end of the film and his declining days, his understanding of that moment is so powerful. I'm really pleased to see him honoured.
With Anne, this song she sings - I Dreamed A Dream - continues to knock people out. People keep being amazed by her performance and having such strong emotional reactions to it. She's so gifted and people weep for the character.I am definitely disappointed but I am consoled that Steven Spielberg woke up to the same news this morning. I feel like I'm in good company if I'm with him.
Tim Bevan, who produced Les Miserables, said he was "surprised" director Tom Hooper did not receive a nomination.
We're very proud of the film. We're somewhat surprised that Tom Hooper wasn't in the list for director

Steven Spielberg wasn't nominated for best director for Lincoln, which tops the list, so it just goes to show how wide open it is this year.
He said Jackman and Hathaway's nominations in the acting categories were "fantastic ... absolutely brilliant", adding: "The film wouldn't be what it is without them."
Dame Helen Mirren said she was "delighted" to have been nominated for Best Actress for her performance as Alma Reville in Hitchcock.
This was a wonderful role, Alma Reville was more than Hitchcock's wife, in many ways she was his muse, his assistant, his editor and more, and I am proud to have had the opportunity to portray her.

There were many people involved in the making of the film, all of whom played a part in this nomination.

I would particularly like to thank my co-star Anthony Hopkins and our director Sacha Gervasi who helped me to shape Alma on to the screen.
The latest 007 film Skyfall secured eight nominations, including nods for Dame Judi Dench and Javier Bardem:
Advertisement
Steven Spielberg's film Lincoln leads the field with 10 BAFTA nominations:
Les Miserables picked up nine BAFTA nominations, including Best Supporting Actress for Anne Hathaway, Best Actor for Hugh Jackman and Best Film.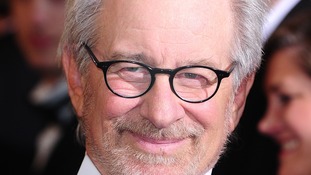 Steven Spielberg's film Lincoln leads the field with 10 BAFTA nominations, with nine each for Les Miserables and Life Of Pi.
Read the full story
Load more updates
Back to top