Brit sentenced for arms dealing
Extradited British businessman Christopher Tappin has been given a 33-month prison sentence for arms dealing after striking a deal with prosecutors in the US. He has also been fined £7,095.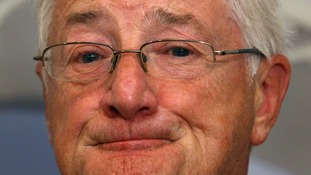 British businessman Christopher Tappin has been jailed for 33 months for his role in exporting batteries that could be used in missiles.
Read the full story
US Attorney: Tappin falsified documents to bypass controls
US Attorney Robert Pitman gave the following statement regarding Christopher Tappin's sentencing today:
In this case, Mr. Tappin admitted his role in trying to facilitate the shipment of specialized batteries to Iran.

These batteries are used to make Hark missiles operational, and Mr. Tappan admitted that he submitted false shipping documentation to circumvent US export control regulations.

Those who violate federal law for monetary gain, and in the process put the national security of the United States and its allies at risk, will face prosecution and punishment for their callous disregard for the public's safety.
– Robert Pitman, US Attorney for western district of Texas
Advertisement
Elaine Tappin: I pray that Chris will be repatriated to UK
Elaine Tappin - Christopher's wife of 38 years - has said she is praying that her husband will be allowed to serve his sentence at a UK prison.
Now I can begin to see light at the end of this long dark tunnel - but remain frustrated that Chris' extradition was granted in the first place.

Being returned to a US prison will be dreadful for him. He is learning to live with the regrets - it is a chastening experience after a 45-year unblemished business career ...

I pray that the US and UK authorities between them will expedite Chris' repatriation to Britain - so we, and his friends, are able to visit him in prison.
– elaine tappin

Elaine, who suffers from chronic illness Churg-Strauss Syndrome, was unable to attend the court in Texas.
Tappin's fine represents projected profits of arms deals
The amount that Christopher Tappin was fined -$11,357.14 (£7,095) - is supposed to represent the profit he stood to gain if his illegal arms deals had come to fruition.
Elain Tappin hopes husband has 'mental fortitude' to cope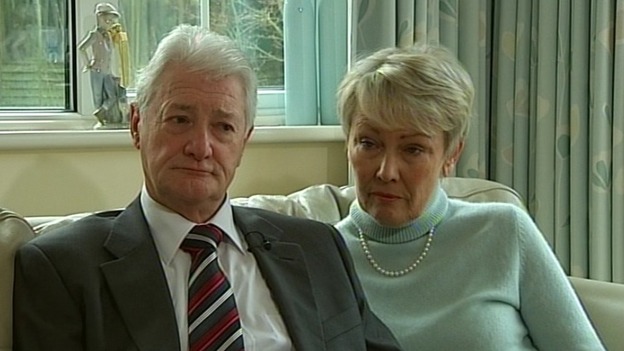 Christopher Tappin's wife, Elaine, said she hoped her husband would have "the mental fortitude to cope with whatever lies before him in the months and years to come".
Decision on where Tappin must serve sentence still up in air
US District Judge David Briones recommended that Mr Tappin should be allowed to serve his sentence in the UK but the decision ultimately rests with the US Bureau of Prisons, a spokeswoman for the court added.
He will commence his sentence at the Allenwood prison in Pennsylvania and must turn himself in to start the term by March 8.
Advertisement
Christopher Tappin fined more than £7,000
Christopher Tappin was fined $11,357.14 (£7,095) in addition to his 33-month prison sentence for selling surface-to-air missile parts to Iran, a spokeswoman for the US District Court in El Paso, Texas said.
Charity: Tappin could face 'terrifying' conditions in jail
The head of the UK charity Prisoners Abroad has said she is concerned that Christopher Tappin may face "dangerous and terrifying conditions" if he is made to spend his sentence at a prison in the US:
While the situation is not the same in every American prison, our staff have to deal daily with the devastating emotional and psychological effects on people and their families of the struggle to survive in often dangerous and terrifying conditions in United States prisons ...

Prisoners Abroad supports and advises many prisoners and their families through the transfer application process, and recognises that serving a sentence on home soil can spare prisoners and their families great emotional strain.
– Pauline Crowe, Chief Executive, Prisoners Abroad
Christopher Tappin given 33-month sentence by US court
Extradited British businessman Christopher Tappin has been given a 33-month prison sentence for arms dealing after striking a deal with prosecutors in the US.
Tappin, 66, from Orpinton in Kent, pleaded guilty in November to one count of aiding and abetting the illegal export of defence articles in a plea bargain to lower his sentence.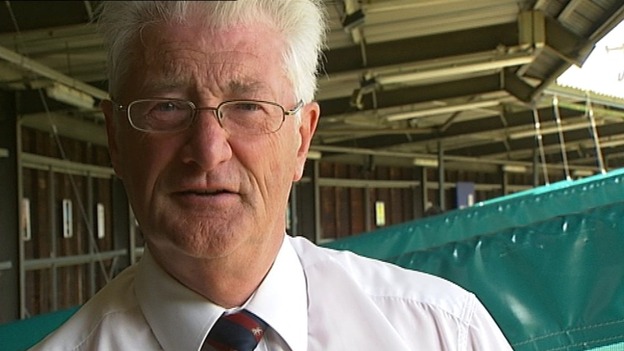 He is likely to serve at least some of his sentence in the US while he awaits permission for a transfer to a prison in the UK.
Tappin previously denied attempting to sell batteries for surface-to-air missiles which were to be shipped from the US to Tehran via the Netherlands.
Back to top