China newspaper protests
Chinese authorities have launched a crackdown after newspaper journalists protested over the cancelling of an article calling for greater rights.
Sources at Southern Weekly, the Guangzhou based newspaper at centre of row over censorship, say an internal review has into circumstances leading to a strike by journalists has been completed.
The investigation found no evidence that the provincial propaganda chief forced the paper to spike an editorial calling for more rights for Chinese citizens and replace it with an article praising the party.
This was cited as the reason for journalists to walk out.
The editor in chief faces the sack and the newspaper will be published tomorrow, sources say, but will not mention the dispute.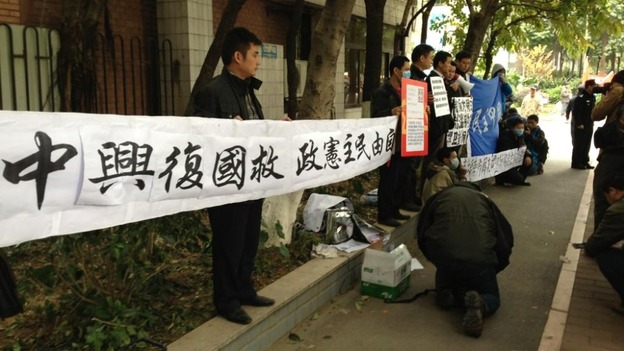 Protesters have unfurled banner calling for democracy outside offices of the Southern Weekly newspaper.
Read: Chinese authorities end tolerance of newspaper protest
Advertisement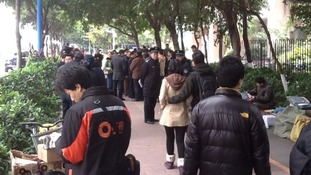 After two days of protest at the office of a newspaper critical of the Communist Party, it seems the apparent initial tolerance has ended.
Read the full story
Back to top