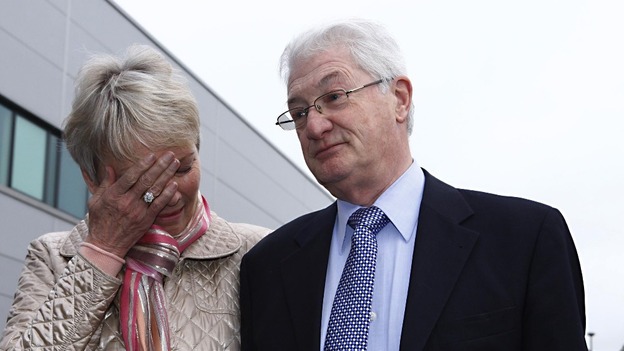 A keen golfer, 65-year-old Tappin was enjoying his retirement and role as president of the Kent County Golf Union, which represents the county's 95 clubs.
His passion for golf is something he shares with son Neil, who is deputy editor of Golf Monthly magazine.
But a US sting operation that led to Tappin being accused of selling batteries for surface-to-air missiles to Iran shattered the Tappin family's apparently idyllic lives.
After a two-year legal battle, the retired businessman was extradited to Texas to stand trial.
The grandfather is said to have kept himself sane by practising golf, using his walking stick as a club and rolled-up tissues as a ball.
Tappin was given a reprieve from the windowless walls when he was released on bail in April.