Coalition missed targets
A dossier detailing progress on 480 pledges made by the coalition Government, which acknowledges some targets have been missed, has been published.
The Prime Minister's official spokesman said there had been a "long-standing intention" to publish a dossier detailing progress of pledges made by the coalition Government, which will acknowledge that some targets have been missed.
He told reporters at a daily briefing that it has been necessary to ensure it was fully accurate before releasing it.
I don't think it's news that the Government considers presentational aspects of its announcements.

One of the very important ones, of course, being that when we publish things they are absolutely right.
It had now been "copper bottomed" with all Whitehall departments concerned, he said, and would be published later today.
David Cameron and Nick Clegg are set to publish a dossier that will show the coalition has missed 70 election pledges, The Daily Telegraph has reported.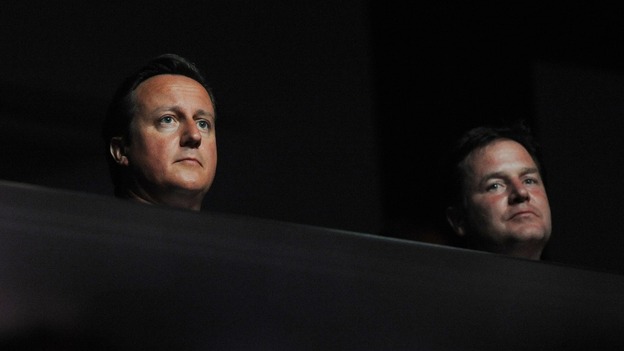 The Deputy Prime Minister last month promised a "candid" assessment of the government's performance but this did not appear in the coalition's mid-term review on Monday.
The existence of the dossier only came to light when one of Mr Cameron's senior advisors was photographed in Downing Street carrying a document discussing the advantages and disadvantages of releasing it, the newspaper said.
The new document is understood to go through every one of the 399 promises in the Coalition agreement to update the public on the progress that has been made.
Read: Our Business Editor questions whether the mid-term review has changed the dynamic.
Read: Our Political Editor on the purpose of a mid-term review.
Advertisement
Load more updates
Back to top