Obama assault weapon ban call
President Barack Obama has called for a ban on military-style assault weapons and a ten-round limit on magazines as he launched the most sweeping effort to curb American gun violence in nearly two decades.
A nightly one-hour cable show will be produced by the National Rifle Association.
The show is due to premier today, in the same week that Vice President Joe Biden is presenting proposals to President Barack Obama to reduce gun violence.
Wayne LaPierre, NRA Chief Executive said in a statement that the program "comes at a critical time in the history of preserving our Second Amendment."
The show, called 'Cam and Company' will be hosted by gun advocate Cam Edwards.
Andrew Arulanandam, spokesman for the NRA said that the new show was not motivated by Biden's proposals and had been planned for more than a year.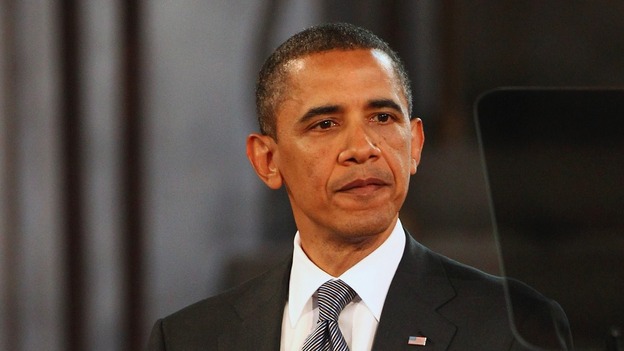 Proposals to reduce gun violence are to be reviewed by President Barack Obama and presented later this week.
Vice President Joe Biden, has recommended a set of 'common sense steps', details of which have not yet been made public.
Proposals have been put in place by a task force, requested by the president, after the Sandy Hook school shootings in Newtown, Connecticut, last month.
Advertisement
The mother of the British boy killed in the Connecticut shooting has spoken in public about losing him and joined other parents in calling for tougher gun laws in the US.
Washington Correspondent Robert Moore reports:
President Obama has said that some of the proposals to change gun laws will require legislation while others will require executive action.
Vice President Joe Biden, who has come up with a menu of possible reforms, has previously hinted that the president may consider an executive order enabling him to bypass the usual legislative processes.
He added it would be hard for gun owners to say that their rights have been infringed under his administration.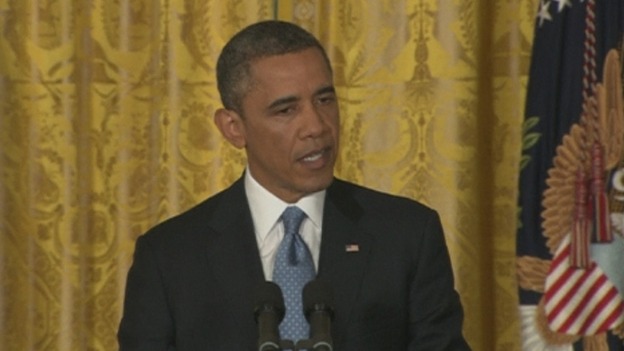 President Barack Obama has said that he has a "list of sensible, common-sense steps" to ensure that another school shooting does not happen in the US.
He said his starting point had not been what was politically possible, but "what makes sense".
"We're going to have to come up with answers that set politics aside, and that is what I expect Congress to do," he added.
He did not go into detail about what the proposals would look like, but mentioned stronger background checks and restrictions on the sale of high capacity magazines and assault weapons.
The mother of six-year-old Dylan Hockley who was killed in the shooting at Sandy Hook Elementary School in the US has made an emotional plea to prevent another school massacre.
She was speaking at the first press conference of Sandy Hook Promise - an action group formed by residents of Newtown, Connecticut where the shooting took place last December.
Its members in
Among the speakers was Nicole Hockley, mother of six-year-old Dylan who was killed in the shooting. She said: "We need a nation of communities to join us in making and delivering on these promises".
Advertisement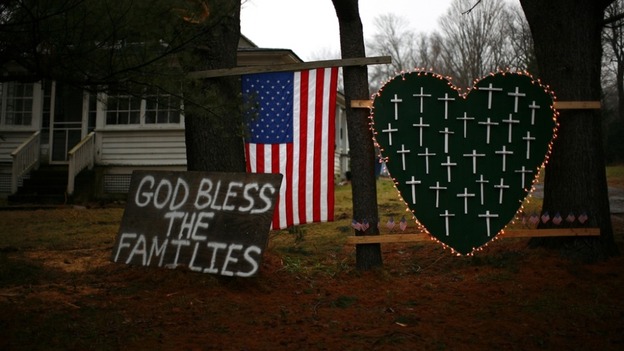 A campaign group founded by residents of the American town where the Sandy Hook school massacre took place are to hold their first press conference.
Members of Sandy Hook Promise, who include some relatives of the victims, say their mission is to prevent another school shooting in the US.
Meanwhile, Vice President Joe Biden is due to propose a series of gun control reforms to the president before the end of Tuesday.
Last week he said that President Obama is "determined to act" and that an executive order - which would allow the president to bypass the usual legislative process - could be in the offing.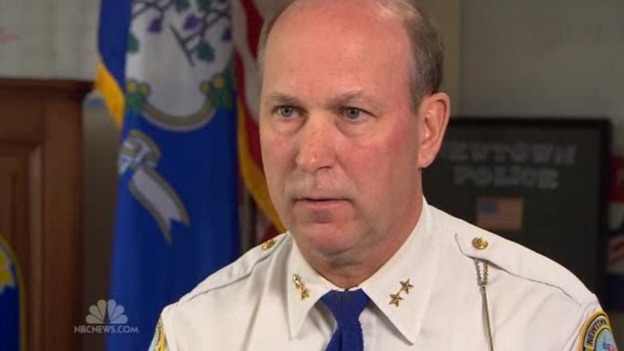 The police chief of the American town where a gunman opened fire in a primary school killing 20 children last December has joined the calls for stricter gun controls.
Speaking to NBC News, Police Chief Michael Kehoe called on the Government to "ban assault weapons" and "restrict those magazines that have so many bullets in them".
He said that the gunman, who attacked Sandy Hook Elementary School in Newtown, Connecticut, was better armed than the police that were trying to stop him.
"We never like to think we're going to be outgunned in any situation we're dealing with."
He also said that criminal background checks on people buying guns needed to be improved.
US Vice president Joe Biden will meet with the National Rifle Association today.
Pressure on the US Government to alter gun controls is mounting, and Washington has its sights on change, as Daybreak's Lucy Watson reports:
President Obama is reportedly considering using an executive order (EO) to take action against gun crime in the US, but what what is an EO?
Proclamations issued by the US president to the Federal Government
EOs carry the full force of law
EOs have no firm definition in the US Constitution and their legal validity has often been challenged
President George Washington issued the first EO in 1789
(Congressional Research Service, US National Archives)
Load more updates
Back to top