Honda to cut 800 jobs
Honda has confirmed it will cut 800 jobs at its Swindon factory after a slump in demand across Europe.
Japanese car giant Honda are to cut 800 jobs from their plant in Swindon - a symptom of a dwindling European demand for new cars.
ITV News' Economics Editor Richard Edgar reports:
Honda has confirmed it will cut 800 jobs at its Swindon factory after a slump in demand across Europe.
ITV News Correspondent Rupert Evelyn reports.
See Also: Britain is just about holding up in tough times, but exporting to Europe is not the answer
Advertisement
The Conservative MP for South Swindon, Robert Buckland, pledged to help those affected by job cuts at the city's Honda car manufacturing plant:
Today's announcement by Honda of job losses in Swindon are distressing but I will be doing everything possible to... http://t.co/LTHerycd
Staff at Honda's Swindon plant have expressed dismay at news that 800 jobs are to be cut.
General associate Malcolm Hanley, who started working for the car manufacturer in 2007, said:
I'm gutted, it's my work and I don't know what I'm going to do. If I'm getting fired, where am I going to go?
Colin Brain, who works at the engine site as a floating operator, said the announcement had come as a big surprise, especially as the company announced a £267 million investment programme only last September:
It seems like one minute they're your best friend and the next minute they don't like you very much. It's very strange.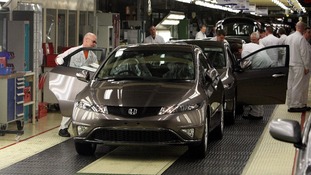 Zig-zags and headwinds. The metaphorical warnings that we face a tough year are starting to sound monotonous but they still hold true.
Read the full story
Meridian
The Unite union has called Honda's decision to cut 800 jobs at its Swindon plant a 'hammer blow' to UK manufacturing and the local economy.
Unite national officer Tony Murphy said: "It's a tragedy for our members and their families.
"There's no doubt these cuts will have a significant knock-on impact on the supply chain, and on local shops and services .
"That is why we intend to save as many jobs as possible.
"Unite will oppose any compulsory job losses. We expect Honda to negotiate meaningfully with the union in order to mitigate the impact of these cuts.
"Unite will be meeting with our local union reps in the coming days to discuss the company's proposals."
Advertisement
150,000 cars were built in Swindon last year. A third of the cars are sold in the UK, but the rest are exported to 26 countries, mainly in Europe which has seen a significant drop in demand.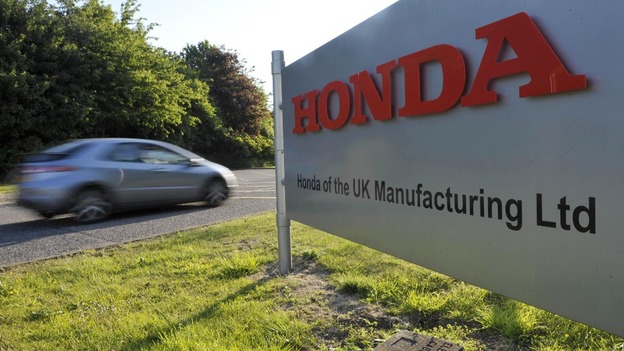 Sustained conditions of low demand in European markets make it necessary to re-align Honda's business structure.

As such, Honda of the UK Manufacturing (HUM) will enter into formal consultation with its associates to consider these changes and the proposal that it will reduce the workforce by 800 associates by Spring 2013.
Honda remains fully committed for the long term to its UK and European manufacturing operations. However, these conditions of sustained low industry demand require us to take difficult decisions.

We are setting the business constitution at the right level to ensure long-term stability and security.
– Ken Keir, executive vice president of Honda Motor Europe
The Honda plant ion Swindon employs 3,500 workers
They were told about the cuts after arriving at work this morning
Honda has been making cars in the UK since 1992 and has never had job losses before in this country
Demand for cars in Europe, including Spain, Italy and Greece, had fallen by a million in the past year
Honda has confirmed it will cut 800 jobs at its Swindon factory after a slump in demand across Europe.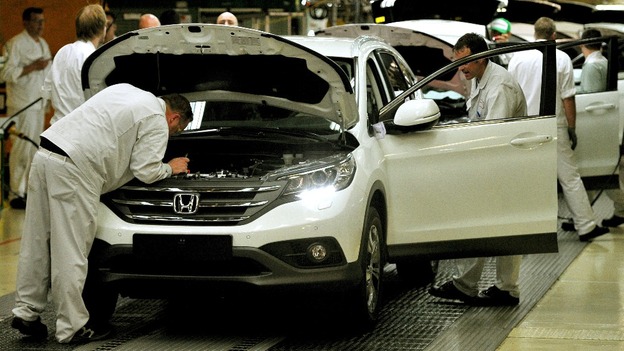 Back to top