'Alzheimer's drink' launched
A milkshake, said to reduce symptoms of early Alzheimer's, will go on sale today. The drink, called Souvenaid, costs £3.49 per bottle and the makers claim the mixture of nutrients can help build connections in the brain.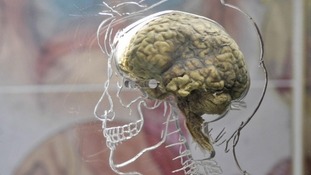 A simple nutritional drink taken once a day promises to help ward off Alzheimer's disease. But is the milkshake too good to be true?
Read the full story
Around 800,000 people in the UK are living with dementia, more than half with Alzheimer's disease
As the population ages, the number of dementia sufferers is expect to soar to 1.7 million by 2051
Advertisement
A drink designed to reduce the symptoms of early dementia will go on sale today.
It is claimed that it can help build new connections to the brain, which could help reduce memory loss.
However the Alzheimer's Society have warned people not to believe that the drink will, "transform the lives of people with dementia."
People shouldn't get excited that an off-the-shelf drink is going to transform the lives of people with dementia.

While past studies of this product have showed some benefits for memory, there is no evidence that it has an effect on other aspects of thinking or everyday life and there was also no benefit on other symptoms of dementia.

For many older people with dementia where finances might be tight, people are probably much better off putting their money towards good quality care or taking part in exercise.
– Prof. Clive Ballard, director of research at the Alzheimer's Society
It is claimed that Souvenaid is designed to boost levels of certain nutrients which the makers say are necessary for synapse-building
It contains omega-3 fatty acids, choline, used to make a nerve signalling chemical and uridine, which is important for metabolism
Other nutrients in the drink include phospholipids, a component of cell membranes, and B vitamins
From today the drink will be sold in pharmacies throughout England, Scotland and Wales, or through the Souvenaid website.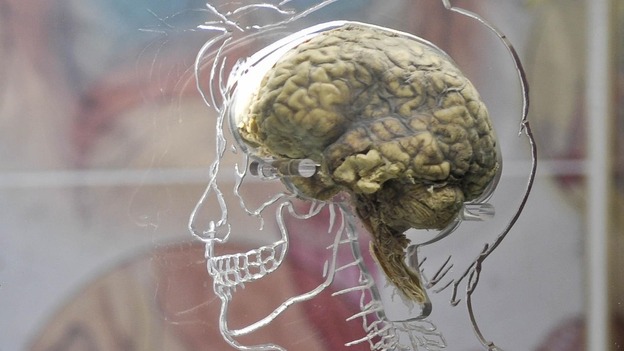 A milkshake containing a mix of nutrients needed to build new connections in the brain will go on sale today.
Said to reduce the symptoms of early Alzheimer's, Souvenaid costs £3.49 per 125 ml bottle.
Makers Nutricia claim that the once-a-day product has been clinically shown to improve memory in mildly affected patients.
Back to top