EU speech due on Wednesday
Downing Street says David Cameron's speech on Europe will be delivered in central London on Wednesday.
More than 25 Conservative MP's have submitted a letter to David Cameron prior to his Europe speech on Friday urging him to offer a "positive vision" of British leadership in Europe.
The group wants Mr Cameron to say that rather than leaving the EU, it is in Britain's national interest to lead it and that official Conservative pro-European policy still stands.
We are the mainstream of the Conservative Party.

We are pro-leadership – both of our party and our position in Europe.

We are fundamentally united by our belief that the UK national interest is best served working for changes within the EU, not being marginalised at the fringes.

This group believes that the nation would be best served by the Conservative Party campaigning for a 'yes' vote in any future in/out referendum.
– Laura Sandys MP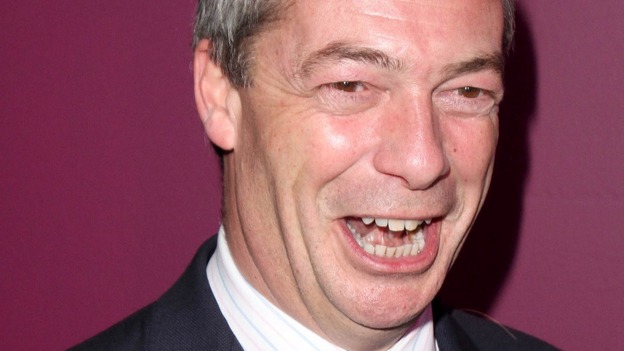 The UK Independence Party is enjoying its "highest level of support" among voters, according to the latest survey, as the Prime Minister prepares to make a keynote speech on Britain's role in Europe.
Polling company Ipsos Mori's January Political Monitor found 9% of those certain to vote in the General Election said they would put a cross next to Ukip, a two point rise since last month.
It placed Nigel Farage's party ahead of the Liberal Democrats, who fell a point to 8%.
Mr Farage today said David Cameron, who will speak in the Netherlands on Friday, was trying to "deflect" the issue of Europe for five years but predicted that the debate would be decisive in securing UK's exit.
The eurosceptic MEP told the European Parliament: "The longer this debate goes on, the more likely the UK is to leave the European Union, and this debate will not stop."
Advertisement
When firms are closing & 1m young people are out of work, Cameron spending his time on his party's problems rather than those facing country
Three MPs not known for their love of Europe - Peter Bone, John Baron and Edward Leigh - have been just seen leaving Number 10. I'm sure it was just a fireside chat!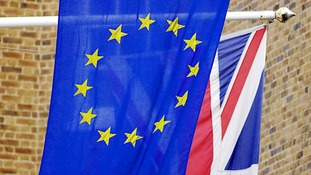 Conservative MPs said their "achievable" proposals to change Britain's role in Europe do not represent an ultimatum to the Prime Minister.
Read the full story
Ed Miliband has told PMQs the Prime Minister's stance on Europe and a referendum has nothing to do with national interest, but because he's the lost support of his party.
The House erupted as the Labour leader describes the "same old Tories" as a "divided party" led by a "weak Prime Minister".
David Cameron has responded that the public will get the chance at the next election to vote Conservative and "get powers back from Europe" or vote Labour and "join the Euro".
Advertisement
Ed Miliband said the Prime Minister pledging to hold a referendum in five years' time on Europe means five years of a "closed for business sign" hanging round Britain.
Speaking at PMQs, the Labour leader said David Cameron thinks his Europe problems will end on Friday, but tells him they are only just beginning.
At PMQs, the Prime Minister said Britain faces a choice: do we maximise Britain's national interest and consult the public or tell them to "go hang"?
David Cameron reiterates his view that Britain is better off within the European Union.
He said it is not right for Britain to have and in/out referendum today, but said he believes the country can renegotiate a better relationship "in our national interest".
David Cameron thinks the proposals outlined at the Eurosceptic Fresh Start launch are a "very interesting contribution to the debate" on the European Union, the Prime Minister's spokesman has said.
He said Mr Cameron's Europe speech on Friday is "mostly finished" and confirmed the Prime Minister will be holding discussions with his Tory colleagues later.
John Baron MP and other Eurosceptics are understood to be meeting him after PMQs. Mr Cameron in said to be in "listening mode".
Well attended launch for #FreshStart's manifesto for EU change. Need resettlement of UK-EU relationship. Proposals good for UK and EU
Load more updates
Back to top