Equity firm buys HMV's debt
A Canadian private equity firm has bought the debt of struggling music retailer HMV.
HMV administrators announced they have sold their majority shareholding in entertainment and music venue company, G-A-Y Group.
G-A-Y was the only remaining venue businesses owned by HMV, comprising the G-A-Y bars and Heaven nightclubs.
It was sold to Jeremy Joseph, founder, and other shareholder in the group. Mr Joseph said:
HMV made a strategic decision to sell certain businesses which included the sale of their shares in G-A-Y almost a year ago. I am delighted to have acquired 100% ownership of the business that I founded 20 years ago and to have secured the future of my 200 employees
HMV's administrators Deloitte have issued an update on the state of the troubled retailer:
Following the news earlier today of Hilco's acquisition of HMV's secured debt, the Administrators will work closely with them, as secured lender, as we continue to seek a positive outcome for the business.

Stores continue to trade and at this time we remain hopeful of securing a long-term future for HMV as a going concern.
– Deloitte statement
Advertisement
The private equity firm, Hilco, has bought up the debt of HMV, the music chain that collapsed last week.
This gives the administrators and Hilco some valuable breathing space to work out how much of the business can be saved. More than 4,000 jobs are still at risk as the chain's future remains uncertain.
Hilco, bought HMV Canada in 2011, for just £2 million last year. Buying up HMV UK's debt effectively gives them control of what happens next.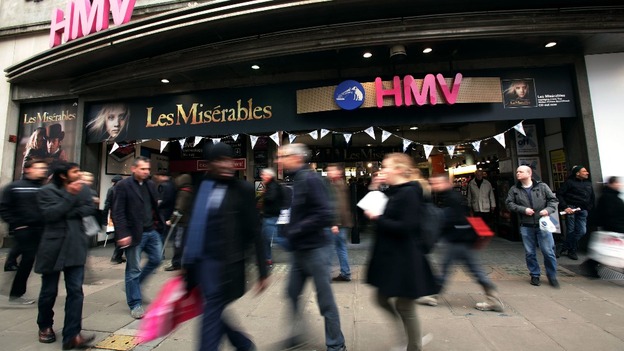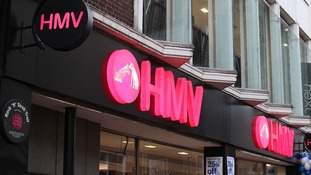 Following outrage from customers, the administrators running HMV have announced they will honour gift vouchers for the high-street chain.
Read the full story
Joint Administrators to HMV have confirmed that gift cards can be redeemed in stores from Tuesday.
They also confirmed that proceeds raised by HMV through the sale of charity releases, including the Hillsborough Justice Collective single, will be paid in full as soon as possible.
Joint Administrator Nick Edwards added:
We recognise that both of these matters have caused concern for individuals and organisations affected and are pleased to have reached a positive outcome.

We will continue to assess the longer term options for the business whilst continuing to trade. I am hopeful this process will result in the business continuing as a going concern.
Entertainment powerhouses Universal Music, Warner Music and Sony are reportedly planning to woo would-be buyers to HMV with generous credit terms and cut-price CDs and DVDs.
The companies fear the collapse of the retailer will increase pressure on the entertainment industries as supermarkets and online firms such as Amazon compete to slash prices, The Sunday Times (£) reported.
Turnaround group Hilco - which owns HMV Canada - is thought to be among the favourites to rescue the 92-year-old retailer and is said to have been in talks with administrators Deloitte.
More than 4,120 jobs and 223 stores are currently at risk after the retailers called in administrators last week.
Advertisement
Financial services firm Deloitte, joint administrators to HMV, said they are looking into concerns that money made on a Hillsborough charity single is paid to the families.
It is the second full day of the Administration and we are working through hundreds of enquiries.

However, we understand why people feel very passionately about the Justice Collective single and have discussed this matter with people involved in the campaign.

We are looking into it as a priority and hope to provide an update very soon.
– Deloitte statement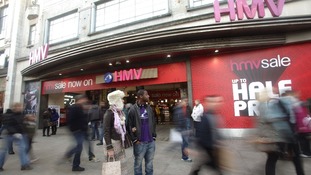 HMV is not honouring its gift vouchers, leading to an uncertainty that is threatening to change the way Britain gives its gifts.
Read the full story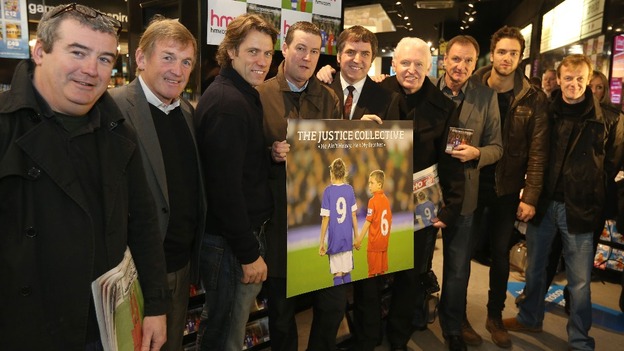 An MP has contacted the HMV administrator to ask it to ensure that all money made on a charity single in aid of the Hillsborough families is paid to them.
Liverpool Walton MP Steve Rotheram has contacted Deloitte, the administrator brought in by HMV earlier this week, to ensure that all money made on the sale of the Justice Collective's Christmas single is paid to the families.
The proceeds of the sale of the single, which was Christmas number one, is for the families' continued fight for justice for the 96 victims of the Hillsborough disaster in 1989.
Mr Rotheram said HMV was "first class" in the way it promoted and sold the single over the Christmas period and hosted the launch in its Liverpool store.
Administrator Deloitte says there have been over 50 expressions of interest from potential buyers of HMV.
A large amount of that interest is from private equity funds.
Load more updates
Back to top