Equity firm buys HMV's debt
A Canadian private equity firm has bought the debt of struggling music retailer HMV.
HMV Ireland has been put into receivership just days after administrators were brought in to help the British section of the music retailer.
Accountancy firm Deloitte has been appointed to take control of assets linked to 16 stores operated by the company in Ireland, which were closed today.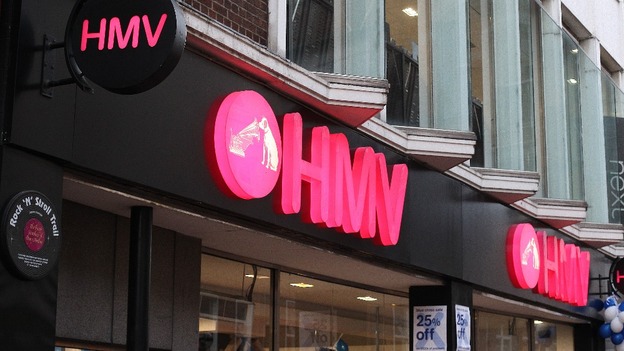 Deloitte said in a statement: "This follows a request from the directors of the company to the banks to appoint a receiver.
"The company's stores have been closed by its directors. The receiver will institute an assessment of the viability of the company and its cost structure, including property occupational costs. All efforts will be made by the receiver to secure a purchaser for the stores."
HMV employs 300 people in Ireland and about 4,000 in the UK.
HMV is an iconic retailer and continues to be a very popular brand, but as we have seen with many high street retailers, the market is changing rapidly and conditions are currently very tough.

Following our appointment, we are working closely with management and staff to stabilise the business in order to continue trading whilst actively seeking a purchaser for the business and assets.

We appreciate the co-operation and support from the staff, customers, suppliers and landlords at what is clearly a difficult time.
– Nick Edwards, joint administrator and restructuring services partner at Deloitte
Advertisement
HMV has called in administrators after attempts to turn the struggling music and entertainment retailer around failed.
ITV News' Business Editor Laura Kuenssberg reports.
See also: HMV boss confident the brand can stay on the High Street
Twitter users have been sharing their favourite memories of HMV after the news that the music retailers has gone into administration.
"#hmvmemories learning that hmv stood for 'his masters voice" thats a memory i made about 10 seconds ago #clueless
i remember buying my first record from #HMV with my pocket money, it was Eternal - Always and forever #HMVmemories
#HMVmemories standing around by the metal section, hoping an attractive person with the same music taste as me would appear
HMV chief exeutive Trevor Moore has spoken to ITV News' Business Editor Laura Kuenssberg about the events leading up to the retailer entering administration.
He also said the expectation is that "employment would continue" for the company's 4,500 "hugely loyal" employees.
When asked if he takes responsibility for what had happened, Mr Moore said: "I would have liked more time to have been able to develop the solution that I have for the business and implement that plan.
"I very much hope we can bring a business out on the other side".
I'm really sad about HMV. Say what you want about it, but I'm genuinely sad
I'm devastated that HMV is closing down! I have been buying music in there for years.Going to the shops to buy an album is over.
Advertisement
Endless, a private equity firm, has told me they are considering looking at HMV with the possibility of buying part of the business.
Sources at the firm stress it is very, very early days and they are likely to be one of a number of companies who will look very carefully at what has happened in the business.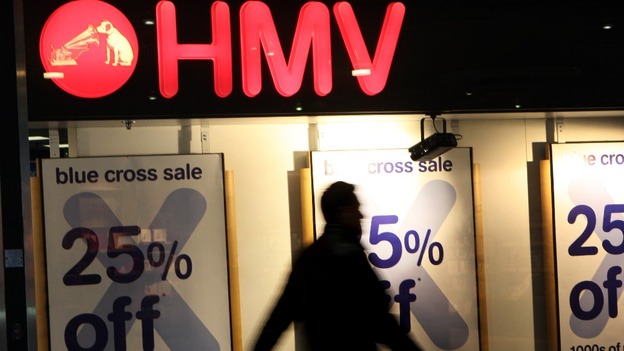 Private equity firms often attract criticism for stripping out the best bits of companies and ditching the rest. Often, as with the recent collapse of Comet, their attempts to sort out troubled firms don't work out.
But for the 4,000 HMV staff whose jobs are at risk, salvaging something is better than nothing.
It's thought that as many as two thirds of HMV's stores were profitable in their own terms. These will be the parts of the company that have an attraction for potential bidders.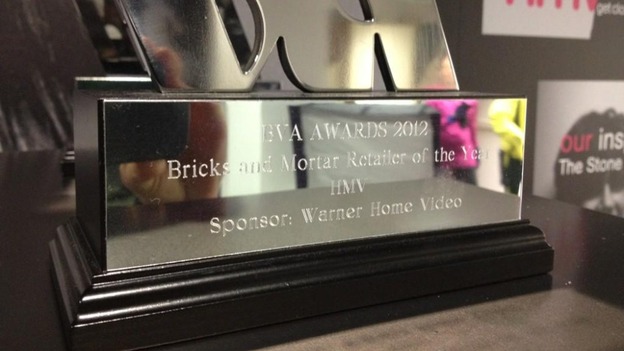 Jon Tolley, manager of Banquet Records, wrote that his "real concern is for the continuation of the physical format" of music if HMV disappears from the high street.
Yes, there's so many bad things about HMV going under (IF they do) but IF they do, then its an exciting new time to be creative. To re-embrace physical releases and the experience of buying them. To help customers get exactly what they want and to turn them onto things they might not yet know.
A very strange scene at HMV - I saw administrators arrive with overnight bags and supplies as they get to work.
Load more updates
Back to top