Lance Armstrong 'ashamed'
Lance Armstrong said he felt "ashamed and humbled" during the second round of his interview with Oprah. He said he would like to return to competitive sport, and became emotional whilst talking of the impact of the scandal on his family.
The International Olympic Committee (IOC), who stripped Lance Armstrong of his 2000 Sydney Games bronze medal yesterday, has condemned his drug-taking.
There can be no place for doping in sport and the IOC unreservedly condemns the actions of Lance Armstrong and all those who seek an unfair advantage against their fellow competitors by taking drugs.

This is indeed a very sad day for sport, but there is a positive side if these revelations can begin to draw a line under previous practices.

We now urge Armstrong to present all the evidence he has to the appropriate anti-doping authorities so that we can bring an end to this dark episode and move forward, stronger and cleaner.
– The IOC's statement on Lance Armstrong
Lance Armstrong's former masseuse Emma O'Reilly claims he used performance-enhancing drugs whist she was working with him.
When asked by ITV Daybreak if saying sorry was enough for Lance Armstrong, she replied: "Not at all".
Advertisement
Emma O'Reilly was Lance Armstrong's personal masseuse who tried to expose his drug taking, but ended up being sued for libel.
Her name was slurred as Armstrong accused her of being a prostitute.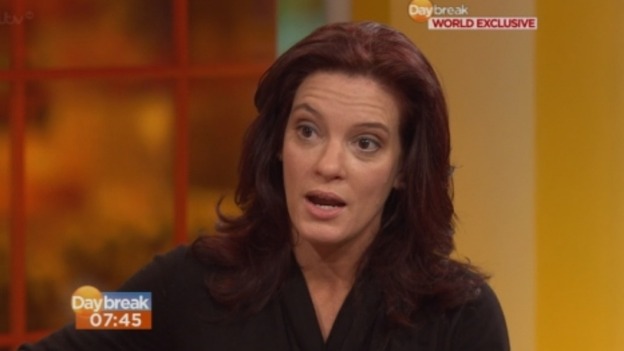 Speaking exclusively to Daybreak, Emma said that despite hearing him lie about doping for many years she didn't feel vindicated after his TV confession:
"I hate that word because it suggests there was some vindictiveness, but I had only ever spoken about it because I hated seeing what some of the riders had gone through because not all the riders were as comfortable with cheating as Lance was.
"And you could see when he went over to the 'dark side' personalities change - and it was an awful shame.
"These were young lads at the prime of their health, prime of their life having to make this awful decision that they are living the dream but the dream is a nightmare."
Cyclist Lance Armstrong has confessed that he did in fact use performance-enhancing drugs to win his seven tour de france titles.
Speaking to ITV Daybreak, Michele Verroken from Sporting Integrity, said that his confession could have been a case of 'sharing the guilt'.
She added that the focus should be on those athletes who have continued to compete clean.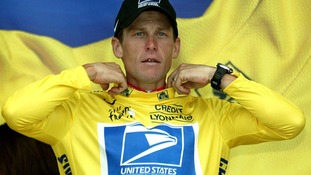 The self-flagellation makes for gripping television but it does not really amount to much in the long run.
Read the full story
David Walsh is the sports writer for the Sunday Times has followed the Lance Armstrong doping story:
Lest anyone forget, he did this interview because his reputation/brand was in the gutter. Only time will tell how much it helps.
When he said he was behaving like a jerk during those years, I thought 'Lance, I could have told you that back then.'
Advertisement
David Walsh is the sports writer for the Sunday Times has followed the Lance Armstrong doping story for many years has been reacting to the cyclist's interview:
Too many questions not answered and refusal to confirm hospital room admission was deeply disappointing. Betsy Andreu will be disgusted.
I was pleased Oprah reminded him he had called Emma O'Reilly a whore. And pleased he confirmed Emma's account of cover-up of 1999 positive.
David Walsh has long pursued the Lance Armstrong doping story as sports writer for the Sunday Times.
He has said he hoped Armstrong would, "go to the World Anti-Doping Agency and provide a detailed account of the way doping operated in cycling from his point of view, because he was such a key figure for so long."
David Walsh is the sports writer for the Sunday Times who has long pursued the Lance Armstrong doping story.
He watched the interview with Oprah overnight and has tweeted his response to the admission from Armstrong that he did use performance enhancing drugs:
First reaction is Oprah began the interview brilliantly with her series of 'yes or no' questions. It felt good to hear him admit to doping.
In a reaction which may shock many commentators Armstrong showed little emotion throughout the interview including when he told the chat show host that he did not feel bad about taking performance enhancing drugs at the time.
He told Oprah Winfrey that it was "scary" that he felt that way and also admitted that he did not feel like he was cheating. He said: "I didn't feel that way, I viewed it as a level playing field."
Load more updates
Back to top