Supermarkets horsemeat scare
Waitrose has become the latest supermarket to pull beef burgers from its selves in the horsemeat scare. The Food Standards Agency is investigating the discovery of horse DNA in beef burger products.
Tesco's share price has closed down 2.5p to 347.1p, a fall of 0.7%.
Public service trade union Unison said the presence of horse DNA in beef burgers should have been picked up by British authorities, but Government cuts to food trading and meat hygiene services mean vital safety checks are being limited.
The union said the scandal demonstrated the industry was not fit to self-regulate and criticised the "dramatic falls in levels of activity" across the food safety industry, including:
29% drop in new prosecutions
265 fall in total number of schedule inspections
24% fall in total number of visits for enforcement purposes
Advertisement
Professor Tim Lang from City University London said he would be "pretty surprised" if cost-cutting was not involved in the horsemeat beef burger scandal. He said the contamination was due to standards being cut by food companies, as they "cut corners" on what they deliver to supermarkets.
"Essentially this is a break-down of control. [...]The good news is that there doesn't appear to be a health and safety problem, but when you get standards being cut, costs being cut, corners being cut on what is being delivered, health and safety can easily become part of that. "
Read More: Urgent meeting called with food industry after horsemeat traces found in burgers.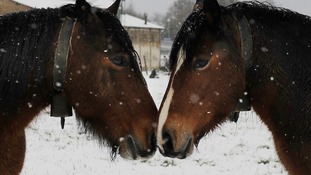 Some of the best, and worst, jokes and gags from Twitter users discussing the discovery of horse DNA in some supermarket beef burgers.
Read the full story
David Cameron said the discovery of horsemeat in supermarket beefburgers is "extremely disturbing" and "completely unacceptable", during Prime Minister's Questions.
It is a very important issue and it is an extremely serious issue. People in our country would have been very concerned to read this morning that when they thought they were buying beefburgers they were buying something that had horsemeat.

It is extremely disturbing news. I have asked the Food Standards Agency to conduct an urgent investigation into this.
They have made clear there is no risk to public safety because there is no food safety risk but this is a completely unacceptable state of affairs.

They will be meeting retailers and processors this afternoon, they will be working with them to investigate the supply chain, but it is worth making the point that retailers have to be responsible for what they sell and where it has come from.
– Prime Minister David Cameron
Tesco's share price has fallen by over 1 per cent after the horsemeat scandal, wiping £300 million off the supermarket's value, according to The Guardian.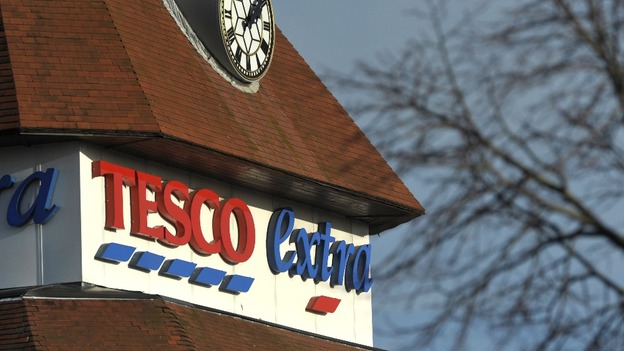 Advertisement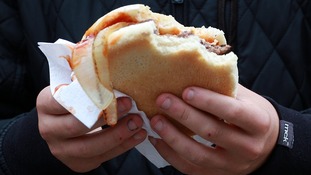 We've seen the jokes on Twitter but the discovery of horse and pig DNA in beefburgers poses a serious question; where did it come from?
Read the full story
The Irish Food Standards Agency is now considering testing burger restaurants - so far they have only tested retailers.
I have checked the UK Food Standards Agency archives and found that in 2001 they worked with 22 Local Authorities to test frozen chicken breast. Of 68 samples taken, two had pork DNA.
The Brand is Tesco Everyday Value Beef Burgers - priced £1 for eight.
They have a best before date of Oct 2013 and plant number IE 565 EC.
Tesco tell us they do not know how many were sold or how long the problem has been going on.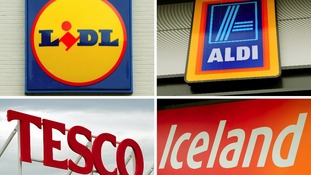 The UK Food Standards Agency today called an urgent meeting of the food industry to examine what has gone wrong.
Read the full story
Load more updates
Back to top