Obama's Inauguration Ball
Barack Obama said his wife Michelle made him "a better man and better President" at the Commander in Chief's Inauguration Ball. Thousands of people gathered in Washington to see Obama publicly sworn in as US president for his second term.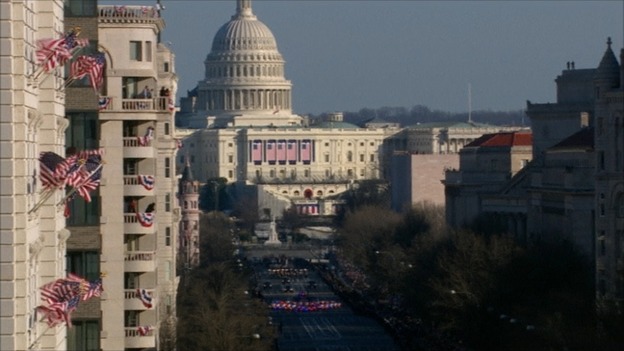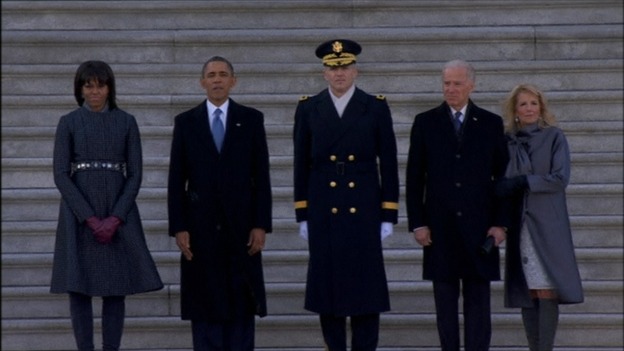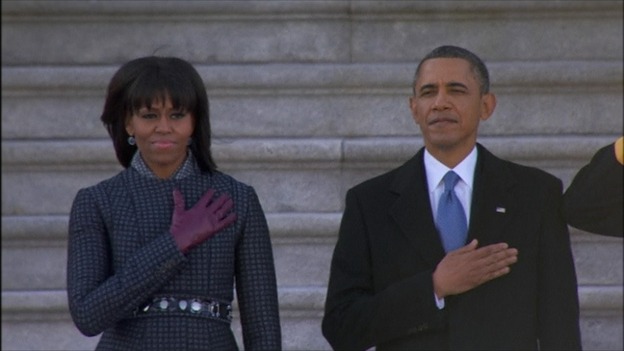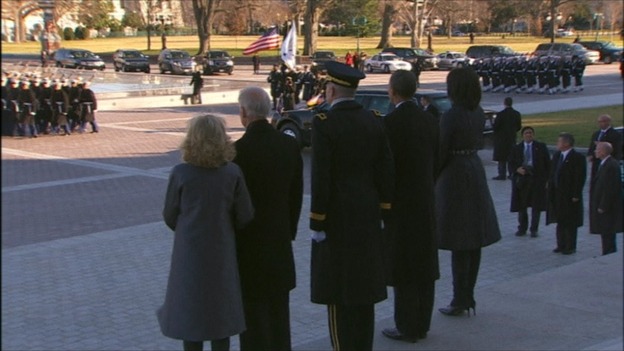 Advertisement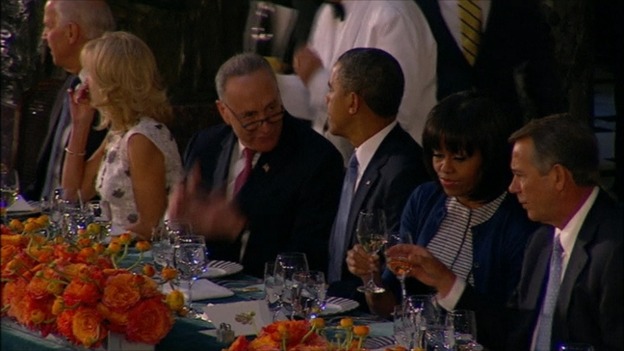 Barack Obama has arrived for a luncheon at the Statuary Hall after taking the oath of office and completing the signing ceremony.
Around 200 guests are invited to the lunch, which will include speeches and gifts from the Congressional Inaugural Committee.
The tradition dates back to 1897 when the Senate Committee on Arrangements hosted a lunch at the Capitol for William McKinley, the 25th President of the United States.
You can read the full ITV News guide to Inauguration Day here.
Congratulations to @barackobama on his second inauguration. Delighted to continue working together. #inaug13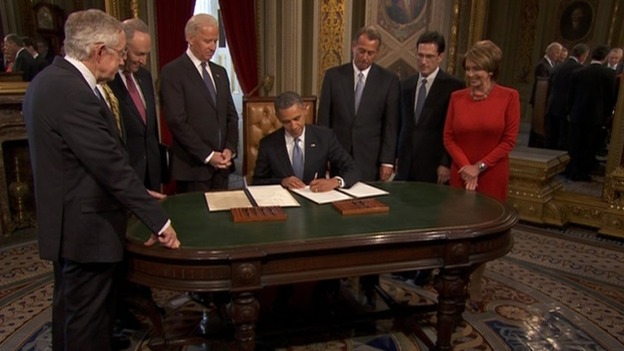 See ITV News' full coverage of Inauguration Day here.
Read more: Sasha Obama yawns during her father's inaugural speech
Advertisement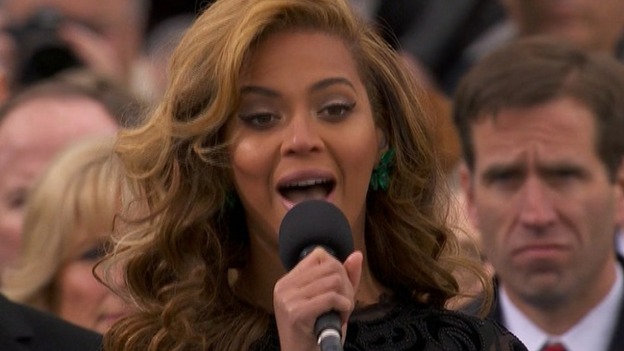 The poet Richard Blanco has paid tribute to the 20 children who lost their lives at Sandy Hook Elementary School in a poem he wrote for the Inauguration.
He is both the youngest and first openly-gay person to deliver the inauguration poem.
President Obama's youngest daughter Sasha was clearly not especially captivated by her father's inaugural speech.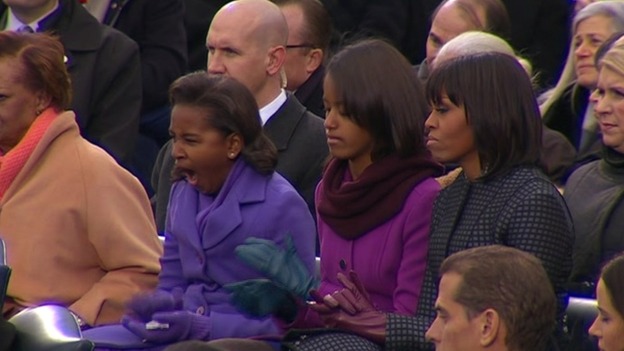 Load more updates
Back to top