Obama's Inauguration Ball
Barack Obama said his wife Michelle made him "a better man and better President" at the Commander in Chief's Inauguration Ball. Thousands of people gathered in Washington to see Obama publicly sworn in as US president for his second term.
President Barack Obama is giving is inaugural speech on the theme of 'faith in America's future'. Read more about the theme here.
A decade of war is now ending, an economic recovery has begun, America's possibilities are limitless for we possess all the qualities that this world without boundaries demands: Youth and drive, diversity and openness, an endless capacity for risk and a gift for reinvention.

My fellow Americans we are made for this moment and we will cease it so long as we cease it together.
– President Barack Obama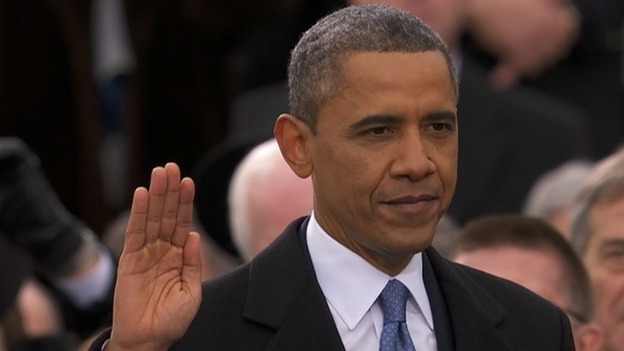 President Obama has taken the oath of office at his Inauguration in Washington DC.
The oath reads as follows: "I do solemnly swear that I will faithfully execute the Office of Pres of the United States, and will to the best of my ability, preserve, protect and defend the Constitution of the United States."
Advertisement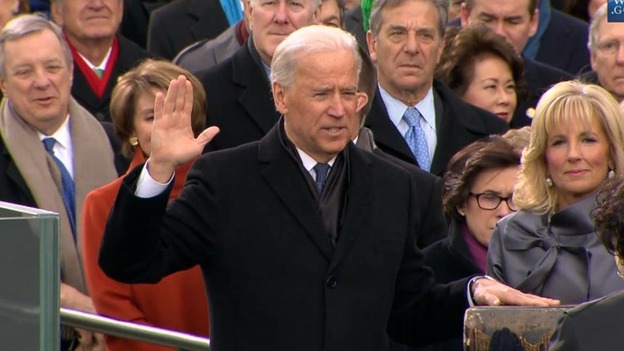 Vice President Joe Biden has taken the oath of office on a bible that has been in his family since 1893. Biden personally picked Associate Justice Sonia Sotomayor to administer the oath.
The civil rights activist Myrlie Evers-Williams is delivering the invocation - the first time a woman and a layperson has had this honour.
She was chosen to mark the anniversary of the murder of the NAACP Field Secretary in Mississippi Medgar Evers, who was her husband.
Myrlie fought for 30 years to bring her husband's murderer to justice.
The Master of Ceremonies Senator Charles E. Schumer is opening the inaugural ceremony. He has previously admitted that the prospect of missing his cue keeps him up at night.
He is talking about the statue of freedom on top of the Capitol dome - expected to be a major theme in the president's inaugural address.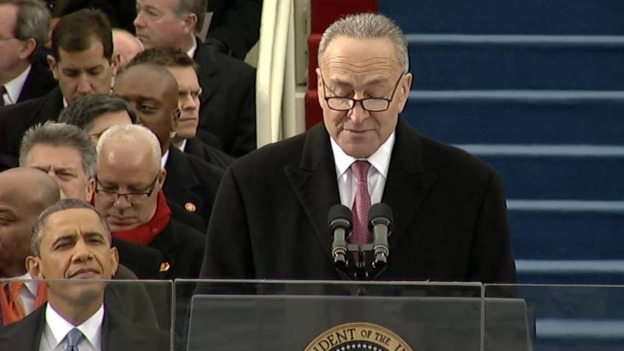 Advertisement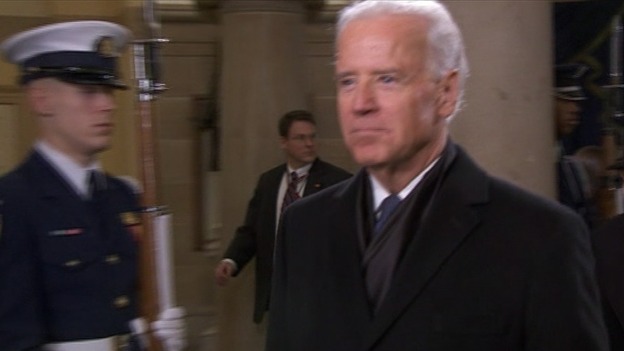 You can watch a live video feed of President Obama's Inauguration, provided by the White House, below: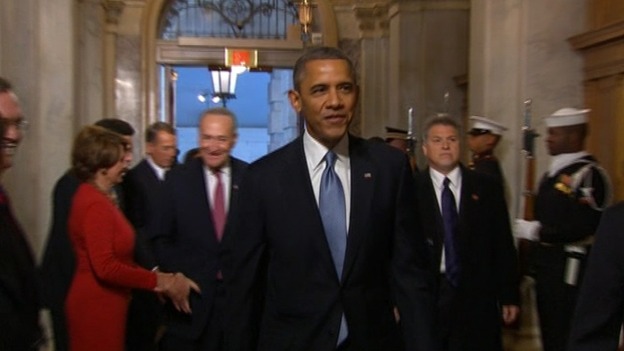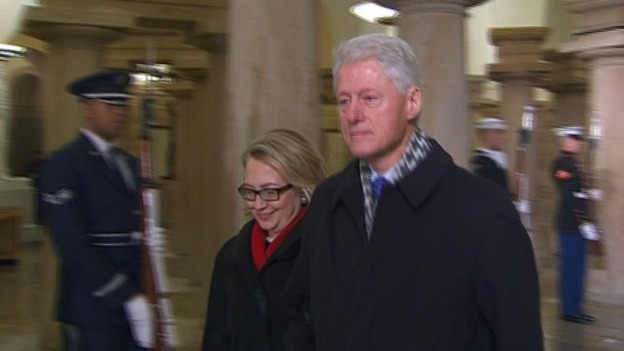 Load more updates
Back to top