Winner's 'perfect' funeral
Sir David Frost and Sir Michael Parkinson were amongst those at the funeral of film director and restaurant critic Michael Winner. His office said: "If Michael had been alive to film it, he would have said, 'Perfect, darling, perfect'."
Winner finally gave up his bachelorhood when he became engaged to Geraldine Lynton-Edwards in 2007. They had known each other since 1957 when she was a 16-year-old ballet dancer and actress.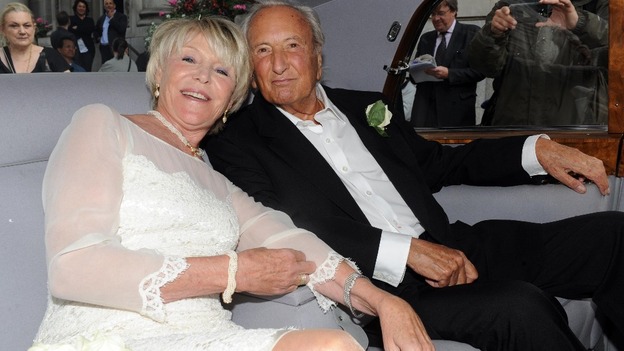 He said at the time: "I have told Geraldine that it took me 72 years to get engaged so she's not to hold her breath for the marriage."
But they did finally get married, in September 2011, with Michael Caine and his wife Shakira as witnesses.
Winner said: "I've had 130 lovers so I've had a good run. Geraldine makes up for all of them."
Advertisement
I don't want to live in a tolerant society. I want to live in a very intolerant society.
A team effort is a lot of people doing what I say.
Women like to be treasured for themselves. They don't get taken in by men with money. In fact, I did far better when I was an Assistant Director.
In 1984 Michael Winner founded the charity the Police Memorial Trust to pay tribute to officers killed on duty by placing memorials where they fell. Mrs Thatcher unveiled the first one, to WPC Yvonne Fletcher. Every successive Prime Minister has unveiled later memorials.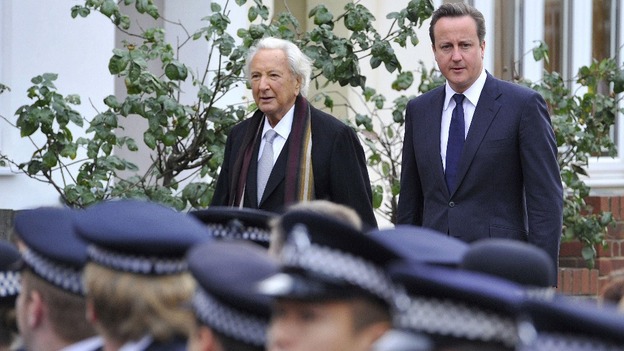 Michael Winner had been ill for some time and died at his home in Kensington, south London today
He was being nursed at home by his wife Geraldine
Winner married his current wife, a former dancer, two years ago
Michael was a wonderful man, brilliant, funny and generous. A light has gone out in my life.
– Michael's wife, Geraldine
Advertisement
Michael Winner has directed stars including Marlon Brando, Sophia Loren, Anthony Hopkins, Jeremy Irons, Robert Duvall and Faye Dunaway
He has produced and directed over 30 films throughout the world from London to Los Angeles, France, Australia, Japan, Italy and Switzerland
For 15 years Michael Winner wrote a weekly column about food and restaurants in the Sunday Times
Film director and restaurant critic Michael Winner has died, his wife Geraldine said today. He was 77.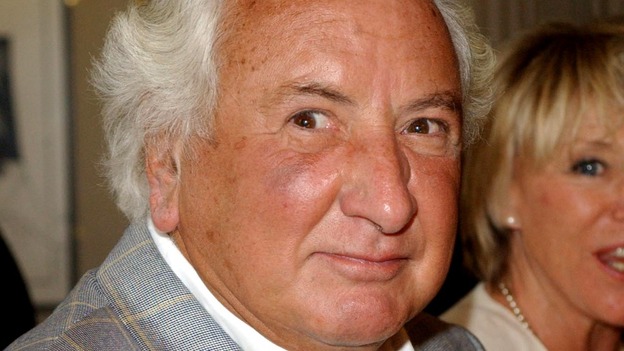 Load more updates
Back to top