Brit facing firing squad appeals
Lindsay Sandiford's lawyer says her sentence is "not fair" and has launched an appeal after her conviction for drug smuggling in Bali.
A lawyer for Lindsay Sandiford tells ITV News she will appeal.
Appeals against a death sentence can take up to 8 years in Indonesia
If the sentence is carried out execution is by firing squad in a jungle clearing
It takes place near a prison on an island known as 'Indonesia's Alcatraz'
Advertisement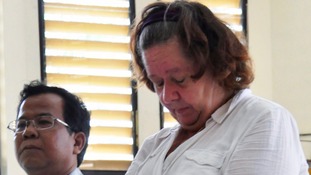 The judge appears to have rejected any calls for leniency for Lindsay Sandiford. Execution is by firing squad in a jungle clearing.
Read the full story
Lindsay Sandiford kept her face covered as she arrived at Indonesia's Bali court to hear her death penalty sentence over drug smuggling.
There are 114 prisoners on death row in Indonesia
At least 40 are foreigners, most of them convicted of drug crimes
Five foreigners have been executed since 1998, all for drug crimes
There have been no executions in the country since 2008, when 10 people were put to death
Source: Australia's Lowy Institute for International Policy
During the trial Lindsay Sandiford's lawyer read out a statement from her son which said:
I love my mother very much and have a very close relationship with her. I know that she would do anything to protect me. I cannot imagine what I would do if she was sentenced to death in relation to these charges.
Advertisement
Lindsay Sandiford was sentenced after being found guilty of violating the country's strict drug laws by the Denpasar District Court today
A judge concluded Sandiford damaged the image of Bali as a tourism destination and weakened the government's programme of drug annihilation
The cocaine she smuggled was reportedly worth around £1.6 million
Lindsay Sandiford, who is originally from Redcar in Teesside, was arrested in May after police in Bali said they found 10.6lb of cocaine in the lining of her suitcase.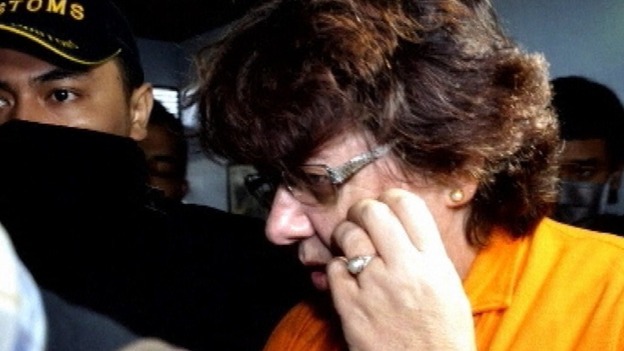 We can confirm that a British national is facing the death penalty in Indonesia.

We remain in close contact with that national and continue to provide consular assistance.

The UK remains strongly opposed to the death penalty in all circumstances.
– A spokeswoman for the Foreign and Commonwealth Office
British woman Lindsay Sandiford, 56, has been sentenced to death in Bali, Indonesia for drug trafficking, according to the Associated Press.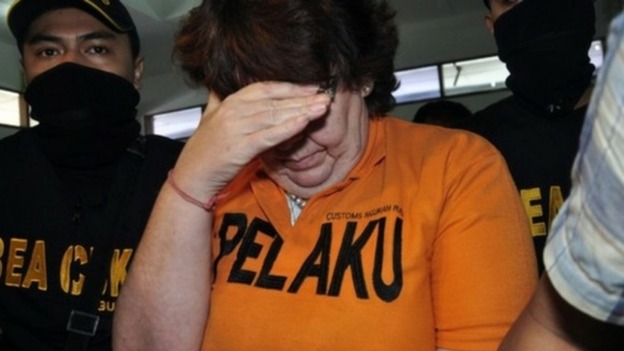 Load more updates
Back to top