Hazard charged over ball boy
The Football Association has charged Chelsea`s Eden Hazard with violent conduct following an incident with a Swansea ball boy. It said in a statement that a "standard punishment that would otherwise apply was clearly insufficient".
Joey Barton labels FA Hazard charge 'a farce'
That organisation never ceases to amaze me. More important things to concentrate on now. Off to Rennes. Big game tomo #3pts #TeamOM
From
@Joey7Barton
on Twitter:
Benitez talks on Hazard's reaction to ball boy incident
Ahead of the Football Association's decision to charge midfielder Edin Hazard, Chelsea's Football Club interim manager spoke about how the player reacted in training.
When pressed on the ball boy incident, Rafa Benitez said: "For us we lost a player the other day and we couldn't score. We had ten players with one injured on the pitch."
Benitez refused to be drawn further on what happened, but a club spokesman said: "The club on the evening recognised the seriousness of the incident, the player recognised that he was wrong to react in that way. The appropriate apologies were made. The club made every effort to make those happen.
"Edin recognised it quickly and those apologies were made and they were accepted. He made those apologies privately in the dressing room. He made a public apology and Rafa dealt with it in the press conference."
Rafa Benitez went on to answer questions on how Hazard has been responding in training and whether the incident had affected the player mentally.
Advertisement
Police will take no further action over ball boy incident
South Wales Police have confirmed that they will take no further action into the ball boy incident involving Chelsea's Eden Hazard.
They had previously said that they were 'following up' calls over the incident.
South Wales Police received a number of calls from members of the public following an incident involving a ball boy at the Capital One Cup semi-final between Swansea City and Chelsea at The Liberty Stadium in Swansea on Wednesday 23rd January.

From the outset our primary concern was for the victim who was spoken to by a police officer in the presence of his father and he does not wish to make any formal complaint.

We can confirm there is no longer any police involvement in this matter.
– South Wales Police statement
FA charge Hazard over 'violent conduct' to ball boy
The FA have charged Chelsea's Eden Hazard following his side's League Cup semi-final at Swansea City on 23 January 2013.

It is alleged that Hazard's behaviour in relation to a Swansea City ball boy, for which the player was dismissed in the 78th minute, constituted violent conduct whereby the standard punishment that would otherwise apply was clearly insufficient.
The player has until 6pm on Tuesday 29 January 2013 to respond to the charge.

The FA will remind all clubs of their responsibilities in ensuring ball boys and other personnel around the pitch act in an appropriate manner at all times and will liaise with competitions accordingly.
– The FA statement
Eden Hazard charged by FA over ball boy incident
Rafa Benitez refuses to comment on ball boy row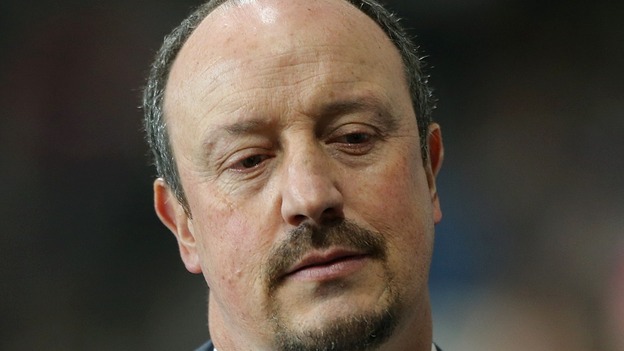 Chelsea manager Rafa Benitez has refused to comment on the incident involving Eden Hazard and the Swansea ball boy.
Advertisement
Arsene Wenger: Ball boys need educating
Arsene Wenger has said that ball boys are there to get the ball back as quickly as possible to the players and into the game - no matter which team it is.
Swansea ball boy breaks silence
The ball boy at the centre of the Eden Hazard rib-kicking controversy has briefly broken his silence. He tweeted;
Crazy 24 hours. Spoke to Hazard and I will not be pressing charges. Be in touch
From
@CHARLIEM0RGAN
on Twitter:
Specsavers focus on ball boy 'kick' row in new ad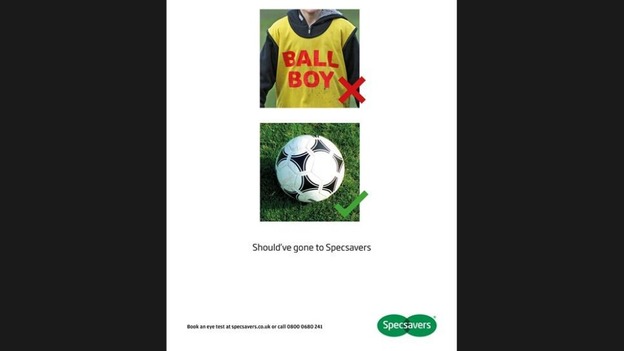 Joey Barton: Ball boy has questions to answer
The footballer Joey Barton has said that Chelsea's Eden Hazard should not have been sent off for apparently kicking a Swansea City ball boy during a League Cup semi final match.
In an article for The Times, the QPR midfielder - who is currently on loan to Marseille - said Hazard should get a "slap on the wrist" for his actions, but he insisted:
"If the "ballperson" had thrown the ball back as he was employed to do, instead of trying to mount it, then Hazard would have had no reason to retrieve it from under him in the frantic, closing minutes of the game".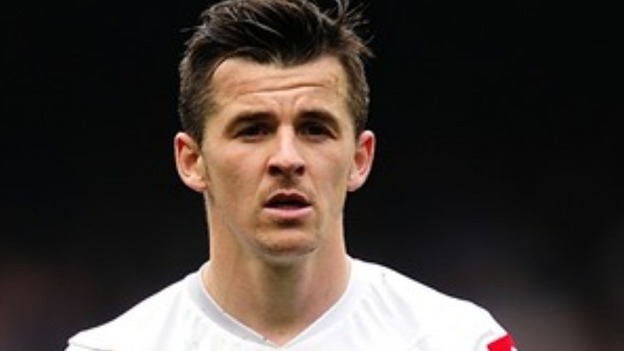 He also said the ball boy has questions to answer after reportedly tweeting: "The king of all ballboys is back making his final appearance #needed #for #timewasting."
Load more updates
Back to top