Clegg: Govt made spending error
Nick Clegg admitted the Government made an error in failing to spend enough on big infrastructure projects, as the UK awaits the latest growth figures.
Nick Clegg's comments that the Coalition had made a mistake by not spending enough on infrastructure came ahead of the latest growth figures, which will be announced today.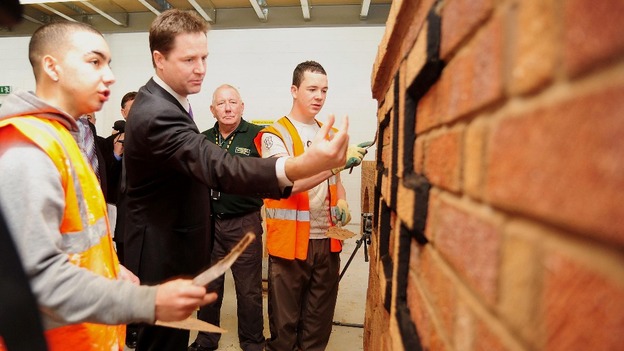 The Bank of England Governor Sir Mervyn King has already hinted that today's figures will be disappointing.
He said the figures will reveal what happened in the last three months of 2012 are likely to be "considerably weaker" than over the summer.
If the GDP figures are poor tomorrow morning, Nick Clegg's admission could be deeply unhelpful for ministers trying to defend the Government's record.
Advertisement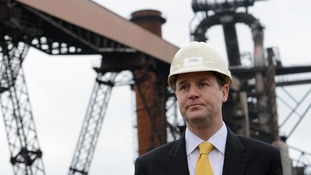 The Deputy PM has said the Coalition made an error by failing to spend enough on big infrastructure projects when it first came to office.
Read the full story
Shadow Chief Secretary to the Treasury Rachel Reeves has responded to Nick Clegg's admission that the Government cut infrastructure spending too deeply when it got into office:
This is the first admission that this Government has made serious mistakes on the economy.

But the real question is what Nick Clegg's Government is going to do about it.

We have urged Ministers to bring forward infrastructure investment and build thousands more homes, but they have refused to listen.

Nick Clegg also claims he wants to put money into the pockets of people on middle and low incomes.

So he should now admit that the VAT rise was a mistake and cancel the plan to cut tax credits for working families on modest incomes on the day millionaires get a tax cut.
Back to top