Brits urged to leave Benghazi
The Foreign Office today urged British nationals to leave Benghazi in Libya "in response to a specific, imminent threat to westerners".Germany and the Netherlands have warned their citizens to do the same.
Schools are among the possible targets of an "imminent" threat to Westerners in the Libyan city of Benghazi, according to reports.
All Britons have been urged by the Government to leave the city after it became aware of the "specific and imminent threat."
European officials, who did not want to be named, said that schools, businesses and offices of non-governmental organisations were among the potential targets, according to the Associated Press.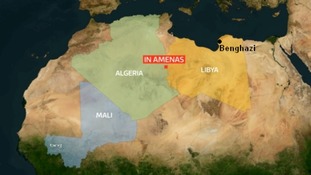 The Foreign Office urged British nationals to leave Benghazi in Libya "in response to a specific, imminent threat to westerners".
Read the full story
Advertisement
US Secretary of Defence Leon Panetta has said that the danger in Benghazi is "no mystery" as the British, Dutch and German Foreign Offices in advising citizens to leave the Libyan city of Benghazi.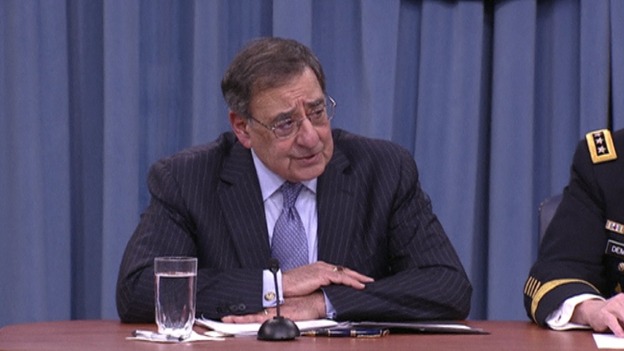 He said, "It's no mystery that it's a dangerous situation there and everybody in that area I think is very concerned that they simply can't provide the security necessary to protect people in those places. I think that's why these countries have made the decision that they've made.
"As far as I know we have not been asked to participate in moving any people out of Benghazi."
The deputy leader of the Libyan congress, Jumma Atigahas, has said he was surprised at hearing of the Foreign Office's warning of an immediate threat to foreigners in Benghazi.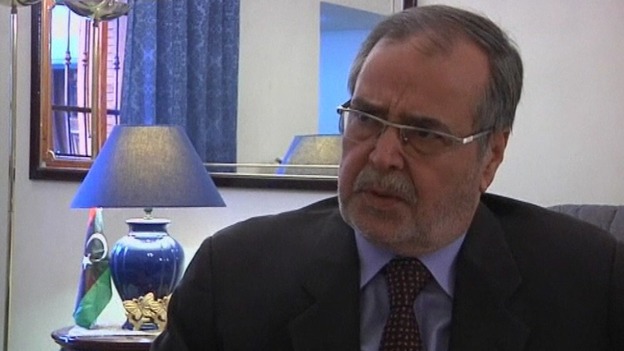 He said: "We were surprised at this announcement, but let me say in principle any country has the right to warn their citizens if they felt there was any danger, however slight that danger is.
"In regards to Benghazi, everyone knows that Benghazi is targeted because of its high symbolic significance in leading the revolution and there have been a number of incidents there.
"But I affirm that Benghazi now has a security plan to protect its citizens and foreigners.
"I want to say that terrorism has no religion or country.
"Terrorism can strike anywhere in the world, even in countries like Britain who aren't immune to terrorism.
"But to have this announcement that hints at something that doesn't really exist on the ground is not justified enough in our opinion."
Germany and the Netherlands have warned their citizens to leave the city of Benghazi due to a specific threat to Westerners.
The Dutch Foreign Ministry warned its citizens to avoid Benghazi and the area to its east, saying the security situation was uncertain and that there was a risk of violence.
"All journeys, including for transit, and stays in certain regions, specifically Benghazi and the region to its east, are advised against," the ministry said on its website.
The German Foreign Ministry declined to give any further details to explain its warning. Berlin had warned Germans since last week's deadly attack by Islamist militants in Algeria of a heightened risk of violence or kidnapping for Westerners across North Africa and countries bordering the Sahara.
Libya's deputy interior minister has told the BBC that the security problems in the Benghazi do not warrant the Foreign Office response.
Abdullah Massoud told the BBC that the Ministry of Foreign Affairs in Libya had not been told of the change in travel advice for British nationals.
He added that actions like this add to instability in the region.
Advertisement
Yesterday US Secretary of State Hillary Clinton said the Algerian militants involved in the attack on a desert gas plant had weapons from Libya.
"There is no doubt that the Algerian terrorists had weapons from Libya. There is no doubt that the Malian remnants of AQIM have weapons from Libya."
AQIM - Al Qaeda in the Islamic Maghreb - is an affiliate of al Qaeda.
For more on the Algeria attack which left four Britons dead click here.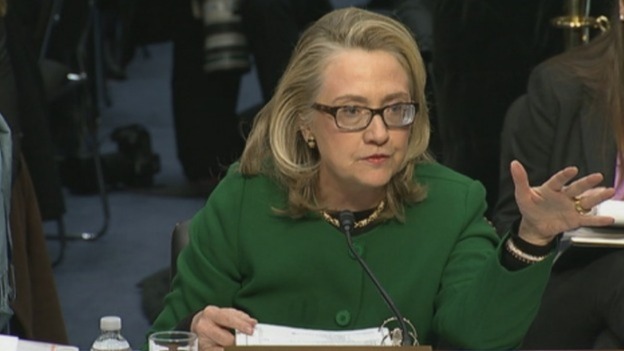 Hillary Clinton was testifying before the Senate Foreign Relations Committee about the September attack by Islamist militants in which the US ambassador and three other Americans were killed in Benghazi.
Click here for more on Clinton's testimony on the Benghazi US Embassy attack.
The Prime Minister's spokesman reiterated the "specific imminent threat" to Westerners in Benghazi in Libya, which is why they have been urged to leave.
Although journalists were told there have been regional threats, we were told the Government does not talk about the details behind threats or the information received.
The spokesman would not confirm whether this threat was linked to the situation in Mali or Algeria.
Air Malta has cancelled its flights to Benghazi on Thursday following the Foreign Office's advice for Britons to leave.
In a statement on the website the airline said:
Whilst Air Malta regrets any inconvenience caused, the airline will always place the safety and security of its staff and customers as its highest priority.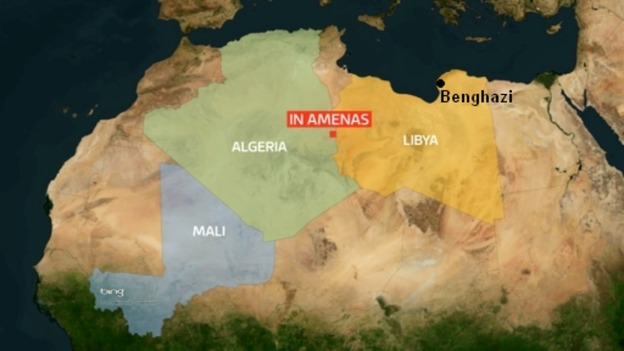 British nationals have been advised to leave Benghazi in Libya, just a week after four Britons were killed in a terrorist attack in In Amenas, Algeria.
Load more updates
Back to top