Petrol prices 'no rip-off'
Fuel price rises have been driven by tax rises and the hike in the oil price, the Office of Fair Trading has reported. It says it finds "very limited evidence" that retailers aren't passing on drops in the wholesale price to drivers quickly enough.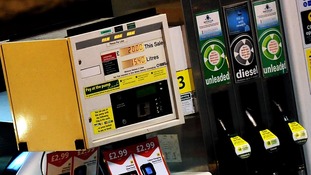 Despite enormous price rises in the last few years, an Office of Fair Trading report into the UK's fuel market found it is 'working well'.
Read the full story
According to the AA's January fuel report, petrol prices are back on the rise after three and a half months of gradual falls.
It found that the price gap between petrol and diesel has widened from 5p in the summer to 8p this winter.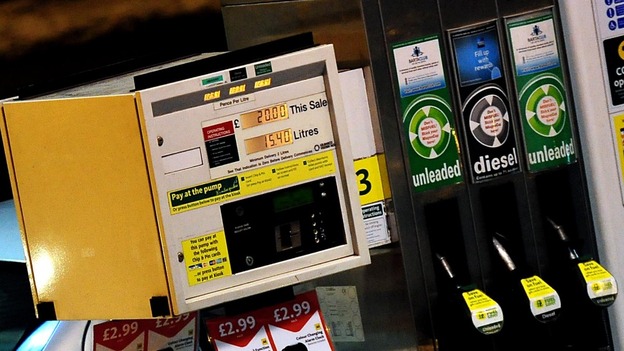 Advertisement
According to the AA's fuel report in December 2012, throughout the year the cost of petrol in the UK averaged 136.40p a litre and diesel 142.48p.
Previous average pump prices across a year were:
2012: petrol 136.40p, diesel 142.48p
2011: petrol 133.65p, diesel 138.94p
2010: petrol 117.24p, diesel 119.60p
2009: petrol 100.02p, diesel 104.38p
Different costs make up the price of petrol at the pump, for example at 130p per litre:
The actual cost of fuel would be around 48p
The retailer gets about 5p
80p goes on tax and VAT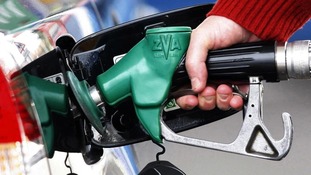 Pump prices are rising yet again. The wholesale cost has risen almost seven per cent since Christmas alone. Now they want answers.
Read the full story
Later today the Office of Fair Trading will release their findings into whether reductions in the price of oil are being passed on to motorists.
Speaking to ITV Daybreak, Quentin Wilson from the FairFuelUK Campaign said: "[Petrol] is a forced purchase, nobody wants to make, there is a possibility of monopolistic and anti-competitive practices. We cannot afford this at the moment."
Advertisement
At 10am the Office of Fair Trading will announce its action/ inaction on fuel prices. The last time the OFT conducted an inquiry into the UK retail fuel market was in 1998.At that time there was horror at the price of 10.2p a litre! (minus duty).
The consumer regulator, The Office of Fair Trading (OFT), will release the findings of its review into whether reductions in the price of crude oil are being passed on to motorists.
ITV Daybreak spoke to customers at a petrol station who said that prices were too expensive and that there should be more consistency on price.
We hope the OFT's findings will finally bring some much-need transparency to fuel pricing.

While people understand petrol retailers' need to raise prices when industry wholesale costs go up, it is extremely frustrating to watch prices go up far faster than they ever come down.

Rising fuel prices cause economic hardship for millions and hinder the growth of the economy, so it is vital that the process is both fair and clear.
– RAC technical director David Bizley
The UK retail road fuels sector is estimated to be worth around £32 billion
Petrol prices rose by 38% between June 2007 and June 2012
Diesel prices went up by 43% over the same period
Load more updates
Back to top