Assad claims Syria is 'able to confront threats' after Israel attack
President Bashar al-Assad accused Israel of trying to destabilise Syria by attacking a military research base outside Damascus last week, and said Syria was able to confront "current threats ...and aggression" against it.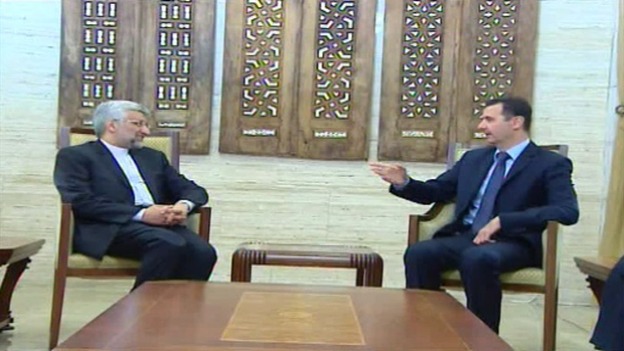 Syria's state news agency SANA said Assad made the remarks in a meeting with Saeed Jalili, Iran's national security council secretary, at meeting in the Syrian capital. It was Assad's first reported response to Wednesday's attack.