The Scottish Government has reiterated its insistence that the Scottish Parliament should have the final say on the wording of the referendum question, although it has accepted the recommendations of the Electoral Commission today.
The Referendum Bill, which sets out the terms of the vote, will be introduced to the Scottish Parliament in March, and needs to be approved for the referendum to go ahead.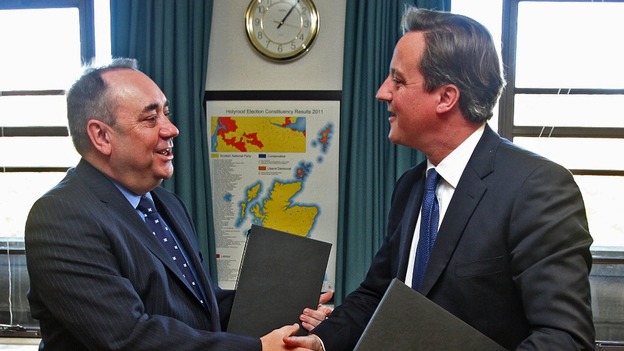 The Scottish Parliament will also ultimately decide on campaign funding, although Deputy First Minister Nicola Sturgeon also accepted the elections watchdog's suggestions today.
It has recommended a limit of £1.5 million of funds from lead campaigners.
The SNP had originally wanted this limit to be set much lower, fearing the 'Better Together' campaign will outspend their 'Yes' rivals in the run up to the 2014 vote.
The Commission's research also found that people had a clear understanding that 'independent country' meant being separate from the UK, but many wanted factual information about what will happen after the referendum.
It has asked the UK and Scottish Government "to provide that clarity and we'll then make sure it gets to voters as part of our public awareness campaign."
Read More: Historic agreement signed to set up independence referendum