PM: 'Long road' for Libya
David Cameron has told ITV News Libya faces a "long road" to genuine democracy during his visit to the capital Tripoli. The Libyan authorities also confirmed they will be giving visas to the police officers investigating the Lockerbie bombing.
Security was tight during David Cameron's visit to Martyrs' Square in Libya this afternoon, with security services trying to hold back locals and a helicopter flying overhead. David Cameron was met shortly after arriving by recruits at a police training centre.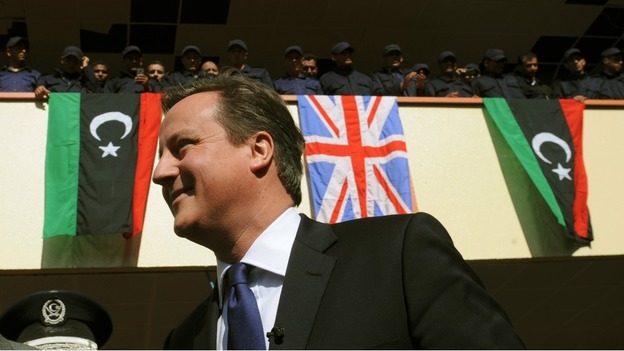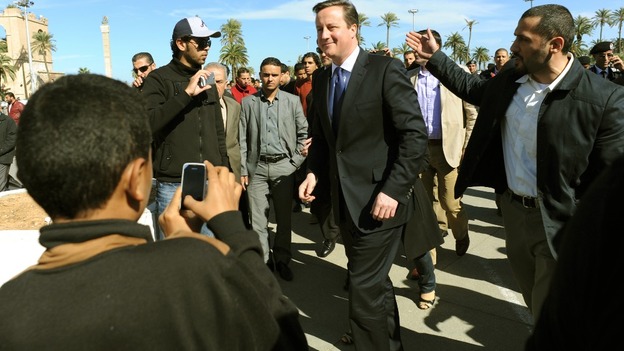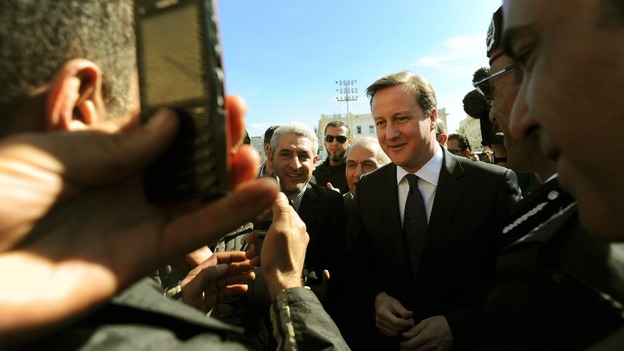 Advertisement
David Cameron was guided around Martyrs' Square by youth worker Abdurahman - who fought against Gaddafi - and Mervat.
Mervat and the organisation she set up, 3 Generation, tries to find information on those who went missing during the dictator's reign and the revolt.
Earlier, the Prime Minister toured a police training centre on the outskirts of Tripoli. He told police recruits it was "very good to be back".
I will never forget the scenes I saw in Tripoli and Benghazi. The British people want to stand with you and help you deliver the greater security that Libya needs.

So we have offered training and support from our police and our military. We look forward to working together in the years ahead.
Mr Cameron is due to hold talks with counterpart Ali Zeidan and President Megarief while in the country.
David Cameron pledged help to bolster the police and army in Libya as he made an unannounced visit to the country.
The Prime Minister said Britain was ready to provide training and advice amid growing concern about the security situation in the region.
On a walkabout in the capital's famous Martyrs' Square, Mr Cameron was greeted by friendly locals.
PM has arrived in #Tripoli to discuss how the UK can continue to help build a strong, prosperous, democratic #Libya. #PMinAfrica
David Cameron has arrived in Tripoli for an unnannounced visit to Libya.
Advertisement
Load more updates
Back to top