PM to keep defence budget rises
David Cameron will honour his commitment to above-inflation rises in the defence budget after 2015, senior sources have indicated.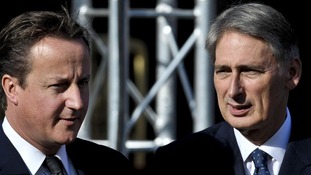 There appears to be complete confusion over what happens to defence spending after 2015. Will it rise in full, in part, or will it be cut?
Read the full story
A spokesman for the Prime Minister has said that he "does not resile" from a commitment he made in 2010 to above-inflation rises in the defence budget after 2015.
Downing Street insisted today that he had always been referring to 2016 onwards.
David Cameron told the House of Commons, when the Strategic Defence Spending Review was published and laid out plans for the military up until 2020, that his "strong view" was that the defence budget "will require year on year real terms growth in the years beyond 2015."
There is pressure within the Coalition Government to make further budget cuts across departments, as negotiations begin over the 2015-16 spending review.
Today, the Defence Secretary announced £159bn in military equipment spending - which makes up about half of the defence budget - until 2022.
Advertisement
The Defence Secretary Philip Hammond has said that today's spending plan for military equipment over the next 10 years is "all about stability and being able to plan forward."
He aims to avoid repeating previous cases where money is wasted, because equipment is ordered which then can't be afforded, and so has to be delayed, driving costs up.
The equipment detailed in today's spending plan was fist outlined in the Ministry of Defence's Strategic Defence and Security Review in October 2010, which set out plans up to 2020.
The major defence equipment projects covered are:
£35.8bn on seven Astute Class submarines, built by BAE, and a replacement for four Vanguard Class submarines used for the Trident nuclear deterrent
£18.5bn on fighter jets - including the Joint Strike Fighter, built by a US firm, and the Typhoon, built by a consortium involving BAE - and drones
£17.4bn on two Queen Elizabeth Class aircraft carriers, six new Type 45 destroyers and the development of the Type 26 Global Combat Ship, all built by BAE
£13.9bn on aircraft for air-to-air refuelling, passenger and heavy-lift capability, by leasing Airbus aircraft
£12.3m on armoured fighting vehicles - including the Scout, built by General Dynamics, and the Warrior, built by GKN
£12.1bn on helicopters, including the Chinook and Apache, both built by Boeing, and the Wildcat, built by AgustaWestland
£11.4bn on assorted missiles, torpedoes and bombs
The latest round of Army job cuts, announced last week, are also part of the Strategic Defence and Security Review, which aims to cut spending and modernise Britain's military.
The Whitehall spending watchdog has warned that the Ministry of Defence's equipment spending plan is over-optimistic, and could leave "capability gaps in the years ahead."
The National Audit Office analysis said:
There is systemic over-optimism inherent in the department's assumptions around the costing of risk and uncertainty at both project and portfolio levels, which may not be sufficiently mitigated by the contingency provision.

The £8 billion of unallocated budget does offer protection to the core programme.

However, our review of departmental documents and interviews with departmental personnel suggest that the unallocated budget is essential to deliver the full intent behind Future Force 2020.

Using this budget to protect the core programme would therefore result in capability gaps.
The Defence Secretary Philip Hammond has said that his department will eliminate the spending "black hole" inherited from the last Government's "years of mismanagement."
The National Audit Office acknowledged the MoD had "taken significant positive steps" and looked to spend on a "more prudent basis", but still expressed significant concerns.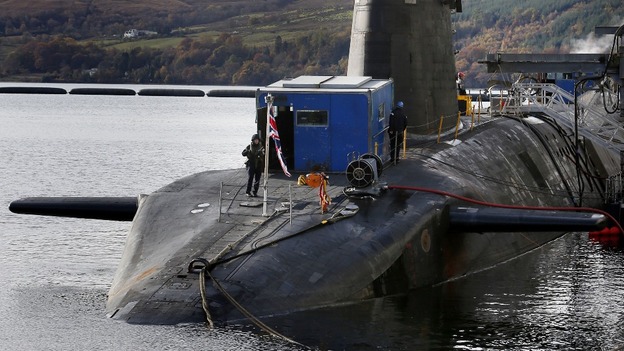 The Ministry of Defence has published a detailed plan for how it will equip Britain's military over the next 10 years, and how that will be funded.
The Defence Equipment Plan for 2012 - 2022 will cost £159bn.
It is the first time the Government has published such detailed defence equipment spending plans over such a long period.
Advertisement
Back to top