Pensioners hit by 'bedroom tax'
Some pensioners with spare rooms will be hit by reductions in housing benefit under what critics dub the Government's "bedroom tax", the Department of Work and Pensions said. A ComRes poll reveals most of the British public want to delay the tax.
by Sejal Karia: ITV News Reporter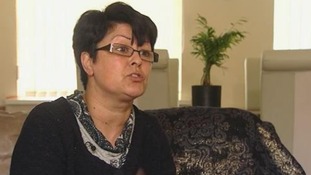 Bedrooms in some foster homes will be classified as vacant, but the government insists funding for foster carers will be protected.
Read the full story
Kriss Akabusi, who lived in many foster homes as a child, said foster carers play a vital role in society and the government's plans to levy extra charges on spare rooms will impact many of them, as they need spare rooms. He said:
"To be a foster parent, you have to have a spare room, you can't be a foster parent, and have a girl of 12 come and share a room with a boy of 14."
Advertisement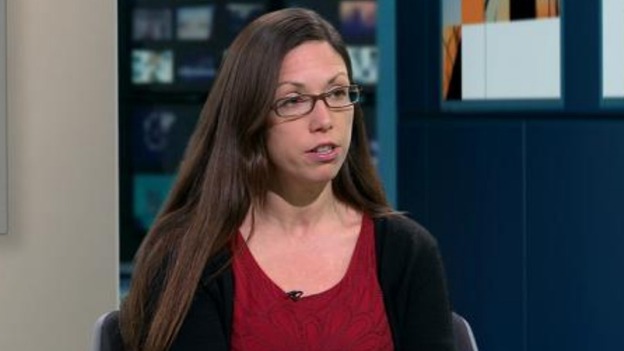 Foster parents in some parts of the country may not be eligible for the discretionary fund made available to help those most affected by the 'bedroom tax', according to The Foster Network.
Vicky Swain said some of their members had already been informed they would not be able to access money set aside by the government:
"We've had foster carers who have received letters from their housing departments telling them they will not have access to discretionary fund, and worse still, that they may have to downsize."
"The money available is discretionary, it is up to individual local authorities how they spent that money and on whom. Foster carers are already being told, in some parts of the country, they will not have access to this money, and they will be using it for other, more needy groups of people."
More: What aid is available to those hit by the 'bedroom tax'?
Potential foster parents will be put off by the government's plans to impose a 'bedroom tax' according to Harvey Gallagher, chief executive of the Nationwide Association of Fostering Providers. Mr Gallagher said:
"Children who come into care need their own bedroom, equally, some fosters carers need a spare bedroom with nobody in it, as some children come into care in emergency situations, we need to find homes for them at the last minute."
Watch: Foster parents 'penalised' for caring for more children
Foster parent Hayley Woods will lose around £80 per month under the government's controversial 'bedroom tax' plans.
Mrs Woods moved from a two bedroom house into a three bedroom house to enable her to take care of more foster children. She said the plans will mean no one "in their right mind" would become a foster carer to multiple children.
Read More: Families hit by 'bedroom tax' tell of finance fears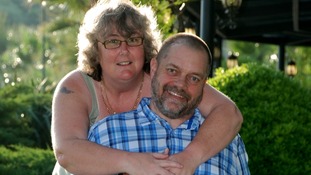 Foster parents, disabled people and their carers, and single parents told ITV News how they will be affected by the 'bedroom tax'.
Read the full story
Advertisement
There were angry exhanges in the Commons today when the Labour leader Ed Miliband attacked the Prime Minister over the introduction of the so called 'bedroom tax'.
ITV News' earlier report on this featured some people who will have their benefit payments cut because they are deemed to have a spare bedroom.
Watch: Tenants hit by 'bedroom tax' tell of financial misery
ITV News' Political Correspondent Alex Forrest reports:
Attacking the 'bedroom tax' Ed Miliband said:
"The policy isn't just unfair, it's not going to work either. In Hull for example 4,700 people are going to be hit by the bedroom tax, and there are just 73 council properties for them to move to. Can the Prime Minister explain how that's going to work?"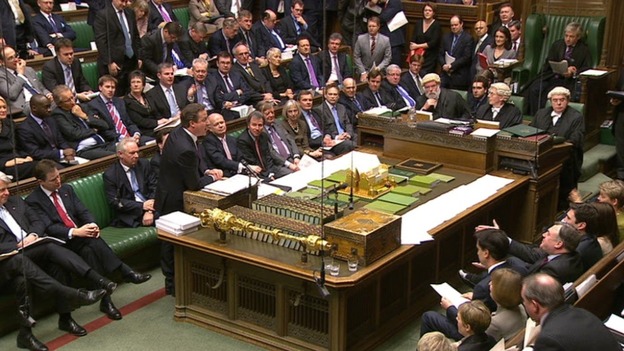 The Prime Minister responded by saying:
"What this Government is doing is building more houses and controlling welfare bills. But frankly the question is one that he has to answer too.
"If he opposes the welfare cap, if he opposes restrictions on increased welfare, if he opposes reform of disability benefits - if he opposes each and every welfare change we make, how on earth is he going to get control on public spending?"
During Prime Minister's Questions, David Cameron responded to criticism from Ed Miliband of the so-called bedroom tax - which will affect around 660,000 social housing tenants across the country.
Let me make clear this in not a tax - this is a benefit... All the time Labour was in Government if you were in a private sector rented home and in receipt of housing benefit you did not get any benefit for empty rooms.

So it is only fair we treat people in social housing the same way. And, if anyone is away from home then obviously their earnings aren't counted so therefore the benefits of that person are likely to go up.
– David Cameron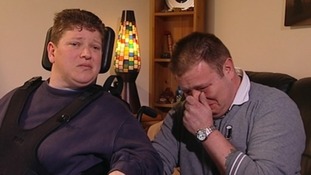 Lisa and Brett have thanked the public for their support after their fears for the new 'bedroom tax' appeared on ITV News.
Read the full story
Load more updates
Back to top