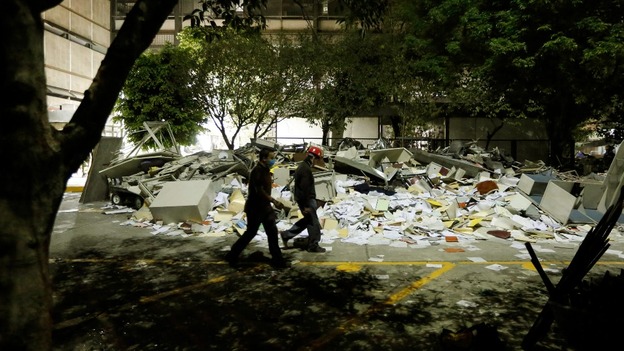 The death toll from an explosion in Mexico City has risen to 32, the head of the country's oil giant Pemex said.
The blast hit the headquarters of state-run Pemex on Thursday afternoon, local time, shattering the lower floors of its downtown tower and sending frightened workers running outside.
More than 100 people were injured, and emergency workers continue to look for more people trapped in the rubble.