PM defends gay marriage
David Cameron has defended his plan to legalise gay marriage saying 'I'm a great supporter of marriage'. MPs have backed the plan by 400 votes to 175 in the Commons yesterday.
Andrew Selous, the Conservative MP for South West Bedfordshire, said that the institution of marriage need not be changed for gay couples to express their life long commitment to one another. Addressing the Commons at this evening's debate, he said:
We could create a new term - call it a civil union, call it a life long union. We now have the ability for churches to bless civil partnerships in churches if those churches are willing to do so. I think we had the opportunity to provide the celebration homosexual people are looking for without changing a foundational institution of our country.
We're demonstrating outside Parliament in favour of #equalmarriage - great turnout with people showing support for equality
Advertisement
Prime Minister David Cameron has said he respects the opponents of gay marriage but is "proud" to have "pioneered" the drive to legalise same-sex weddings.
Labour MP David Lammy has told the House why he will be voting in favour of the Bill to introduce gay marriage, despite his constituents telling him that the legislation is "too soon".
David Cameron's statement reiterating his support of gay marriage comes after days of silence from the Prime Minister, despite the issue dividing his party in the lead up to today's votes.
Asked why he remained quiet, Mr Cameron said:
I've been very vocal in support of this. I've said that I thought that marriage is a great institution and that it should be there for people who are gay as well as people who aren't. That's why I've pioneered this change.
David Burrowes MP, a leading opponent of gay marriage, has told the Commons he has received death threats for his stance, while his children have been told their father is a bigot.
Advertisement
Prime Minister David Cameron has said that allowing gay people to marry will "make our society stronger".
The Downing Street statement comes ahead of tonight's vote on the Bill to legalise same-sex marriage.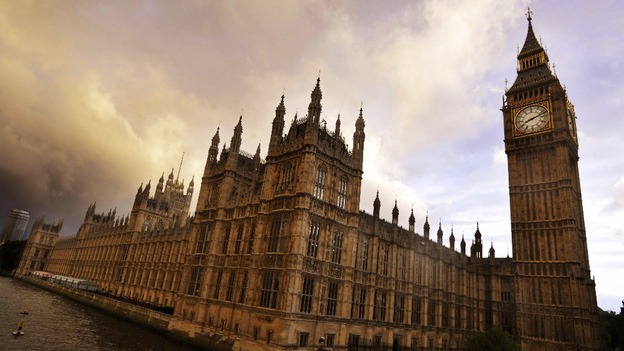 Two votes will take place at the House of Commons tonight concerning same-sex marriage.
The first concerns the second reading of the Marriage (Same-Sex Couples) Bill, which proposes that gay couples can wed, while including a "quadruple lock" for religious groups who oppose such a union.
This will be a free vote and is expected to pass, despite strong opposition from a large number of Conservative MPs in defiance of the Government's appeals.
The second vote will be on how the legislation will be scrutinised as it passes through the Commons - the Government's programme motion - and MPs will be subject to a three-line whip. Less MPs are therefore expected to defy the whip, although strong opposition is still expected.
Excellent speech from Mike Freer MP. Well done.
Conservative MP Margot James has said the party faces electoral defeat unless it embraces socially liberal policies.
Ms James, who is gay, claimed the US Republican Party had failed to take the White House last year as a result of a "socially conservative agenda".
With a number of her colleagues preparing to vote against the Government's plans for same-sex weddings, the Stourbridge MP warned:
We may have gone two steps forward, but I fear we may have gone one step backwards. The modernisation of the Conservative Party is not yet complete.
Load more updates
Back to top