Gazza on 'road to recovery'
Paul Gascoigne's former team-mate at Tottenham Hotspurs, Gary Mabbutt, has said the football star had a 'bad reaction' to a detox at a US clinic but is on the 'long road to recovery'.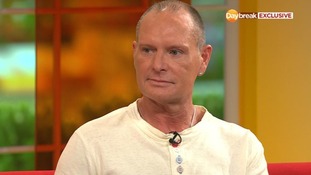 The ex-England player told Daybreak he was feeling "good" after his latest round of treatment, and thanked the public for their support.
Read the full story
The Football Association and the England Footballers Foundation (EFF) have donated £40,000 to help Paul Gascoigne in his battle against alcoholism.
Former England midfielder Gascoigne was admitted to an intensive care unit over the weekend after he suffered complications while receiving treatment for his alcohol addiction at a rehab clinic in Arizona.
The appeal, led by DJ Chris Evans, hopes to cover the costs of the 45-year-old's hospital stay and rehabilitation in the US.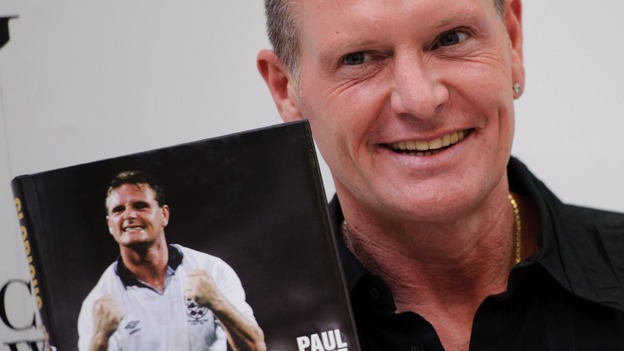 Club England Managing Director Adrian Bevington said, "While Paul's problems with alcohol addiction have been well documented over the years, he continues to be one of English football's most iconic and loved players, and one of the most gifted midfielders of his generation".
"It is only right that the FA shows solidarity with Paul during this difficult time and the current England squad has been quick to support a player who inspired many of them to take up the game", he continued.
"The FA hopes that Gazza can get the assistance he needs in the US and we wish him all the very best over the coming months", Bevington added.
Advertisement
Former England footballer Gary Mabbutt has spoken to ITV Daybreak about his friend, and former team player Paul Gascoigne.
The football star had a 'bad reaction' to a detox at a US clinic but is reportedly on the 'long road to recovery'.
Mabutt said: "I spoke to him last Sunday and he was in a very bad way."
He added that on Monday, he spoke to his doctor and said, "I need help."
The former England footballer Gary Mabbutt has provided an update regarding Paul Gascoigne's admission to a rehab centre in the US and later hospital. He told Sky Sport News:
Unfortunately over the last few weeks Paul has had a relapse, which culminated finally, last Monday, in Paul asking for help.

By Monday afternoon he was on a plane out to Arizona to a clinic specialising in dealing with Paul's specific problems.

The first thing he underwent was a detox. Unfortunately, Paul had a very bad reaction to the detox and the clinic decided that as a precaution it was best to transfer him to hospital.
He was transferred to hospital in intensive care where they could monitor him 24-7. But I spoke to Paul's medical team in the UK this morning, they had spoken to Paul and he's recovering and hopefully soon he will be back into the clinic to continue his rehab.

Over the years he has had a lot of support from the football family, but of course it could be a long road to recovery. Now Paul's asked for the help we can focus on getting through this.
– gary mabbutt, former England footballer
Paul Gascoigne was rushed to intensive care and is critically ill in the US, according to reports.
The former England footballer was rushed to a hospital in Tuscon, Arizona, after collapsing at a rehabilitation clinic.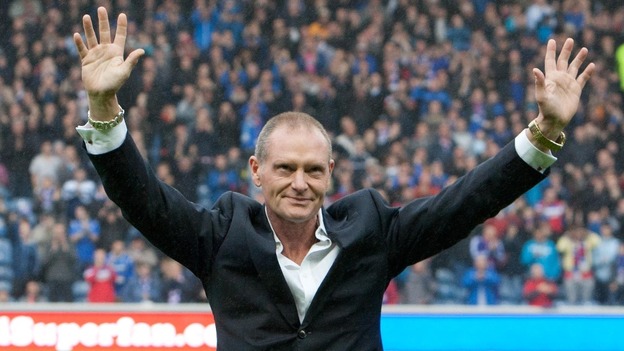 His former international teammate Gary Lineker tweeted his support saying: "Gazza is struggling, let's hope he can hang on in there. Others have generously offered help. #GetwellGazza."
A source close to Gascoigne told The Sun that the 45-year-old was "struggling" with the clinic's detox progremme, they said: "You have to go through the detox before you can attend the rest of the programme. It's been a tough period for him.
"We're waiting to hear from the people looking after him but we are hoping things go well."
The Sun's source added that Gascoigne is believed to be in a stable condition.
Ex-England footballer Paul Gascoigne has been admitted to a treatment centre in the United States.
The alcoholic former Tottenham Hotspur, Lazio and Newcastle United star, 45, has "willingly" been admitted to an un-named centre, his management company said tonight.
The move came after fears for the Italia 90 and Euro 96 legend when he appeared unwell and shaking during a charity appearance in Northampton last week, when he broke down sobbing on stage in front of a room full of fans.
In a statement, GamePlan Solutions said Gazza had been touched by the help and support shown by fans and figures within football over the past few days.
Alcoholic Paul Gascoigne has been experiencing a tough time of late.

He has been asking for help and has willingly been admitted to a treatment centre in America.

He has complex issues that are currently being dealt with by professionals.

Paul has been extremely touched and overwhelmed by the generous offers of help and support over the past few days.

He is motivated to fully understand and control his addiction problem under guidance.
– GamePlan Solutions
Advertisement
England and Chelsea star Frank Lampard says Paul Gascoigne will always be his idol.
Gascoigne's agent Terry Baker said he had been drinking and needs immediate help, suggesting the 45-year-old's life is "always in danger" and fearing that "maybe no-one can save him".
"Whatever anyone says about Paul Gascoigne, he was my hero, and he will always be," Lampard said last night.
"I was lucky enough to be involved in Euro '96 with him as a kid.
"He took me under his wing, and I was completely in awe of his character, how much he was joking around, and, more than that, the quality of the footballer he was."
FA chairman David Bernstein has told ITV News the organisation will reach out to Paul Gascoigne in the next 24 hours following the latest reports of the former England star's ill health. He said the 45-year-old remained a "valued member of the football family."
Gary Lineker played alongside Paul Gascoigne for Tottenham and England:
Lots of you asking for my thoughts on Gazza's plight. I can only hope he finds peace somehow, but fear those hopes may be forlorn.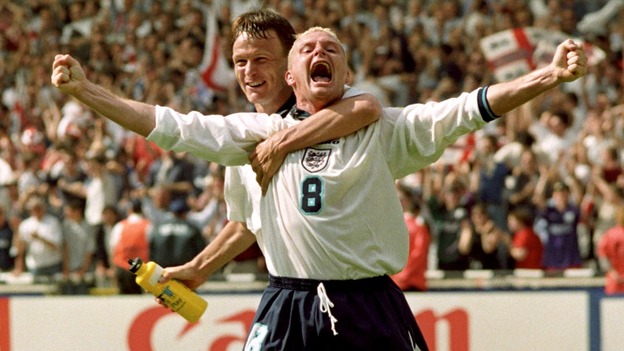 Paul Gascoigne's agent believes the former England midfielder's life is in danger after he started drinking again.
Gascoigne, 45, appeared to be unwell and trembling at a charity appearance in Northampton on Thursday.
His agent Terry Baker told BBC Radio Five: "He won't thank me for saying but he needs to immediately get help.
"Whatever's happened to him in the five or six weeks since I saw him before Christmas, he is not as well as he has been.
"He's been absolutely fine, he really has, and now he isn't. But I think he knows that.
"His life is always in danger because he is an alcoholic. Maybe no-one can save him - I don't know. I really don't know."
Load more updates
Back to top