Huhne quits after guilty plea
Former Cabinet Minister Chris Huhne has quit politics after pleading guilty to lying over speeding. He was once in the running to be Lib Dem leader but now faces a prison sentence.
The by-election for disgraced ex-Cabinet minister Chris Huhne's Eastleigh constituency will be held on February 28, the Liberal Democrats said tonight.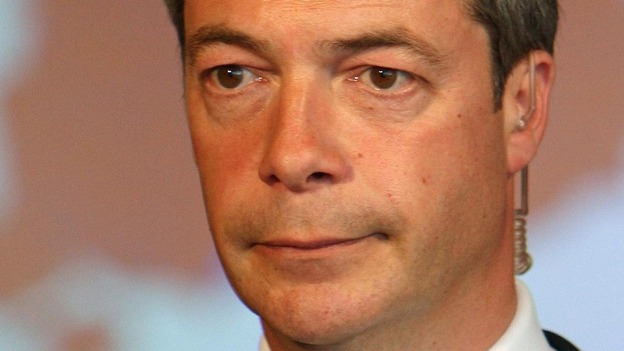 UKIP leader Nigel Farage has ruled out running for Chris Huhne's former seat of Eastleigh, saying the party has "a dozen excellent people" willing to stand.
Mr Farage had said earlier that he was "thinking very hard" running in the Eastleigh by-election - something he has already done once in 1994.
Writing in the Telegraph, he said that UKIP was "becoming a serious player in British politics" and that he had a responsibility to show leadership at a national level.
Advertisement
Deputy Political Editor Chris Ship has this report on the series of events which led to the end of Chris Huhne's political career: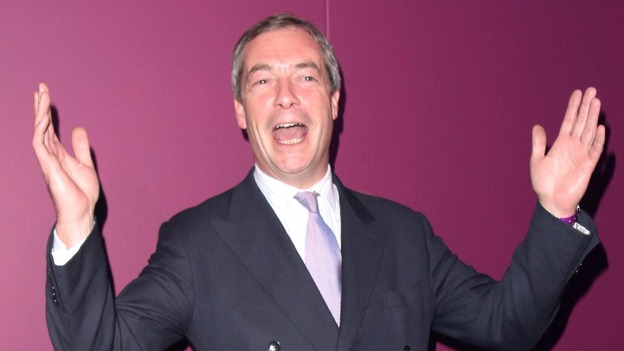 UKIP leader Nigel Farage told Channel 4 News that he was "thinking very hard" about standing in the Eastleigh by-election.
Farage added that there were "many other good people in UKIP" who could stand for that seat.
The political career of Chris Huhne came to a crashing end today, as the former cabinet minister admitted lying over allegations that his wife had taken speeding points on his behalf ten years ago.
It was only after the break-up of Huhne's marriage with Vicky Pryce that the speeding ticket claims emerged and text messages from his son, read out in court today, revealed the impact it has had on his family.
ITV News Political Correspondent Romilly Weeks reports:
After Chris Huhne's resignation a by-election will be held in his constituency of Eastleigh.
A source close to Labour leader Ed Miliband signalled the party's determination to fight for the seat:
We recognise this is an uphill struggle, but as a one-nation party we fight in every seat and campaign in every part of the country.

We intend to campaign hard against both coalition parties.
It is understood that Eastleigh is 258th on Labour's target list.
The Liberal Democrat leader of Eastleigh Borough Council, Keith House, he was "very sad" about Huhne's resignation, saying he had been a "hard-working MP".
The Liberal Democrats have a solid base in Eastleigh. They have won every election here for eight years and we will go forward
The Tory candidate is likely to be business consultant Maria Hutchings, 51, who famously assailed Tony Blair over care and education for her autistic son during the 2005 general election campaign.
A local party source said:
Maria is popular in the local party and has already been campaigning in Eastleigh.
Advertisement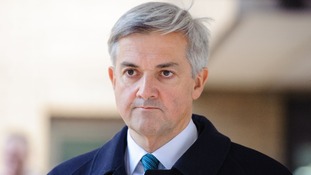 A string of text messages read out in court show Chris Huhne' son Peter try and persuade his the former Energy Secretary to tell the truth.
Read the full story
Chris Huhne intends to voluntarily remove himself from the Privy Council after pleading guilty to perverting the course of justice, the Liberal Democrats said.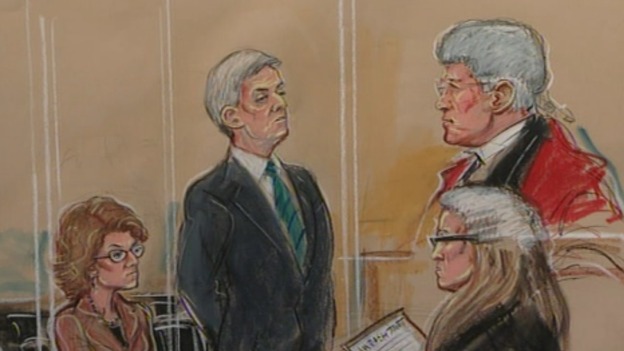 An artist's impression of Chris Huhne's court hearing at Southwark Crown Court today shows the former Cabinet minister standing in the dock to face the judge, the Honourable Justice Nigel Sweeney, as his ex-wife Vicky Pryce looks on.
The former married couple of 26 years were told to enter the dock together but did not interact with one another during the six-minute hearing. Huhne pleaded guilty to perverting the course of justice over claims Pryce took speeding points for him a decade ago.
Liberal Democrat party leader Nick Clegg said he was "shocked and saddened" by Chris Huhne's guilty plea but said he had "taken the right decision in resigning as an MP".
Load more updates
Back to top