Goalkeeper denies match-fixing
Debrecen goalkeeper Vukasin Poleksic has strongly denied trying to influence a Champions League match against Liverpool in 2009. European investigators are probing hundreds of football matches that they believe were fixed.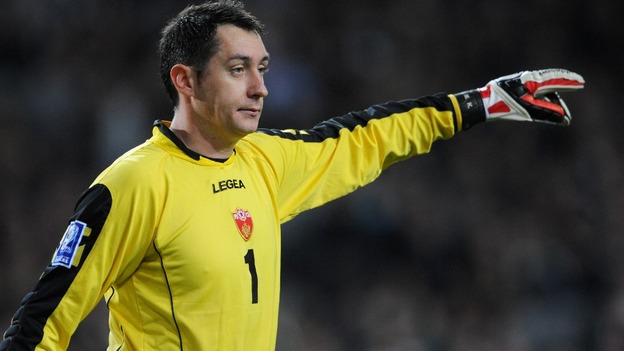 Debrecen goalkeeper Vukasin Poleksic has strongly denied trying to influence a Champions League match against Liverpool in 2009 - just hours after his club confirmed the clash was part of a match-fixing investigation.
The Hungarian side said UEFA had taken action against Poleksic in 2010 for not reporting approaches from fixers before two European matches against Liverpool and Fiorentina respectively.
"Anyone who watched the match would know that what people are saying is bull," Poleksic, 30, told the Daily Mail.
"We lost 1-0 at Liverpool and I played a good game. I made lots of saves: a one-on-one against Albert Riera, one from Fernando Torres, one from Steven Gerrard. I remember it all. How can anyone say I threw the game?"
Hungarian club Debrecen has confirmed that their Champions League match against Liverpool in 2009 was part of a match-fixing investigation.
Advertisement
The chief executive of the Professional Footballers' Association Gordon Taylor has insisted that the issue of match-fixing was "very high on our agenda".
At the beginning of the season we had a team going out to all the clubs telling the players there should be no betting on any competition they have any association with, and that any approaches should be reported to the authorities.

We have had some problems with one or two games in the recent past where players at Accrington Stanley and Bury were charged and sanctioned, so although it is not commonplace in our country we are not complacent or naive.

We need to be vigilant at all levels of the game.
– Gordon Taylor, Professional Footballers' Association chief executive
Debrecen, the Hungarian club who are connected to the allegations of match-fixing in a Champions League game in England, released a statement on their website:
Neither DVSC (Debrecen) or the player wants to react to this news. Everything on this matter has been dealt with in 2010.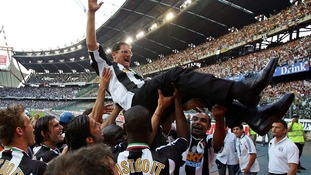 As Europol investigators say hundreds of football matches have been fixed, ITV News looks back at some of the game's biggest scandals.
Read the full story
A Danish newspaper reported that police have text message evidence a goalkeeper from a Hungarian club tried unsuccessfully to ensure his team conceded at least three goals against Liverpool.
Ekstra Bladet said match-fixers wanted to ensure there were at least three goals in the match between Liverpool and Debrecen at Anfield in 2009, which finished 1-0 to the English club.
In one text message reported by the Danish paper, one of the alleged fixers apparently laments Reds captain Steven Gerrard's inability to add to his side's tally.
There is no suggestion any English team was involved in the fixing, which was said to be for betting purposes.
Advertisement
The goalkeeper who played against Liverpool in a Champions League tie reportedly under investigation for match-fixing was banned by UEFA in 2010 in another fixing probe.
Vukasin Poleksic, a Montenegrin international who played in goal for Hungarian side Debrecen in the 2009 match at Anfield, was banned for two years for failing to report match-fixing activities involving a different game.
Liverpool won the match against Debrecen 1-0.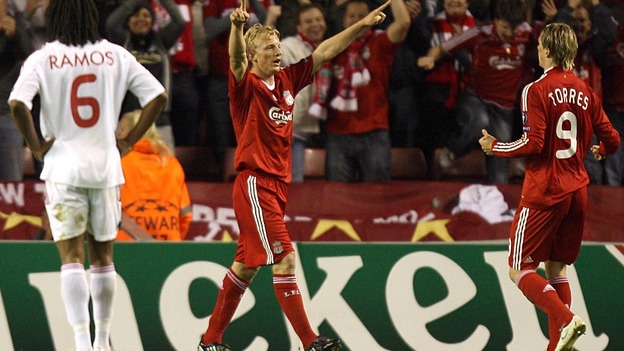 Liverpool today said they have received "no contact" from anyone about match-fixing, following newspaper claims that their 2009 match against Hungarian side Debrecen is under investigation for fixing.
Investigators Europol yesterday revealed a Champions League match in England was among hundreds suspected of being fixed, prompting Danish newspaper Ekstra Bladet to identify the tie as Liverpool's 1-0 win against Debrecen in September 2009.
A Liverpool spokesman said: "We have had no contact from Europol or any other organisation over this."
The Danish report made no suggestion that anyone at Liverpool is involved in any wrongdoing.
Theo Walcott told ITV News that he hadn't heard anything about a Europol claim that a Champions League match held in England had been fixed.
"It's a shame if it is found that way, but hopefully it's not," the Arsenal and England forward said.
"It's something that we don't want involved in the sport at all...it's something in the game that we need to get out."
Fifa President Sepp Blatter has tweeted a response to a Europol investigation that says hundreds of football matches have been fixed:
Work with police helped in fight v. match manipulation. I repeat, this is a big issue for football & govt. to solve - http://t.co/fEIsMx3d
Load more updates
Back to top