Cameron defends NHS boss
David Cameron has defended NHS boss Sir David Nicholson over the Francis Report findings into failings of the Mid-Staffordshire NHS Trust. Families have put pressure on the PM to sack Sir David.
The Royal College of Midwives (RCM) has welcomed the recommendations in the Francis report, and particularly the call for a duty of candour to encourage staff to report bad practice.
Cathy Warwick, its chief executive, said often midwives were "petrified" of whistleblowing.
We need to transform the culture of the NHS so that midwives and others who need to raise concerns feel happy and secure in doing so.

NHS staff must never again be afraid to raise concerns about standards of NHS care. Today must be a watershed for the NHS.
– Cathy Warwick, chief executive, rcm
Despite years of scrutiny at Stafford Hospital, some believe deaths are still happening there because of poor care.
Elsie Wheatley died at the hospital last December and her son David believes the fact that she was not given insulin for her diabetes could have been a contributing factor.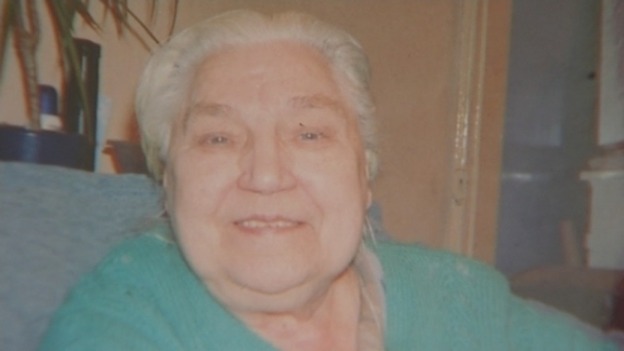 Lynn Hill-Tout, chief executive at Mid-Staffordshire NHS Foundation Trust since 2011, said it is simply "not true" that patients are still dying through poor care.
She told ITV News the hospital was "open and transparent" about reporting when things go wrong and that she would welcome David's suggestion of criminal sanctions for staff who are found to be at fault.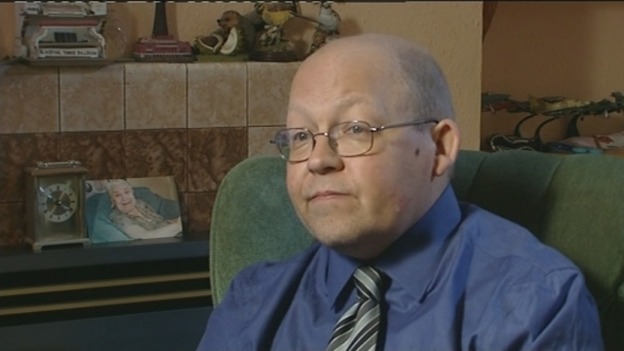 Advertisement
Mortality rates at five trusts are to be investigated, the NHS Commissioning Board announced today, in reaction to the official report into mistreatment and neglect at Mid-Staffordshire NHS Trust. They are as follows:
Colchester Hospital University NHS Foundation Trust
Tameside Hospital NHS Foundation Trust
Blackpool Teaching Hospitals NHS Foundation Trust
Basildon and Thurrock University Hospitals NHS Foundation Trust
East Lancashire Hospitals NHS Trust
The chief executive of the Mid-Staffordshire NHS Foundation Trust since 2011, Lynn Hill-Tout, has said she would be happy to be a patient at Stafford Hospital today, and that she would also be happy for her 90-year-old mother to be treated there.
Watch: Mid-Staffordshire wants to 'put right wrongs of the past'
The head of the NHS Confederation pledged a relentless drive to repair damage to public confidence in the health service on what he called a "sad and shameful day" for the organisation.
Mike Farrar, chief executive of the membership body for health service commissioning organisations, said the Francis Report was a much-needed ward-to-Whitehall assessment of care failures.
We owe it to every patient, family member and carer to commit to making sure these sorts of tragedies do not happen again.

It is up to all of us in the NHS to take responsibility for putting things right. We cannot externalise responsibility for standards of care to Government, politicians or regulators or anybody else.
The worry is that with the combination of huge government spending cuts andthe massive changes happening throughout the health service – where privatecompanies are increasingly likely to be the ones providing services in pursuitof profit – we risk recreating the very conditions and lack of accountability thatallowed the Mid Staffordshire tragedy to go unnoticed for so many years.
– TUC General Secretary Frances O'Grady
Advertisement
Lynn Hill-Tout, Chief Executive at Mid-Staffordshire NHS Foundation Trust since 2011, said their aim was "to put right the wrongs of the past and do a great job for its current patients".
Chairman of the public inquiry into serious failing at Mid Staffordshire NHS, Robert Francis QC, made a total of 290 sweeping recommendations for healthcare regulators, providers and government in his 1,782 page report.
He said the treatment received by hundreds of patients displayed a lack of "care, compassion, humanity and leadership."
Read More: Key recommendations of NHS Mid Staffordshire public inquiry.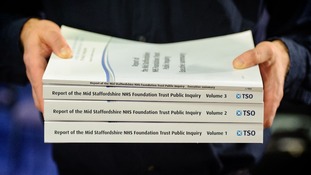 The chair of the inquiry into Mid Staffordshire NHS made 290 recommendations to prevent the 'disaster' of Stafford Hospital occurring again.
Read the full story
Load more updates
Back to top