Horsemeat found in N Ireland
The Food Standards Agency tested meat being stored in a factory in Northern Ireland and found 80% horsemeat in two of the samples. The meat has not entered the food chain.
The Horsemeat scandal widened today with traces found in a consignment in Northern Ireland.
High levels were also discovered in more contaminated meat south of the border, leading to more products being taken from the shelves of UK supermarkets.
ITV News Consumer Editor Chris Choi reports:
Irish authorities have widened their investigation to examine the role of Irish meat traders.
McAdam Foods, a meat trader based in Co Monaghan, confirmed a team of special investigators from the Department of Agriculture had been inspecting its premises and its deals with Polish suppliers.
We are complying fully with the Department of Agriculture, Fisheries and Food.

A special investigations team have been here this morning and we have given them sufficient information at this point regarding our suppliers in Poland.
– spokesman, McAdam Foods
Advertisement
Newry and Mourne Council's environmental health department said that DNA tests on samples of burgers made at Freeza Meats were found to be free from non-beef DNA.
A statement from the council said that twelve samples of Polish meat belonging to another company were being stored in freezers on the company's premises, but that they had been detained due to "queries" about traceability:
Two of these samples contained approximately 80% horse DNA. This meat had been detained for the last five months due to the condition of its wrapping and queries regarding its labelling and traceability.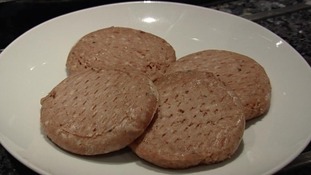 Irish authorities are pointing to Poland as the source of the contamination, whilst the FSA is asking companies to test their products.
Read the full story
A spokesperson for Freeza Meats has said that the company was only storing meat for another company which was subsequently found to contain horse DNA:
In August 2012 we were approached by the meat trader McAdam Foods Services in Co. Monaghan (Republic of Ireland) to purchase a parcel of raw material, which we declined. Martin McAdam subsequently asked us to hold his product in storage which we did in goodwill in a separated area of the storage facility.

This raw material was not purchased by Freeza Meats and never reached the food chain through this company.
All tests that have been carried out routinely on our own finished products i.e. (burgers) have been negative. There have been no traces of equine DNA in any samples taken from Freeza Meats products.

At all times we have worked in conjunction with the Environmental Health Office who have been fully aware of the background to this McAdam product from the outset. We have also sought the authority of the Environmental Health Officer to remove / dispose of this product from our premises.
– Freeza Meats statement
Last night Rangeland Foods issued the following statement:
As of this evening Rangeland Foods, Castleblaney Co. Monaghan has temporarily suspended production of beef following the interception of beef from Poland which tested positive for equine DNA.

This consignment was received in early January and did not go into production.

Upon receiving these results Rangeland immediately reported the matter to the Department of Agriculture.

Rangeland has now temporarily suspended production to permit a full investigation.

90% of Rangeland's beef usage is of Irish origin.
Advertisement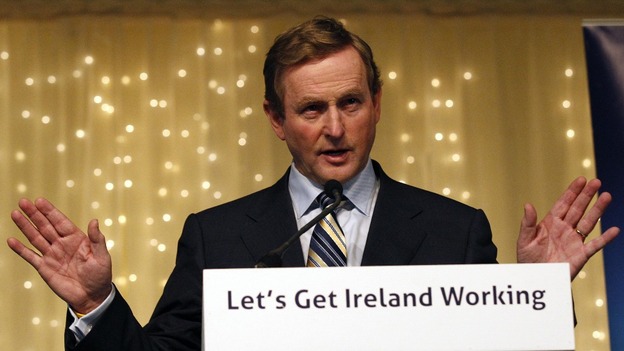 Irish Taoiseach Enda Kenny said the government was committed to resolving the horsemeat crisis as the scandal spread to more processors. The Republic's fraud squad has been called in to help agriculture authorities track down the source of the mislabelled meat. He said:
"This is a matter of reputation, obviously we cannot afford to have that. [...]It is a matter that needs to be sorted out and it will be sorted out."
His comments come as experts warned investigations will continue for some time. Professor Alan Reilly, whose research exposed the first case of contamination, said:
"We are no longer talking about trace amounts... We are talking about horse meat. Somebody, some place is drip-feeding horsemeat into the burger manufacturing industry. We don't know exactly where this is happening."
All checks by Irish and UK authorities have shown the contaminated or mislabelled meat has come from Poland, either directly, or through traders in the UK or one trader in Ireland.
The Food Standards Agency (FSA) said a quantity of frozen meat being stored in Northern Ireland had been found to contain 80% horsemeat.
The FSA said the meat tested at Freeza Meats, in Newry, on the border with the Republic, was potentially linked to the Silvercrest factory, the site where the original contamination was discovered.
The meat has not entered the food chain. The FSA said:
Of the 12 samples from the suspect consignment that have been tested, two of the samples came back positive for horse meat, at around 80%.

The investigation into the traceability of these raw materials and their source is under way. As this meat was detained, it has not entered the food chain.
Read More: Traces of horse DNA discovered in UK beef burgers
An investigation led by the Department of Agriculture has shown, that raw material known to contain traces of horsemeat at two Irish food processing plants, was labelled as a Polish import.
Irish authorities are liaising with Polish officials over the source of the contamination.
Traces were found at Rangeland Foods in Co Monaghan, owned by ABP Food Group.
The Group has lost contracts with:
Tesco
Aldi
Co-Operative Group
Burger King
The Department of Agriculture is investigating an Irish food processor, after traces of horsemeat were found at a plant in Co Monaghan.
In a statement, the department said that ABP Food Group, who operate the plant, had indicated that none of the meat had entered the food chain.
The investigation is focusing on the full supply chain including the meat trader concerned and others who facilitated the purchase of the product and its transfer to users in Ireland.
– Department of Agriculture

Traces of horsemeat were found in processor Silvercrest, also managed by the ABP Group.

DNA was also discovered in food suppliers Liffey Meats and Dalepack Hambleton.
Load more updates
Back to top