EU budget deal agreed
European leaders have reached a deal on a €908 billion (£773 billion) EU budget for the next seven years, at a summit in Brussels.
David Cameron today hailed a real-terms cut in the European Union's next seven-year budget.
After hours of tortuous negotiations over the past two days, the latest EU summit broke up with an agreement that spending for 2014/2020 would be 908 billion euros (£773 billion).
ITV News Europe Editor James Mates reports:
The Deputy Prime Minister hailed the new EU budget as the "right deal" for Britain:
This is the right deal for Britain and for Europe. It's the best outcome for British taxpayers and people right across Europe.

Both the Prime Minister and I have always been clear that it was simply not right for the EU budget to go up when cuts are having to be made at home.

Whilst we may have our differences on other European issues, we have worked as one to keep the EU budget in check.
– Nick Clegg, Deputy Prime Minister
Advertisement
Tory backbencher Mark Pritchard said pressure from Eurosceptics in the House of Commons helped the Prime Minister secure an EU budget reduction in Brussels.
Members of the shadow cabinet welcomed news that a deal has been done in Brussels to cut the European Union's long-term budget.
The Shadow Chancellor Ed Balls said:
At a time when taxes are being raised and services cut at home it cannot be right that the EU Budget should rise in line with inflation.

That's why last year Parliament and Labour MPs voted for a real terms cut in the EU Budget. The House of Commons gave David Cameron a clear mandate to negotiate for a real terms cut, even though he resisted it at the time.
The Shadow Foreign Secretary Douglas Alexander said:
We welcome news that a deal has been reached. Failing to agree one could have seen next year's budget go up automatically.

It seemed at times that David Cameron was ready to throw in the towel and aim for a freeze, but today's deal proves that a cut was worth voting for in Westminster and worth negotiating for in Brussels.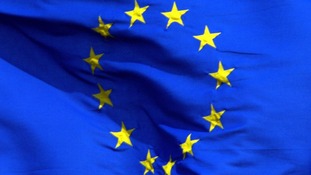 The EU budget deal is victory for David Cameron, but perhaps more accurately a victory for northern Europe over the south.
Read the full story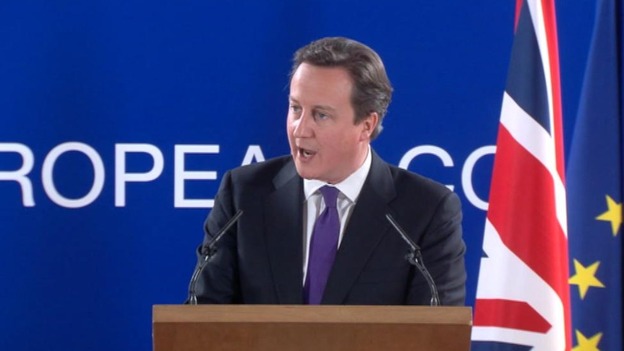 David Cameron said the new budget agreed by European Union leaders was "a good deal for Britain".
"The best way to protect the British taxpayer is to get overall spending down, which we've done. Our contributions were always going to go up, now they'll go up by less," said the Prime Minister.
"I think the British public can be proud that we have cut the seven-year credit card limit for the European Union for the first time ever."
Advertisement
David Cameron said he had succeeded in reducing the EU budget after leaders agreed on a new deal of €908 billion, or £773 billion, for the next seven years.
"Effectively I have slashed 24 billion euros off a real freeze on the last budget," the Prime Minister told reporters in Brussels.
#euco PMS: Deal done. EU multi-annual budget cut for the first time ever
Load more updates
Back to top