Waitrose removes beef meatballs
Waitrose has removed two batches of frozen beef meatballs from shelves after traces of pork were found after several tests.
Waitrose have removed two batches of frozen beef meatballs from shelves after "several tests" revealed they contained traces of pork. Waitrose said:
We have discovered that in two batches of our frozen meatballs produced last summer some of the meatballs may contain some pork. Several tests have been done on this product and, even though the results have been contradictory, we have taken the precautionary action of removing the frozen meatballs from sale and putting up customer information notices in all our branches.

The meatballs are safe to eat but pork is not listed as an ingredient and should not be part of the recipe.
The Prime Minister's spokesman insisted this afternoon there is 'no evidence' of any risk to public health as a result of the horsemeat scandal. He also dismissed suggestions that a change in EU regulations on the use of meat stripped from animal bones had triggered the crisis.
With three days to go before the results of extensive tests on meat products are known, he said that David Cameron believed it was up to retailers and meat suppliers to get to the bottom of what had happened.
At today's Cabinet, ministers apparently expressed their support for the Environment Secretary Owen Paterson's handling of the crisis.
Advertisement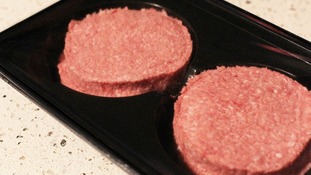 A leading food scientist says the rule change that sparked the horsemeat beef scandal affected lamb products too, and they should be tested.
Read the full story
One of Britain's most prominent food scientists has told ITV News that recent changes in regulations sparked the horsemeat scandal. Dr Mark Wolfe, worked for 25 years as a government food Scientist - including The Food Standards Agency.
Today he told us that a change in rules "must have contributed to a large extent to this situation". Dr Wolfe says a shift in policy last year meant a type of burger meat produced in the UK could no longer be used, forcing producers of value meals to buy overseas.
The policy change did not only effect beef - but also lamb, so Dr Wolfe also believes those products should also be checked.
Labour today called for faster and more extensive testing on meat imports in a bid to stamp out problems which caused the horsemeat scandal.
Shadow Environment Secretary Mary Creagh condemned the Government for breaking up the food standards regime.
She said every time processed meat moved there was a "moment of risk" of potential illicit contamination.
The Opposition Day debate in the Commons came as more cases emerged of horse meat being missold in processed food sold by British retailers.
Metropolitan Police Commissioner Sir Bernard Hogan-Howe has said the police do not yet have sufficient information to start an investigation into allegations of criminal activity relating to horsemeat contamination.
We've talked to the FSA and what we've asked them to do is to give us any evidence that they've got of a crime, and of course we will investigate.

People have got suspicions, I think the minister said there are two broad options, which is either negligence or criminal conspiracy.

They are the options, but of course we can't investigate to see which of the options is true, we just need some information to help us.
Secondly it sounds like there will be a jurisdictional issue. If there is a crime, is it one that has been committed within the UK, or is it one that has been committed abroad?

When we've established those two things, we will know whether or not we take any further action.

There has to be some evidence or intelligence at least on which to base an investigation. At the moment there's clearly suspicion, but not enough yet to start off an investigation.

MPs were today debating food adulteration in a House of Commons debate called by Labour.
Advertisement
Environment Secretary Owen Paterson will travel to Brussels tomorrow to speak to counterparts in EU countries and consider the wider EU implications of the horsemeat revelations.
Earlier today, Paterson met representatives of supermarkets and food suppliers.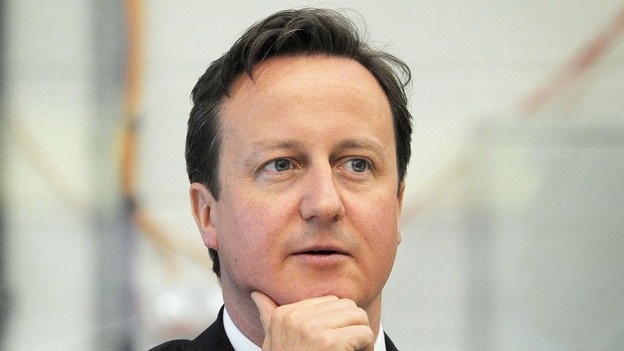 There will be a 'lessons learnt' exercise in government when the horsemeat scandal is over, the Prime Minister's spokesman said today.
But he denied there had been a failure of regulation.
Tesco said one of its ready meals, not just its frozen burgers, contained horse DNA.The meal in question was the Tesco Everyday Value Spaghetti Bolognese. The horse DNA content was more than 60%.Today the government minister in charge defended his handling of the crisis.
ITV News' Deputy Political Editor, Chris Ship, reports:
Butchers say they are selling up to 30% more in the wake of the horsemeat scandal as supermarket chains including Tesco, Iceland, Lidl, Aldi and frozen foods firm Findus admitted they found horse DNA in some of their products.
Paul Gyorgy, from the Sheepdrove Organic Farm shop in Bristol, said increasing numbers of customers are now taking an interest in where meat is sourced.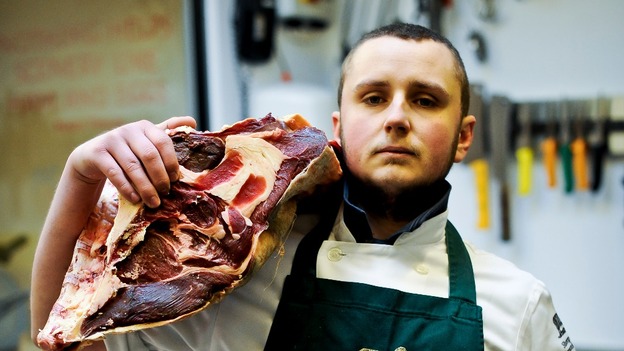 He said: "You have the odd joker coming talking about horse meat in supermarkets, but most customers are genuinely interested in where their products are coming from.
"People know they can trust British. You go to any butcher's shop and they will tell you exactly the journey the meat has taken to get to the shop.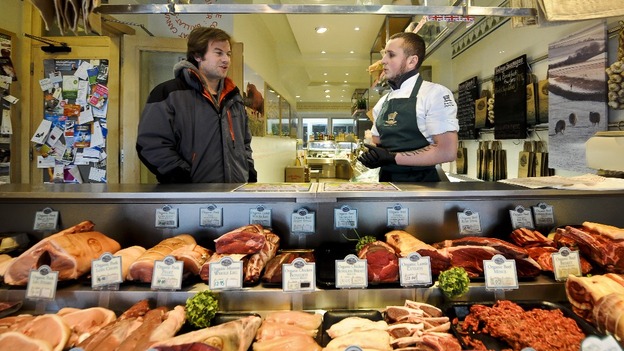 Steve Brown, who runs a high street butcher's shop in Saltash, Cornwall, said: "I only use westcountry meat, from Devon and Cornwall, because I can be assured of the quality. Even though it is more expensive, it's what the customers want, too. They know it will be good quality.
"But companies are always trying to sell me meat from Saudi Arabia, Botswana, Romania. It might be more expensive, but people can trust British meat."
Load more updates
Back to top