Waitrose removes beef meatballs
Waitrose has removed two batches of frozen beef meatballs from shelves after traces of pork were found after several tests.
UK butchers reported a marked spike in trade as customers turn their backs on imported and processed goods as the extent of the horsemeat contamination is revealed.
Industry figures said consumers returned to the high street butcher as confidence in processed and cheaper, imported meats plummets.
Yorkshire butcher Brindon Addy - the chairman of the Q Guild which represents 130 butchers across England, Scotland and Wales - said:
There has definitely been a spike in sales for the high street butcher in recent weeks, some are saying by as much as 20 and 30%. It is obviously great news for those butchers who have found it difficult to compete with the big supermarkets in the past. People slip into the convenience of supermarket shopping, but whenever there is a scare - be it horse meat or BSE - they always come back.
Tesco confirmed tonight that horse DNA has been found in some of its frozen ready meals. DNA tests on Everyday Value Spaghetti Bolognese, which was withdrawn from sale last week, found some contained more than 60% horse DNA.
ITV News' consumer editor Chris Choi reports:
Advertisement
Tesco has apologised to its customers after it found three Everyday Value Spaghetti Bolognese products were found to have more than 60 per cent trace of horse DNA. Tesco withdrew the product a week ago as a precaution and carried out a number of tests on the products' content.
The frozen Everyday Value Spaghetti Bolognese should contain only Irish beef from our approved suppliers. The source of the horsemeat is still under investigation by the relevant authorities. The level of contamination suggests that Comigel was not following the appropriate production process for our Tesco product and we will not take food from their facility again.
– TIM SMITH, TESCO GROUP TECHNICAL DIRECTOR
We have carried out a number of tests on the product [Everyday Value Spaghetti Bolognese] and those tests identified the presence of horse DNA. Of the positive results, most are at a trace level of less than 1% but three showed significant levels of horse DNA, exceeding 60%. We have carried out further tests to ensure that there is no danger to health through the presence of potentially harmful bute. The test for bute was clear.
– Tim Smith, Tesco Group Technical Director
"It is outrageous that consumers have been buying products labelled beef, but which turn out to be horsemeat. The government is taking urgent action with the independent Food Standards Agency, industry and European partners."
– Environment secretary Owen Paterson
Environment secretary Owen Paterson said his Romanian counterpart was convinced meat had been packed and correctly labelled when it left the country.
But Mr Paterson added: "The fact is, we do not know yet, and we need to get absolutely clear where the problem has occurred and get it sorted."
When he was asked why UK local authorities could not get tests on meat going to schools and hospitals tested before April, he said: "There is a limit across Europe and across the world in laboratory capacity. We would all like these tests to be done as fast as possible."
Advertisement
Environment Secretary Owen Paterson has told me he's happy sample meat tests from 28 local authorities are being done as quickly as possible, even though the results will not be known until April.
The National Beef Association has hit out at the "murky" side of the processing industry in the wake of the horsemeat scandal and called for all UK beef to be labelled with the words "United Kingdom" origin on its packaging.
Chris Mallon, national director of the NBA, urged consumers to prevent "further cheating" by suppliers by ensuring the beef they purchased was taken exclusively from cattle born, reared and processed in Britain. He added:
The integrity of their product contrasts hugely with the horsemeat that has infiltrated the domestic food chain as a result of careless, or unscrupulous, actions undertaken by participants in a supply chain which is understood to cover companies in Poland, Luxembourg, Romania, France and the Republic of Ireland. None of this can be traced to point of origin, and some of it may fail provenance tests, so it is no surprise that criminal investigations are already taking place.
Food Standard Officials have today issued some robust guidelines to public institutions amid the horsemeat contamination scandal.
They have made it clear that suppliers of meat to schools and hospitals are to be included in a UK-wide system of checks.
The companies that supply public bodies will be subjected to new "verification and validation" tests. Schools and hospitals have been told to require their suppliers undertake tests.
The new document has gone to schools, prisons, hospitals and the armed forces.
The key advice is they must "seek assurances" from all their meat suppliers.
They have also been told to take a hard line and "reject or ... withhold stock" from any firm that they are not fully satisfied can give the right guarantees.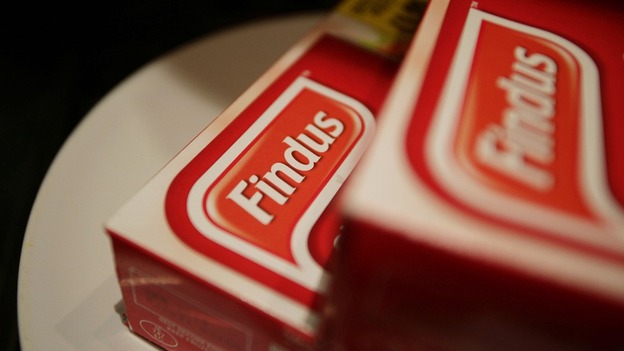 The results of the tests ordered in light of the horsemeat scandal are unlikely to be known until the end of the week.
Those results will come from food processors and supermarkets, many of which met with the Food Standards Agency again today.
The FSA says it will assess the results as they come in and if any are found to be a cause for concern, like the results from the Findus lasagne, they may consider publishing them earlier.
In the meantime, 28 local authorities have been selected to carry out meat tests of their own. They will be used as a sampling exercise in order to shed light on the problem nationwide.
The results of those tests, however, will not be known until April.
Load more updates
Back to top