Gove 'U-turn' on GCSEs
The Education Secretary Michael Gove has been forced to reverse his flagship plan to scrap GCSEs and replace them with a new English Baccalaureate.
The Education Secretary Michael Gove announced his plans to replace GCSE's with an English Baccalaureate Certificate last September.
Mr Gove said that the first courses would commence in September 2015.
Following reports that Education Secretary Michael Gove has been forced to abandon plans to replace GCSEs with the English Baccalaureate, shadow education secretary Stephen Twigg has said, Mr Gove should have listened to warnings:
This is a humiliating climbdown from Michael Gove.

It shows why he should have listened to business leaders, headteachers and experts in the first place and not come up with a plan on the back of an envelope.

Pupils and parents need certainty now. Michael Gove must now make clear whether he will abandon his narrow, out of date plans altogether or merely try to delay them.

He needs to go back to the drawing board and develop a curriculum and exam system that meets our future challenges as a country.
Labour wants to work with the Government to forge a long term consensus on exam and curriculum reform. We would welcome cross party talks.
Read: Ed Miliband: New plans could 'squeeze' creativity out of the system
Advertisement
Mr Gove originally wanted to introduce the new EBacc certificate in England in the five core academic areas:
English
Maths
Science
Languages
Humanities
Every core subject would then have been handed down to a single examination board, which Mr Gove argued was essential to prevent boards "dumbing down" standards.
However, The Independent has reported that officials have warned the plan could fall short of EU procurement rules.
Pressure from the coalition has forced Education Secretary Michael Gove into a U-turn on plans to scrap GCSEs in favour of a new English Baccalaureate, The Independent reports.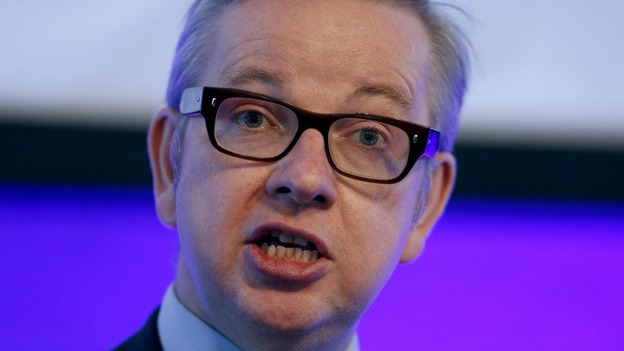 Last week the Commons Education Committee accused the Government of not "proving" its case that GCSEs should be abolished in favour of the new system.
Labour leader Ed Miliband accused the Government of "squeezing creativity out of the system".
The newspaper reports that Mr Gove will go before the Commons today to set out alternative proposals to reform GCSEs.
A Department for Education source said: "We do not comment on leaks. Mr Gove will make a statement to the House tomorrow."
Load more updates
Back to top