Hall sentence to be reviewed
The Attorney General's office is to review Stuart Hall's sentence after the broadcaster was jailed for 15 months at Preston Crown Court for 14 counts of indecent assault against girls as young as nine. Labour said the sentence was 'unduly lenient'.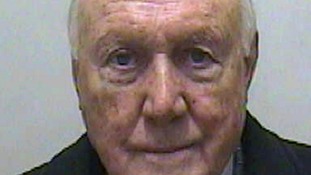 Stuart Hall has been jailed for 15 months after admitting 14 counts of indecent assault, relating to 13 girls aged between nine and 17.
Read the full story
Tracy, who was indecently assaulted by Stuart Hall when she was 13, has told ITV News, anonymously, she feels sorry for Hall's family but added he is in prison due to his own actions.
Advertisement
During sentencing, Judge Russell told Stuart Hall:
Many years have elapsed since these crimes were committed but that is no mitigation for the crimes themselves.

The crimes should of course never have been committed because nearly every victim was a child at the time and unwanted sexual advances even for an adult are distressing for the victim but when they are directed towards a child who is unable to repel the attentions of an adult, an important barrier is crossed.
As is clear from the victim personal statements, which I have read with care, many of your victims have lived with the shame and embarrassment resulting from your assaults, not sure how to cope with the effect of what were for these girls extremely unpleasant and distressing events - suffering what amounts in some cases to significant psychological trauma.

I pay tribute to the victims who have come forward - it is by no means an easy thing to do.
Sentencing Stuart Hall, Judge Anthony Russell QC, said he was known to the public for his "genial personality", but there was "a darker side" to him.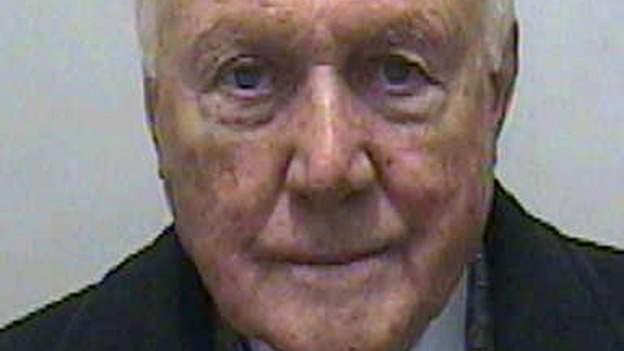 Judge Anthony Russell QC added: "Those who admired you for these qualities and the general public now know that there is a darker side to you, one hidden from the public view until now - and a side which you were able to conceal taking advantage of your status as a well-liked celebrity.
"Several of these cases reveal an abuse of power by you because your status gave you an influence and standing which you abused."
Tracy was 13 when she was indecently assaulted by Stuart Hall. Speaking anonymously to ITV News she says she wasn't the only one to be targeted by Hall on that night:
Last month Stuart Hall admitted sexually assaulting thirteen girls. The youngest was nine, the eldest, seventeen. One of those victims, who wants to remain anonymous, has spoken exclusively to ITV News.
Tracy was 13-years-old when Hall assaulted her while she was staying at the home of a friend:
Hall victim: I wasn't the only one targeted that night.
Advertisement
No reaction from Stuart Hall as he's led away. Victims crying outside court. One says "he should have got longer."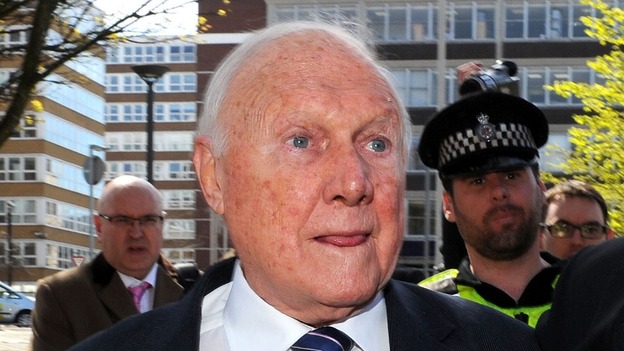 Veteran BBC broadcaster Stuart Hall has been jailed for 15 months after he admitted indecently assaulting 13 girls, the youngest aged just nine.
Stuart Hall is told his crimes do call for imprisonment.
Stuart Hall judge says they will take into account his age, but his brazen attitude denying the charges caused greater distress to victims.
Load more updates
Back to top