Hall sentence to be reviewed
The Attorney General's office is to review Stuart Hall's sentence after the broadcaster was jailed for 15 months at Preston Crown Court for 14 counts of indecent assault against girls as young as nine. Labour said the sentence was 'unduly lenient'.
The Judge tells Stuart Hall as sentencing begins there was a degree of planning and premeditation in some offences.
Stuart Hall's barrister says his task is to apologise for what he's done and ask for the mercy of the court.
He says in the dock is a frightened and bewildered 83-year-old answering for touching no more no less of 13, not 1,300 women, a quarter of a century ago.
The reference from Hall's QC to only 13 victims, not 1300, is his barrister making comparisons with Jimmy Savile's actions.
Advertisement
Stuart Hall assaulted victims at his home, home of friends, BBC studios and in a car. Just heard of a nine-year-old assaulted. He was friends with her parents.
Many Stuart Hall victims saying: "I lived with what Hall did to me". They talk of revulsion seeing him on TV. Court hearing distressing details.
The court is now hearing about a victim of Stuart Hall who was sexually assaulted at the BBC studios. When police asked, he said the woman was making it up.
The court is now hearing details of what Stuart Hall did to each girl. Becoming clear he told police when interviewed it was all "complete total lie".
Advertisement
In court in Preston where Stuart Hall has just entered the dock. A number of his victims are here to see him sentenced.
Veteran BBC broadcaster Stuart Hall has arrived at Preston Crown Court where he will be sentenced after pleading guilty to indecently assaulting 13 girls between 1967 and 1986.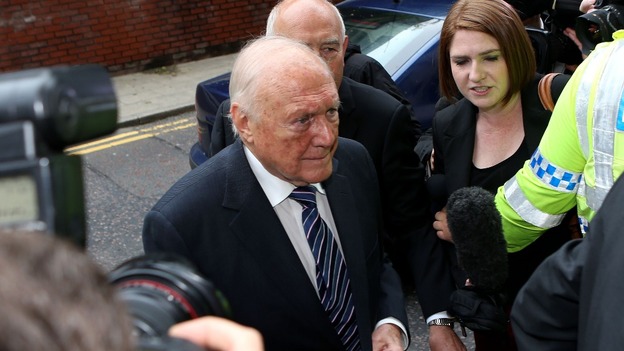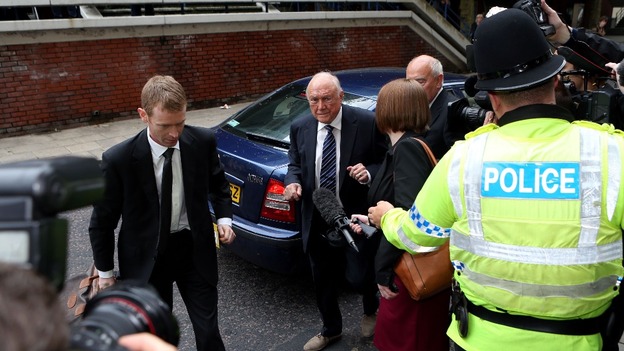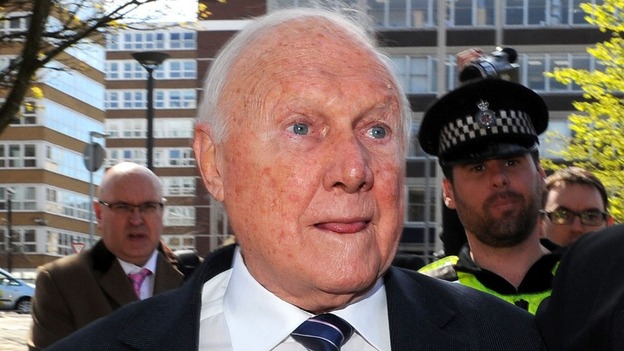 Veteran BBC broadcaster Stuart Hall is due to be sentenced after he admitted indecently assaulting 13 girls, the youngest aged just nine.
The BBC has announced the corporation will now launch a separate investigation covering the conduct of the disgraced presenter Stuart Hall.
Chairman Lord Patten had previously said there would be no separate inquiry.
He had said that a review into the Jimmy Savile scandal would look at how Hall gained access to his victims.
In light of a potential conflict of interest with Dame Janet Smith there will be a freestanding investigation covering Stuart Hall's conduct at the BBC which will feed into her Review. This work will be led by a different individual appointed by the BBC.
– BBC statement
Load more updates
Back to top