Hall sentence to be reviewed
The Attorney General's office is to review Stuart Hall's sentence after the broadcaster was jailed for 15 months at Preston Crown Court for 14 counts of indecent assault against girls as young as nine. Labour said the sentence was 'unduly lenient'.
Lord Chris Patten, the chairman of the BBC trust, has said there will not be a separate inquiry into how disgraced TV star Stuart Hall was able to abuse his victims while working at the corporation.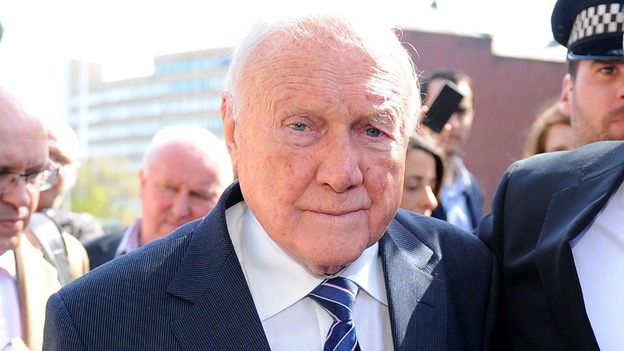 Speaking on the BBC's Andrew Marr Show, Lord Patten said that Dame Janet Smith's review into the Jimmy Savile scandal would also investigate how Hall gained access to his victims.
"I think to set up a new inquiry, when there is already one which is extremely well-resourced operating, would probably delay arriving at the truth."
He said the corporation was also likely to face compensation claims from the victims of Hall - who has admitted indecently assaulting 13 girls during the 1960s, 70s and 80s.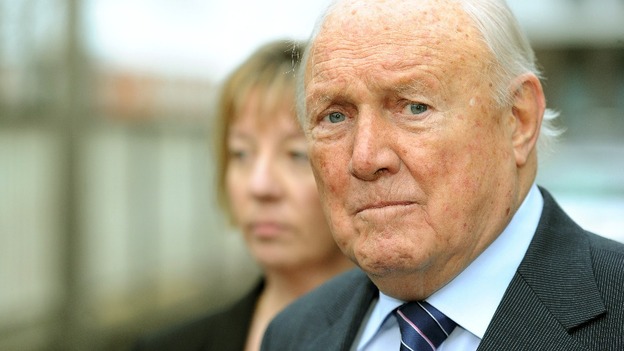 The lawyer representing some of disgraced broadcaster Stuart Hall's victims, has labelled the TV star's reported transfer of his £1.2 million house to his wife as "cynical".
According to the Daily Telegraph, Alan Collins said he had been instructed to pursue civil action in relation to injuries and harm suffered.
Mr Collins said:"I am looking at media reports that Hall has possibly moved assets and will take action as appropriate.
"It's quite a common problem in cases like this, they put an asset in another person's name or even overseas. It is a cynical move, it shows contempt for the victims".
Advertisement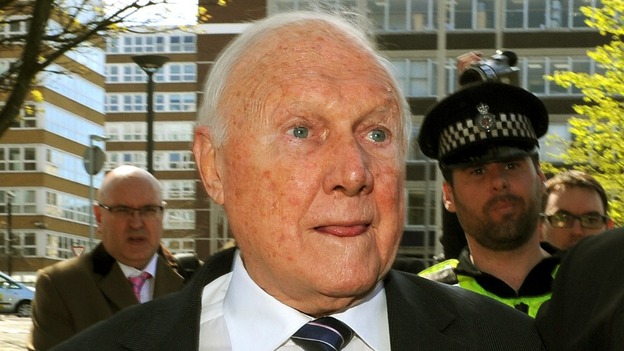 Disgraced TV star Stuart Hall has been accused of avoiding a payout to his child abuse victims by signing over his £1.2 million house to wife, it has been reported in the Daily Telegraph.
Hall made the transfer in February, just weeks before he admitted indecently assaulting 13 girls in the 1960s, 70s and 80s.
A solicitor representing some of Hall's victims labelled the move "cynical".
The former BBC It's A Knockout Star told the Daily Telegraph that he gave his wife, Hazel, full ownership of their home in Cheshire because he has a heart defect.
"I have got an extreme heart condition and at any moment I'm liable to pop off," he said.
Asked whether he would give his victims compensation, he said: "That's lawyer talk."
Victims of the shamed veteran broadcaster have instructed Alan Collins, a partner at law firm Pannone and a specialist in sexual abuse cases, to pursue civil action in relation to injuries and harm suffered.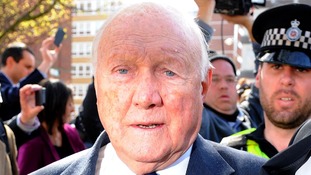 Veteran BBC broadcaster Stuart Hall was accused of being a child abuse "predator" today after he admitted indecently assaulting 13 girls.
Read the full story
The NSPCC has said that it is against sex abuse suspects being given anonymity.
Peter Watt, director of the NSPCC helpline, said:
When a suspect is named in the public interest - for example when there is a child protection issue -it gives more victims an opportunity to come forward, which helps police build a stronger criminal case.

The Savile investigation revealed there were hundreds of people he had abused over half a century. Many may have felt theirs was an isolated case but could have been encouraged to speak out earlier if they had known the full extent of his crimes.

If a suspect's name is not known, the case against them may collapse through lack of witnesses, so potentially putting children at risk of harm.
– Peter Watt, director of the NSPCC helpline
A woman has told ITV News of the moment broadcaster Stuart Hall indecently assaulted her.
'Amy', who was prompted to go to the police after the Jimmy Savile case, said she was "relieved" Hall had pleaded guilty to 14 indecent assaults against girls aged between nine and 17, including an offence against her.
She was 17 when the veteran broadcaster sexually assaulted her.
She told ITV News UK Editor Lucy Manning: "I am very, very relieved that it's all over, it's all over, and I can start thinking that what happened at that time wasn't my fault."
Advertisement
The BBC says it is appalled by the disgraceful actions of Stuart Hall and says it has sympathy with his victims. It won't say if any allegations were made to the BBC at any time.
The BBC has said it would not be featuring Stuart Hall again in its programmes. He was a regular contributor to Radio 5 Live prior to his arrest.
In a statement, the BBC said: "In light of today's events, Stuart Hall will no longer be contracted by the BBC."
Sex offender Stuart Hall "sincerely regrets his actions", his lawyers have said in a statement.
In a statement on his behalf, Brabners Chaffe Street said: "Stuart Hall confirms that he has pleaded guilty to fourteen charges of indecent assault.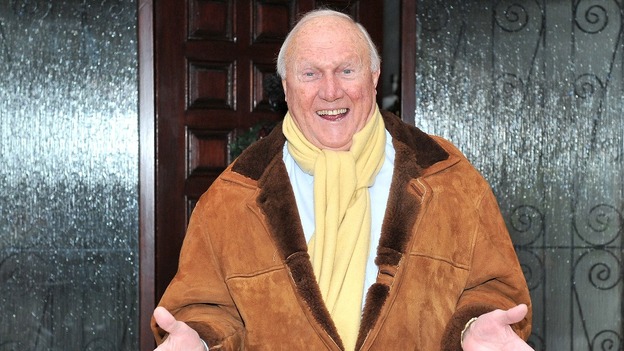 "Mr Hall deeply and sincerely regrets his actions. He wishes to issue an unreserved apology to the individuals concerned. He now accepts his behaviour and actions were completely wrong and he is very remorseful.
"Mr Hall also wishes to apologise to his family, friends and supportive members of the public for whom he has high regard and respect.
"The last five months have been a strain and an ordeal for his family, who are standing by him. He asks for privacy during the next few weeks and he emphasises that he is contrite and faces punishment with fortitude and remorse.
"Mr Hall will not be making any further comment at this stage."
Detective chief inspector Neil Esseen, of Lancashire Constabulary's major investigation team has paid tribute to Stuart Hall's victims who reported incidents to the police:
Load more updates
Back to top