US snowstorm clean-up begins
America will begin cleaning-up after snowstorm 'Nemo'. The blizzard killed at least nine people and left around half a million without power.
The Governor of New York State Andrew Cuomo has given a press briefing about the snowstorm that has affected north east USA.
NYers are urged to stay inside, sunny weather can be deceptive -- it is dangerous to be on the roads | pls. RT to others #NYBlizzard
Hundreds of residents within miles of their homes when the snow "swallowed them up" - #Suffolk Cty Exec Bellone #NYblizzard
The Governor of Connecticut Dannel Malloy has sent out advice to residents caught up in the severe snowstorm which has struck northeast USA.
We need ppl to stay off the roads so plows can get through. Every time a car stalls or is abandoned, it causes further delays. #CTStorm
Every plow available in the state is out doing their best to move the massive, record amounts of snow out of the way. #CTStorm
Advertisement
Passengers planning to fly to the east coast of the USA are being advised to check their flight status before leaving for the airport.
Snowstorm Nemo has led to a number of flight cancellations and delays.
If you are flying to the US East Coast please check your flight status. Severe weather is causing some disruption.
Before you head to JFK, EWR, BOS or LHR today or tomorrow, check to see if your flight's been affected by #Nemo http://t.co/CB8yXQoS
Snowstorm Nemo has dumped more than three feet of snow on some parts of northeastern USA.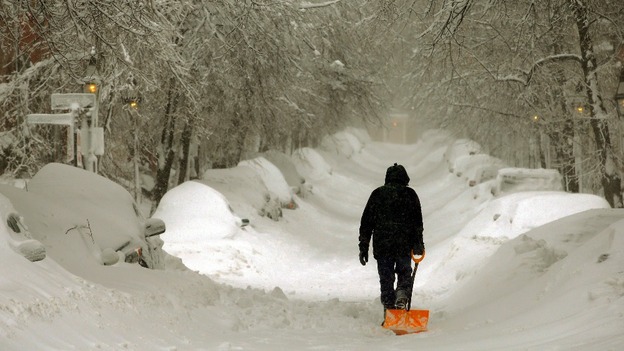 New England woke up to record snowfall and Massachusetts, Rhode Island and New York were also badly affected.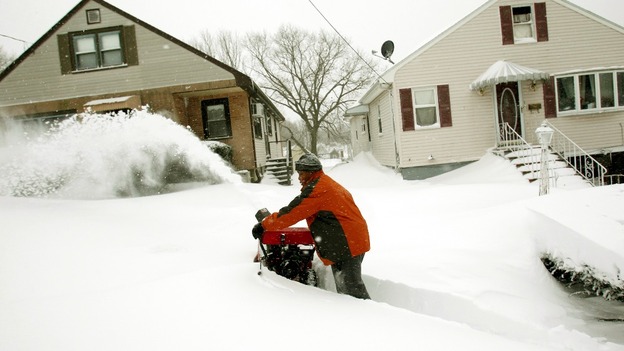 Transport has been hit by the snow with many flights being grounded and roads cut off.
At least 655,000 people were without power, including 405,000 in Massachusetts and 185,000 in Rhode Island, NBC News reports.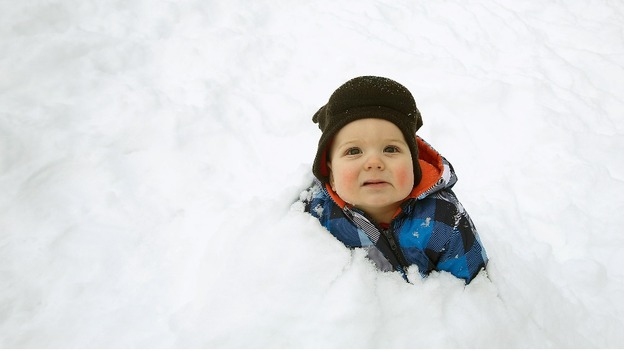 A ferocious storm is battering the north-east of the United States for a second day leaving around 600,000 homes without power. Heavy snowfalls of up to two feet are also predicted.
Five states have declared a state of emergency - one of them has banned cars from all roads as a precaution.
Michael Sibert reports: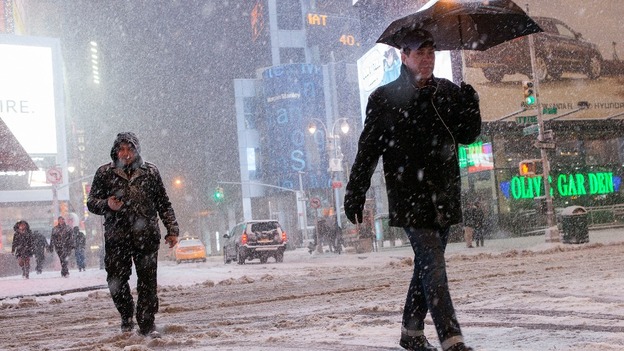 Thousands of passengers have been left stranded in America after flights to Britain were grounded while snow battered the US east coast.
A massive storm, dubbed 'Nemo', has dumped nearly two feet of snow in New England and hurricane-force winds have battered the eastern states and Canada.
Heathrow Airport said 32 inbound flights - mainly from New York and Boston - were cancelled, as well as two outbound flights.
Advertisement
More than 500,000 people in the USA are without power, according to Associated Press, after a powerful snowstorm hit the north east of the country.
CNN reports that, in Massachussets alone, 300,000 people are without power.
National Grid spokeswoman Jackie Barry told the channel that it will take "at least a couple of days" to restore power to all households.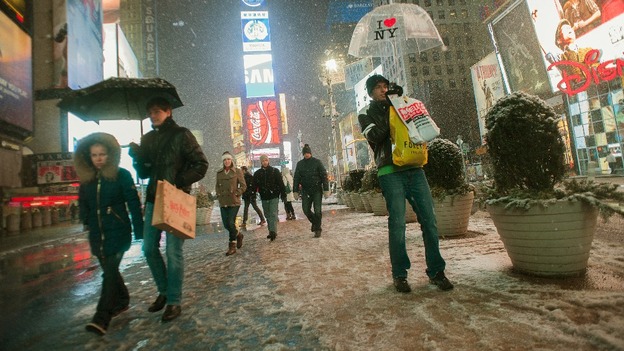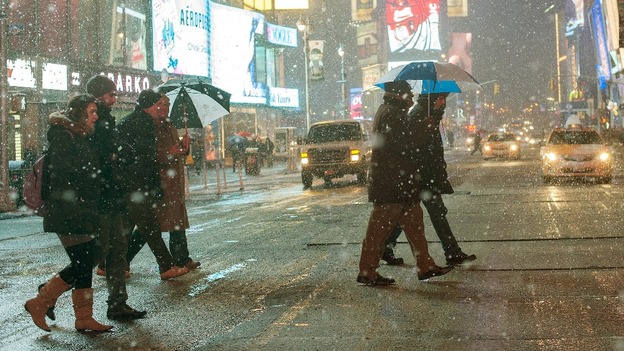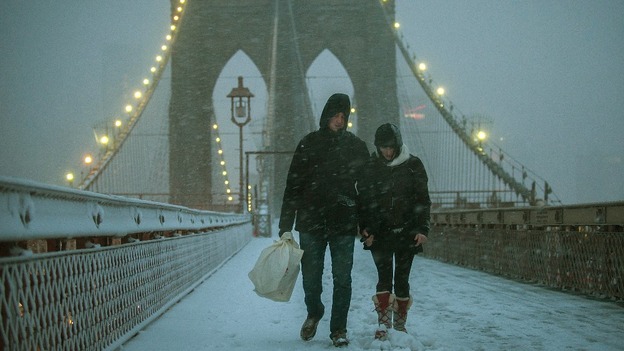 Providers have reported that 130,000 people have been left without power by the snowstorm in northeast USA, according to CNN.
Dannel Malloy, the Governor of Connecticut, has sent out advice to residents caught up in the severe snowstorm which has struck northeast USA.
Keep your cell phones fully charged in the event of a potential power outage due to strong winds. #CTStorm
If you need to communicate with someone, texting is the best option rather than a phone call. #CTStorm
Load more updates
Back to top