US snowstorm clean-up begins
America will begin cleaning-up after snowstorm 'Nemo'. The blizzard killed at least nine people and left around half a million without power.
The snowstorm which has hit northeast USA, nicknamed 'Nemo', has caused havoc for residents and travellers.
The governors of New Jersey, New York, Massachusetts, Rhode Island and Connecticut have declared a state of emergency
A complete or partial ban on travel by car has been declared in Massachusetts and Connecticut
10,000 residents along the east coast have been left without power
Almost 3,500 flights have been cancelled
Record snowfalls are forecast for Boston
The winter snowstorm heading for the northeast of the US has already swept through the eastern coast of Canada.
Nova Scotia was covered in 15 centimetres of snow - followed by freezing rain and strong winds - which has caused many schools and government offices to close.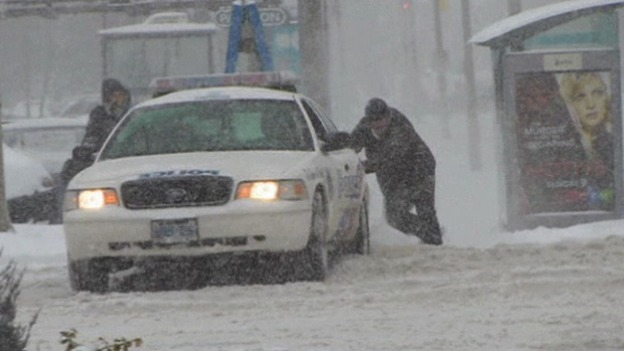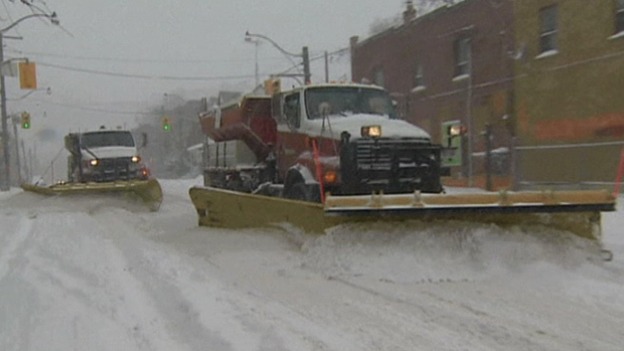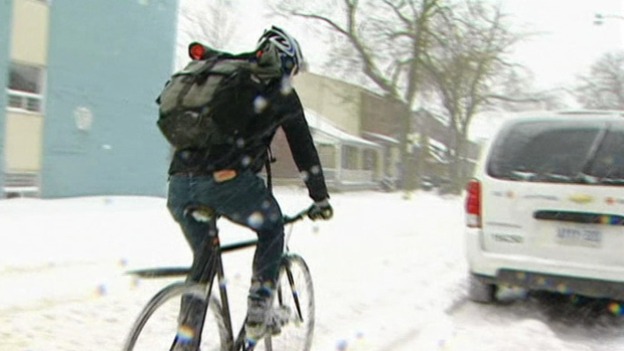 Advertisement
New Jersey Governor Chris Christie has said that the state of emergency will remain open as long as necessary amidst extreme weather forecasts.
He told a press conference: "[The state of emergency] will remain open as long as necessary to meet the anticipated challenging conditions in the state.
"This is a complex storm snow forecast totals ranges form 1-2 inches in the most southern parts of New Jersey to 14 inches with blizzard conditions in some of the north-eastern counties."
Andrew Cuomo, the Governor of New York State, has urged residents to stay indoors and stay warm as snowstorm 'Nemo' approaches.
Please ride out the storm indoors. Stay in, grab a good book & be safe! #nemo
Bundle up and keep yourself safe, and we'll get through this one, Gov at #nemo briefing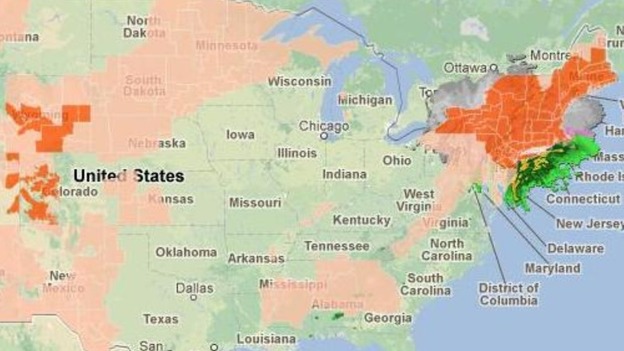 The Governor of New York State, Andrew Cuomo, has declared a state of emergency as a huge storm - dubbed Nemo - approaches:
Get home as soon as practicable, Gov says, and try and stay off roads as much as possible #nemo
We're expecting a severe winter storm, but nothing more than a sever winter storm, Gov says on #nemo
Advertisement
The US is bracing itself for a snow storm, which forecasters say could dump up to three feet of snow from New York City to Boston and beyond.
Even before the first snowflake had fallen, airlines cancelled more than 3,700 flights until Saturday. Boston and other towns and cities in New England and upstate New York also closed schools.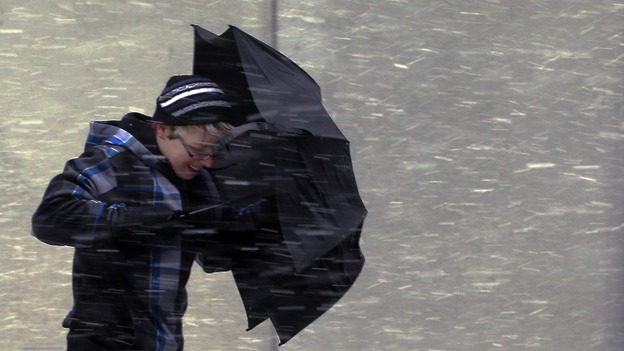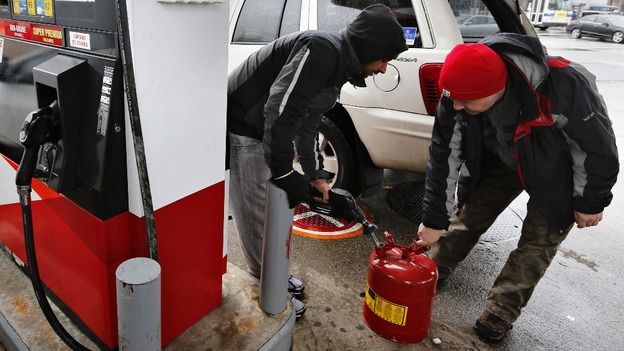 Driving conditions were treacherous in the US north-east on Friday as a huge snowstorm hit the region.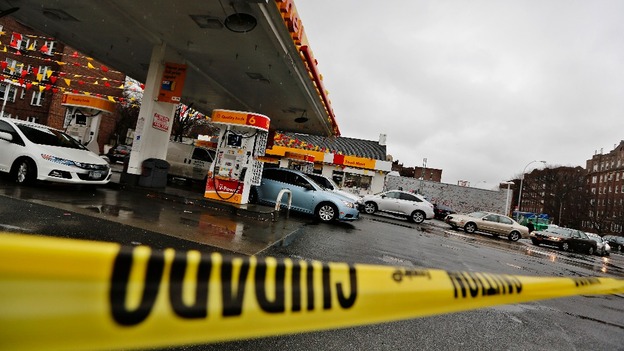 US north-east residents rushed to buy supplies today as the region braced itself for a second major storm in four months.
In New York City, still not fully recovered from the effects of October's devastating Hurricane Sandy, motorists formed long queues to buy petrol.
Several stations reportedly ran out of fuel in the borough of Queens on Friday morning, while petrol stations in Connecticut also ran out during the rush to prepare for the storm.
This one doesn't come along every day. This is going to be a dangerous winter storm.

Wherever you need to get to, get there by Friday afternoon and don't plan on leaving. Everybody's going to get plastered with snow.
– Alan Dunham, meteorologist for the National Weather Service
Load more updates
Back to top