Horsemeat scandal health fears
Ministers are facing calls from MPs for more testing of processed meat amid fears that beef products contaminated with horse meat could contain substances harmful to humans.
Environment Secretary Owen Paterson has told reporters that consumers are being "defrauded" by the on-going horsemeat scandal, and the sooner it can be resolved the sooner confidence can be restored in European food systems.
Mr Paterson was speaking ahead of a summit in Brussels with his European counterparts to discuss the scandal.
The horsemeat scandal is feared to have reached Germany after the state of North Rhine-Westphalia (NRW) warned frozen lasagne products containing horsemeat may have been mislabelled and sent to retailers.
The state's Ministry of Compliance claimed the products were delivered "on a large scale across Germany and NRW", Die Welt reported.
It alleges the products came into Germany via a supplier in Luxembourg between November 2012 and January 2013.
Major German supermarket chain Tengelmann confirmed it is recalling supplies of its own brand frozen lasagne amid fears it may contain horsemeat, but it did not reveal who had supplied the Attraktiv und Preiswert (Attractive and Good) lasagne.
Advertisement
Environment Secretary Owen Paterson will fly to Brussels for a horsemeat summit - after two British processing plants were raided and shut down as part of the inquiry into the scandal.
EU Health Commissioner Tonio Borg and other European ministers will meet in Brussels on Wednesday to consider the implications of horsemeat found in products sold as beef, the current EU president country Ireland said.
Irish Agriculture Minister Simon Coveney wants to discuss "whatever steps may be necessary at EU level to comprehensively address this matter", the Irish government said in a statement on its EU presidency website.
The minister intends to discuss with the commission and other relevant ministers whatever steps may be necessary at EU level to comprehensively address this matter. The minister has also arranged to have the issue on the agenda for the next council of agriculture ministers later this month.

The minister said he would continue to take whatever actions are necessary to ensure this issue is addressed in a comprehensive and effective manner.

It is worth noting that it was because of the vigilance of our testing and control regime in Ireland that what is now a pan European problem was exposed.
– Irish EU Presidency statement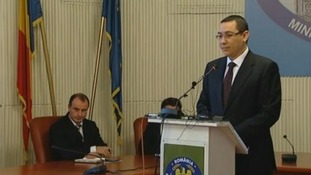 Romanians are smarting at accusations that abattoirs there put horsemeat into the food chain.
Read the full story
Environment Secretary Owen Paterson has spoken to his Romanian counterpart. He was told that Romania is confident that meat left them "as labelled". I.e. beef was beef and horse was horse.
Advertisement
Romanian prime minister Victor Ponta has said the horsemeat allegations against his country do not represent a "public safety issue" but a "fraud" that "must be punished".
He said he did not want Romanian producer's credibility damaged.
Mr Ponta said his country must not be suspects because they are on the Eastern frontier of Europe. He said it was important to be clear and erase any suspicion.
Describing himself as "very angry", he said his administration will fight to find out who is guilty outside of his country.
But he refused to say whether the real guilt for the horsemeat scandal lay in the nation of his accusers, France, because, he said, a guilty man points to someone else.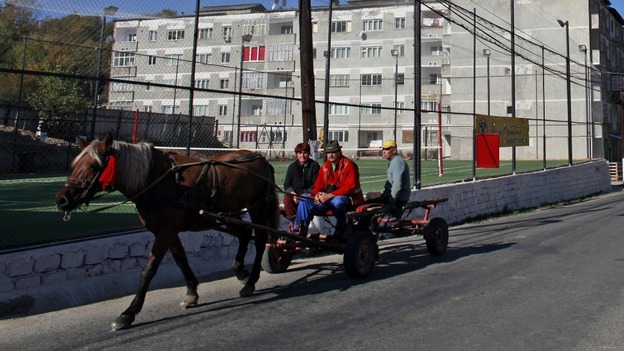 A French politician has said a ban on horse and donkey-drawn carts in Romania may be partly responsible for the current meat contamination scandal across Europe, The Independent has reported.
Jose Bove, vice-president of the European Parliament agriculture committee, has claimed a change in Romania's road rules has sent "millions" of the animals to the abattoir, whereupon they are processed into food products.
The newspaper said French food industry officials believe some of the horse meat found in supermarket products may in fact be donkey meat.
The Romanian government has launched an investigation after speculation grew that the source of the horsemeat scandal could be an abattoir in Romania.
France's foreign minister came on national television this evening, to demand those responsible to be brought to justice.
ITV News Political Correspondent Libby Wiener reports:
The government has been accused of acting too slowly to the growing horsemeat scandal.
Horsemeat was found in the food chain three weeks ago but Labour said ministers had failed to grasp the seriousness of the problem. The row came as six French supermarket chains today withdrew products under suspicion.
Sue Saville reports:
Load more updates
Back to top