Horsemeat scandal health fears
Ministers are facing calls from MPs for more testing of processed meat amid fears that beef products contaminated with horse meat could contain substances harmful to humans.
Horses in Romania, which are the source of the latest horsemeat contamination, are "endemically" infected by a disease known as "horse AIDS", reports the Daily Telegraph.
Three years ago the EU banned Romania from exporting horses with the disease, as well as live exports of all Romanian horses.
ITV News' correspondent Damon Green reports from the Spanghero food factory, a French food supplier that says it is ready to sue the Romanian source of its meat.
Advertisement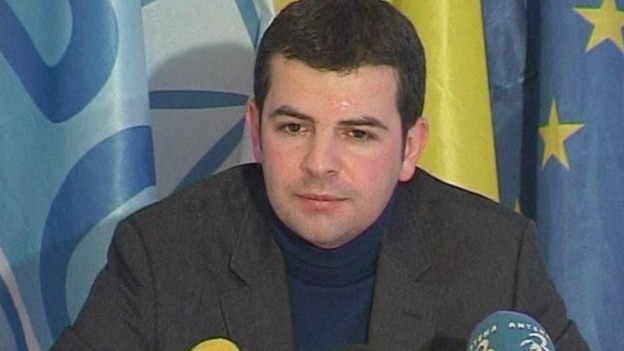 Romania's agricultural minister Daniel Constantin has responded to claims that horsemeat found in a number of frozen food products is reported to have come from Romania. Mr Constantin said:
"I asked for a report (regarding horsemeat export) and I don't want to comment before president of the Sanitary-Veterinary Authority present it to me.
"I hope to identify them (exporters) as soon as possible. In the end it is a matter of products control here, before they left for other EU markets."
A Romanian food safety official has denied claims that horsemeat came from Romanian supplies and that it the mistake in the food chain "came from elsewhere".
ITV News Correspondent Richard Pallot reports:
Today's developments highlight the complexity of unravelling just where our food comes from and what goes in it.
Comigel, a French company, supplied the finished product to Findus and Aldi, but the food products were made at another company it owns in Luxembourg.
ITV News' correspondent Damon Green reports:
ITV News' correspondent Damon Green reports from the Comigel food factory in Luxembourg, where Findus Beef Lasagnes are made:
Advertisement
Food manufacturer Findus Sweden said it recalled thousands of packets of frozen "beef lasagne" after tests showed they contained horsemeat.
Findus in Britain began a recall from retailers earlier in the week, on advice from its supplier Comigel.
Findus in Sweden had purchased frozen lasagnes from a Comigel factory in Luxembourg.
The results from an analysis of the lasagne which we bought has come back positive for horsemeat.

Our lab has shown that the lasagne may contain between 60 to 100 percent horsemeat.
– Henrik Nyberg, a director at Findus Sweden

Findus Sweden said it recalled some 20,000 packages of its single-portion frozen lasagnes.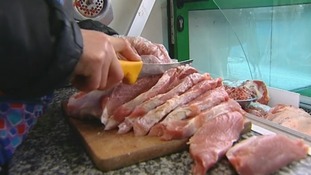 Poland's deputy chief veterinary officer says his investigation shows the country's meat products are "genuine beef" and alleges fraud.
Read the full story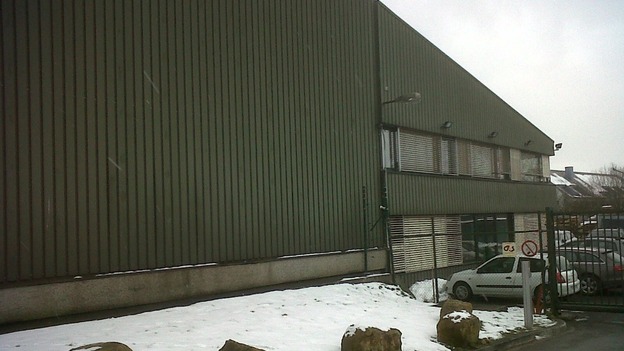 Food supplier Comigel has its headquarters in Metz, France and a processing plant just over the border in Luxembourg.
Tesco and Aldi have withdrawn a range of ready meals produced at the factory.
Comigel alerted Findus and Aldi that their products "do not conform to specification" on Monday.
Boss Erick Leharge, 53, has so far refused to comment.
The food industry must take action over the spate of grossly contaminated beef products in what has become a Europe-wide issue, a director from the Food Standards Agency (FSA) has told ITV News.
Steve Wearne, reacting after meat in Findus beef lasagne was found to include up to 100% horse meat, denied the FSA should share a portion of the blame for the fall in standards.
Read: Horse meat scandal grows - and it is still far from over
Load more updates
Back to top