Inheritance tax to pay for care
Thousands more people are likely to be hit with inheritance tax to pay for an extension in state support for elderly care.
This would be a small step forward for some people who need residential care in five or more years time.

But it won't be fair for people with modest homes.

These proposals won't do anything for the hundreds of thousands of elderly and disabled people who are facing a desperate daily struggle to get the care and support they need right now.

More than £1.3 billion has been cut from local council budgets for older people's social care since the coalition came to power. As a result, many vulnerable people can't get the support they need and are having to pay more for vital services.
– Shadow care and older people's minister Liz Kendall
The social care system needs urgent and radical reform, but these proposals simply tinker at the edges.

The current system is dogged by means-testing, a postcode lottery of charges, a rationing of services and poor standards. Nothing in the plan looks like it will address any of these concerns.

Setting a lifetime cap on care costs of £75,000 will help just 10% of those needing care, while the majority will be left to struggle on with a third rate service.

Using inheritance tax or money saved from the state pension system simply won't raise enough money to bring about the change that's needed.
– National Pensioners Convention (NPC) general secretary Dot Gibson
Advertisement
Health Secretary Jeremy Hunt said the government's social care reforms will aim to "protect people's inheritance."
The point of what we are doing is to protect people's inheritance. The worst thing that can happen is at the most vulnerable moment in your life you lose the thing you worked hard for, that you saved for, your own house.

And what we are trying to do is to be one of the first countries in the world which creates a system where people don't have to sell their own house.
Speaking on the BBC's Andrew Marr Show, Hunt said the current situation was a "scandal".
Every year 30,000 to 40,000 people are having to sell their houses to pay for their care costs. About 10% of us end up paying more than £100,000 in care costs.
The government are expected to announce an inheritance tax freeze - which could affect thousands - to pay for an extension in state support for elderly care.
A three year extension to the inheritance tax freeze - which would run until 2018 - would affect 5,000 people.
Anybody bequeathing more than £325,000 or £650,000 for couples has to pay 40% tax on anything over those levels.
The move is intended to cover the £1 billion cost of introducing a cap on the total amount anybody has to pay on social care.
The expected £75,000 cap is more than twice as high as the £35,000 limit suggested by the independent Dilnot Commission.
Nick Clegg said a Government proposal will help many people who would otherwise have to sell their home to pay for their care.
He said: "One of the bits of the announcement we will be making at the beginning of the week is to say that we are going to dramatically increase the means test threshold.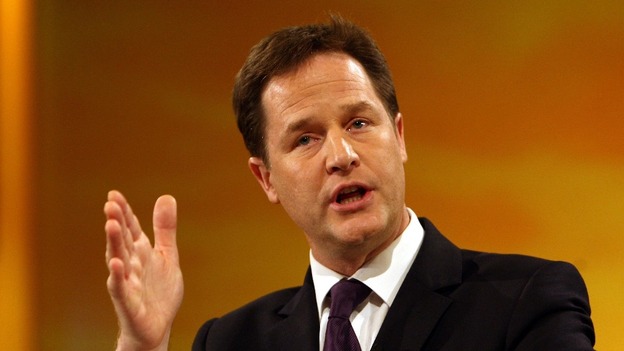 "We will very much act as Dilnot recommended, by dramatically raising the point at which the assets you have [is raised], before you have to start paying for your own care.
"That will help many, many people, not just people might otherwise be selling their homes, which might be worth quite a lot, to pay for the care. But also many people who don't own their own homes, or own homes that are not worth very much in other parts of the country."
Mr Clegg made the comments on Sky News' Sunday Live with Murnaghan.
Health Secretary Jeremy Hunt said the new care proposal, which will be unveiled tomorrow, "will cost a billion pounds a year" and its aim is "to help hard working people."
Hunt did not tell the BBC's Andrew Marr Show when the proposal would be implemented and did not comment on how the government would pay for the new legislation.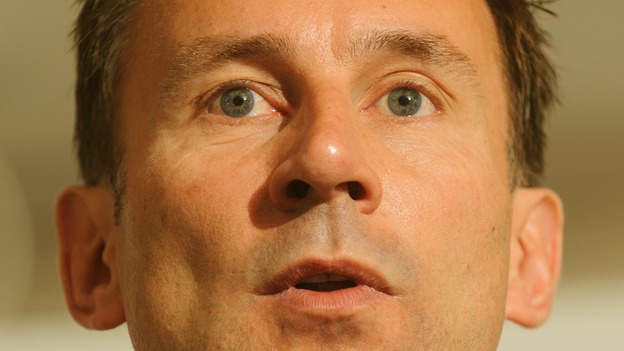 Advertisement
A spokesperson for the Alzheimer's Society has said that the government's proposal for the elderly to pay up to £75,000 before receiving state care support will only help 'the few.'
The society said:
Today's reports may mean an important step forward in making the system of charging for care fairer but the devil will be in the detail.

Raising the means test threshold could take thousands out of the firing line for huge costs.

Capping care costs for the first time is a step in the right direction, but a £75,000 cap is so high that it would only help the few.

The 800,000 people with dementia in the UK are amongst the hardest hit by a system that charges massive amounts for essential care.

We need them to plug the gap in social care funding in order to secure the care system for the future.
– Alzheimer's Society
Nick Clegg has described proposed reforms to the care funding system as helping to "protect some of the least wealthy pensioners."
In an article for The Sunday Telegraph, the Deputy Prime Minister said:
This reform will help protect some of the least wealthy pensioners from care costs - a fact lost on those who have sometimes argued that Dilnot's proposals are just about helping people in big, expensive houses.

Of course, all these changes come with a price tag. At a time of financial austerity, we have to think carefully about spending more money. But for me it's clear cut: with an ageing population we can't duck this issue again.

It's time to wake up to reality and sort out care funding once and for all.
– Nick Clegg, writing in the Telegraph
The changes to the care system in the UK expected to be announced on Monday will cost the Treasury £1 billion a year by 2020, according to the Sunday Telegraph.
This is significantly less than the £1.7 billion figure suggested by the Dilnot Commission and resisted by Chancellor George Osborne.
Health Secretary Jeremy Hunt is expected to announce that pensioners with savings up to £123,000 will be eligible for state support with their care costs, the Sunday Telegraph.
In a long-awaited coalition announcement, he is expected to say that the threshold will rise from £23,250 to £123,000, with a sliding scale of support.
The means-tested threshold is higher than the £100,000 assets limit recommended by the independent Dilnot Commission appointed by David Cameron to make recommendations.
Load more updates
Back to top