Pope thankful for 'prayers'
The Pope has made his first appearance at St Peter's Square window since his resignation announcement and thanked the faithful for their "prayers and support."
The head of the Roman Catholic Church in England and Wales has described his shock at the Pope's announcement.
ITV News correspondent Geraint Vincent spoke to the Archbishop of Westminster, the Most Reverend Vincent Nichols about Pope Benedict's legacy and the future direction of the Catholic Church: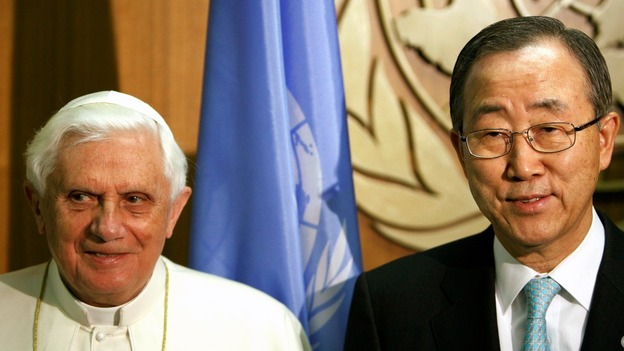 The United Nations Secretary-General has responded to Pope Benedict XVI's decision to step down from his position today. In a statement, Ban Ki-Moon's spokesperson said:
"The Secretary-General expresses his appreciation for the profound commitment of Pope Benedict to inter-faith dialogue and to addressing such global challenges as the alleviation of poverty and hunger, as well as the promotion of human rights and peace.
"He hopes that the wisdom demonstrated during his Pontificate may stand as a legacy on which to build further dialogue and tolerance."
Advertisement
More than half a million people came to see Pope Benedict XVI during his visit to Birmingham in 2010.
Spectators paid tribute to the Pope today, after the 85-year-old announced his resignation amid growing concerns about his health.
ITV News correspondent Rupert Evelyn reports:
Pope Benedict XVI's resignation was both historic and shocking today.
The Catholic hierarchy in Rome appeared wholely unprepared for the announcement, which was delivered in Latin, from the 85 year old.
ITV News Correspondent Paul Davies reports on the Pope's historic decision:
The Archbishop of Westminster Vincent Nichols told ITV News Pope Benedict's decision to resign took "courage and integrity" but added that it was a "shame" the pontiff is stepping down.
US President Barack Obama has sent his "prayers and appreciation" to Pope Benedict XVI and said the church plays a critical role in America and the world.
He also offered his "best wishes" to those selecting the Pope's successor:
"On behalf of Americans everywhere, Michelle and I wish to extend our appreciation and prayers to His Holiness Pope Benedict XVI. Michelle and I warmly remember our meeting with the Holy Father in 2009, and I have appreciated our work together over these last four years.
"The Church plays a critical role in the United States and the world, and I wish the best to those who will soon gather to choose His Holiness Pope Benedict XVI's successor."
Advertisement
The Archbishop of New York Cardinal Timothy Dolan told NBC he was "startled" by the pontiff's resignation and spoke of his "special bond" with Pope Benedict XVI.
For an English translation click on caption on the YouTube player.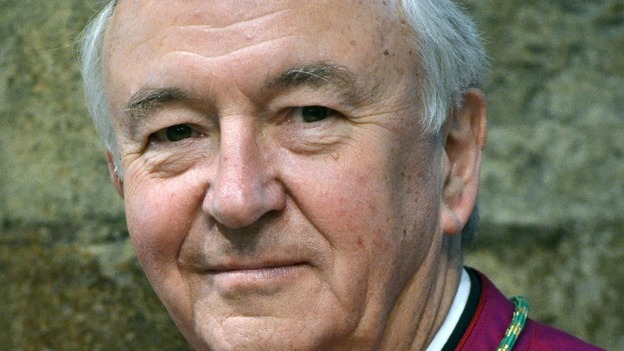 The Archbishop of Westminster Vincent Nichols told ITV News he had no "inkling" the pontiff would announce his resignation and said Pope Benedict XVI would be remembered "as one of the great teaching Popes."
He added: "It is a job for life, and what he has taught us is that even this job can be laid down for the right reason."
Central
Load more updates
Back to top